11 Cool Places To Visit In Summer 2016
Summer travel is special – the sun is shining, people are carefree, and pedestrians take over the streets with plenty of summer events, festivals, and a lot more. But there are a few cool places to visit around the world that are particularly special during summer, and we've got the full list. Here they are, 11 cool places to visit in summer 2016.
#11 COOL PLACE TO VISIT THIS SUMMER: PRAGUE, CZECH REPUBLIC
A historical destination known for its unmatched beauty and old-world charm, Prague is fast emerging as a vibrant city. Stroll through the cobbled streets to soak in the city's walled courtyards, hidden chapels, and shimmering cathedrals. This is where Bohemian art vies with stunning classical architecture.
There's more in store for all you culture enthusiasts. The National Museum and National Gallery are great places to visit, and the iconic Prague Castle, the largest castle in the world, is sure to take your breath away. Looming over the Vltava River's western bank, its spires, towers and palaces are straight out of a fairy tale.
Just when you believe you've regained your composure, the Petřínská Rozhledna will throw your jaw open again. With its replica of the Eiffel Tower atop Petrin Hill, you get breathtaking views all across Prague, including the remarkable Charles Bridge. Prague's Old Town houses some beautiful historic structures like the Church of Our Lady before Týn and the astronomical clock. The Jewish ghetto Josefov is another site of interesting synagogues, and the Lesser Town area across the Vltava River has more churches and sparkling streets to explore.
Make time to stroll through the Bohemian neighborhood of Krymská, with its tiny cafés, book stores and coffee houses, and if you are here in May or early June, the annual Prague Spring International Music Festival is a must.
The beer culture in Prague is thriving, as always, with beer festivals and whole lot of beer pubs to choose from. You can try out Pivovarský Klub or the Prague Beer Museum for local flavors. Try the homemade yogurt at Café Lounge, one of our personal favorites, or Kavárna Šlágr, a 1920s café and sweetshop. Café Savoy is another good spot to while away a lazy afternoon, or try Café Sladkovský, whose cheerful décor, international cuisine, and excellent choice of wine and beer attract the crowds.
#10 COOL PLACE TO VISIT THIS SUMMER: AMSTERDAM, THE NETHERLANDS
Once a city known just for its exotic nightlife and picture-perfect labyrinth of canals, Amsterdam has morphed into a worldwide destination for museums, art and food.
With the much-hyped renovation of many of its old museums, the best way to kickstart a visit to Amsterdam is to see them yourself. Visit the world-class Rijksmuseum and the Van Gogh Museum for your fill of one-of-a-kind classic art. Then, take a detour with some of the most off-beat museums you can find: whether it's Pianola (piano museum), Tassenmuseum Hendrikje (handbag museum), the Amsterdam Pipe Museum, or the quaint Houseboat Museum, it's all up to you.
If you still crave more art and history, peruse the 800-year-old Oude Kerk Church or the nautically inspired science museum of 1916, the Scheepvaarthuis, which is now a hotel. Amsterdam is know for its sweeping beautiful parks, and they certainly live up to expectations; take your fill wandering or biking through Westerpark, Vondelpark, or the Amsterdamse Bos.
Amsterdam is incomplete without a visit to the markets near the Noorderkerk, or the legendary Bloemenmarkt  flower market dating back to the 1860s. Formerly a floating market, today the wares are placed on piles. Those looking for an elevated experience in Amsterdam will try Kokopelli's magic truffles and hang out at Dampkring, a consistent Cannabis Cup winner.
And as expected, the nightlife is excellent, with clubs like Odeon, Panama, and Jimmy Woo to chose from.  Some of the bars and pubs to try are Barco, Café Chris, Prik, or the trendy Roest.
#9 COOL PLACE TO VISIT THIS SUMMER: MONTRÉAL, CANADA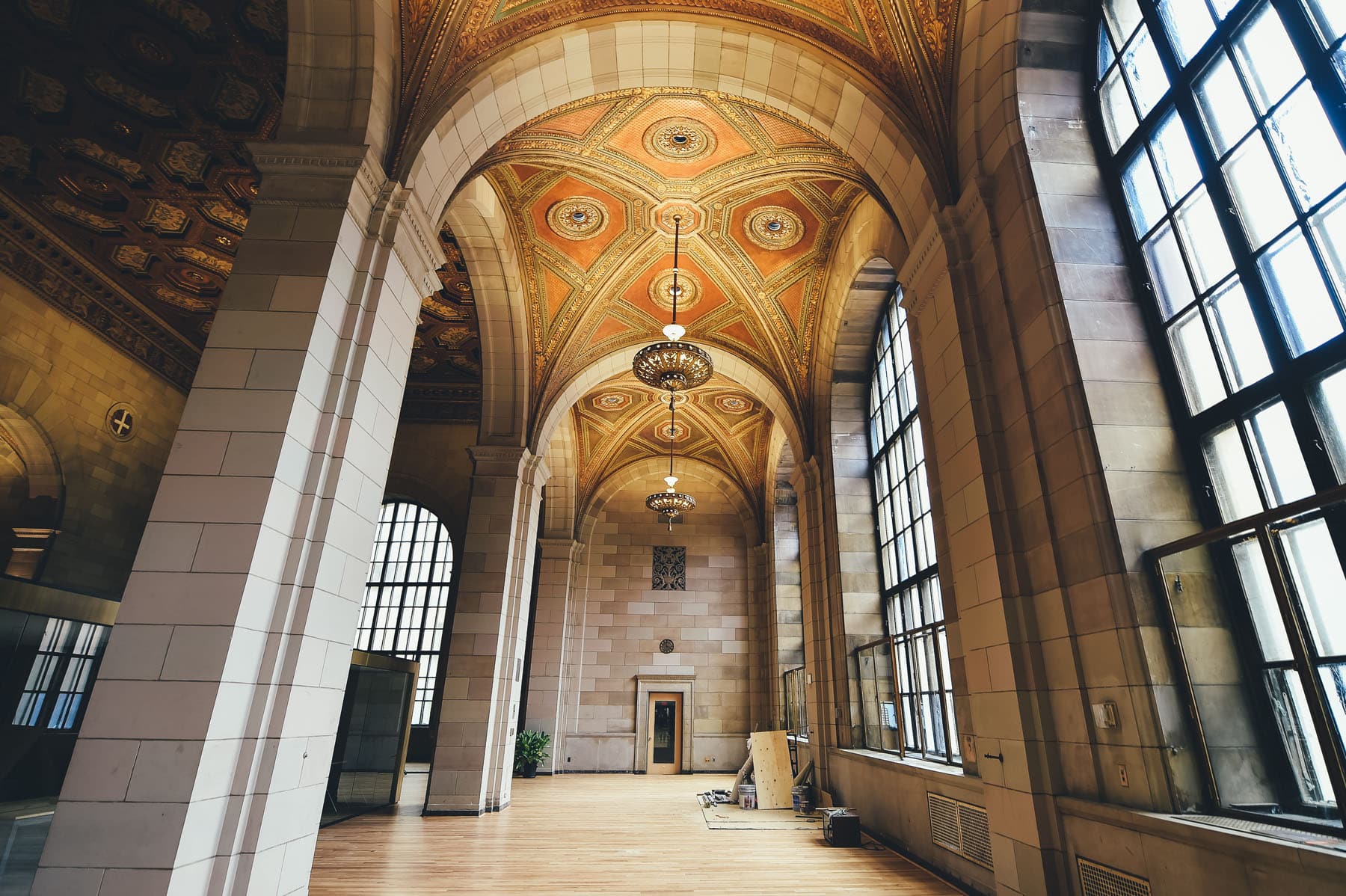 Looking for old-fashioned French elegance and some great musical evenings? Look no further than Montréal this summer, where thousands of musicians and revelers gather at Parc du Mont-Royal for a jam every Sunday. Indulge in gastronomic cravings and let loose the photographer in you, capturing old-world stone taverns and cobblestone streets, or if comedy is more your thing, the Just For Laughs Festival has you covered with stand-up and street performances all through July.
For some sporty fun, check out Parc Jean Drapeau or try your hand at surfing and kayaking in the St. Lawrence River. Discover the architectural splendor of the Notre Dame Basilica with a 20-minute guided tour, or swing by some of the city's other don't-miss 20th-century icons, the Stade olympique and Habitat 67. You're going to be hungry after that, so get your fill at Au Pied de Cochon, where carnivores will learn the real meaning of decadence, or the nearby Romados, which offers a Portuguese grilled chicken alternative. If you prefer seafood, the achingly hip Notkins can be found near the Place d'Armes.
Five days in early June sees Montréal hit by its World Beer Festival, a great opportunity to try hundreds of beers from Quebec and beyond. If you'd rather something more low-key, try Randolph Pub Ludique, a bar known for its gigantic collection of board games. You're spoiled for choice late at night, with La Champagnerie being an established venue for those who want a bit of chic, or at the other end of the spectrum, the Blue Dog Motel is just the spot to get down and dirty to electro beats. If you make it here at the end of July, Osheaga Music Festival, which attracts visitors and musicians alike from all over the world, is an absolute must.
The French influence is still on show in Montréal, and nowhere more than the cobbled streets of Old Montréal. Visit some of the best art galleries here – our favourites are Galerie Blanche, DHC/ART, and Galerie d'art Michel-Ange – enjoy the street art along Saint Laurent Boulevard, or stroll along the beautifully-lit Old Port promenade alongside St. Lawrence River. Dine al fresco at a café and watch the rollerbladers and pedal-boaters at Clock Tower Beach, and while you're in the area, treat yourself to croissants and macaroons at the ever-popular Maison Christian Faure or a hearty lunch at Olive & Gourmando.
---
PARTNER MESSAGE
EXPLORE MORE WITH AMERICAN EXPRESS
OUR BIGGEST OFFER EVER FOR CANADIANS
---
#8 COOL PLACE TO VISIT THIS SUMMER: REYKJAVIK, ICELAND
The laidback picturesque city of Reykjavik, capital to Iceland has emerged a hot destination in recent times. Known for its tranquil beauty, Reykjavik springs to life in summer as the locals look forward to enjoying the warm weather and entertaining an increasing flow of travelers.
First thing's first: take a stroll through the lovely downtown and engage with the wonderful Icelandic people. Colorful houses and picturesque landscapes compel the shutterbug in you to let loose; let them. With snow-clad mountains and icy blue seas in the backdrop, and the pristine air filling your nostrils, this is what you have come to savor.
If you're looking for an adventure, take a day trip to one of the nearby islands for some whale watching or rafting. You can hire a bike and cycle your way through the city, or indulge yourself in one of the many geothermal swimming pools, a hallmark of Reykjavik.
The National Museum, Reykjavik Art Museum and the National Gallery of Iceland offer just enough insight into the region and its history, and you won't want to miss the white-concrete church,