What does anmeldung mean?
Anmeldung is the process of registering your address in Germany. German law requires that you register your address within 14 days of moving, and once you've completed your anmeldung you'll receive your registration certificate, also known as your Anmeldebestätigung or Meldebescheinigung. You'll need this slip of paper to register for university, apply for health insurance, get a residence permit, install Internet in your home, obtain a tax number, open most bank accounts (though you don't need it for N26), or do anything else that requires proof of residence.
In simple terms, anmeldung is the official process of registering where you live in Berlin.
Does everyone need an anmeldung?
No, not everyone needs an anmeldung.
If you're staying in Germany for less than 3 months, you can be considered a tourist, and you won't need an anmeldung of your own. Just be aware that you won't be able to do any of the things mentioned above, such as study at German universities or apply for health insurance. If you want to do other things that generally require an anmeldung, like open a mobile phone contract, just use a prepaid provider like LIDL Mobile or Blue.
The anmeldung catch-22
Odds are that you've heard about one of the many catch-22s of German bureaucracy: you need a rental contract to register your address, but you need a certificate of registration to get a rental contract.
Fortunately, a letter (in German) from a friend or the person you're subletting from stating that you're staying with them is enough to do your anmeldung, and from there you can get a rental contract in your own name.
When to get your anmeldung
Everyone needs to get their anmeldung within 14 days of arriving to Germany.
As for the best time of day to get your anmeldung, it's usually easiest and quickest in the mornings. See our section on how to get an appointment below for more details on getting a fast, easy appointment at your local Bürgeramt (Bürgeramt = the office that processes anmeldung requests).
What you need to apply for your anmeldung
You'll need the following documents to get your anmeldung:
Passport (for non-EU citizens) or ID card (for EU/EEA citizens)
Rental or sublet contract (Mietvertrag), with your Wohnungsgeberbestätigung (a confirmation from your landlord that you're actually living there). Your landlord will be familiar with this, so just ask them for it and they'll email it to you.

Note: If you're staying with a friend or relative, bring a signed letter from them (in German!) stating you're staying with them for the time being. Make sure they include their address and phone number in the letter.

A completed copy of the "Anmeldung bei einer Meldebehörde," which you can get at the entrance of any Bürgeramt or online here
A certificate of marriage (in German), if you're married
How to avoid Germany's Church Tax
Germany's church tax is something you need to be aware of before applying for your anmeldung, otherwise you might be met with a nasty surprise down the road. 
The church tax is a tax imposed on the income you earn in Germany, and it's removed before your employer pays you. So unless you want to pay an income tax of 8-9% (depending on your religion) every month, you should leave the religious affiliation on your anmeldung application form blank.
How to complete your anmeldung form in English
If you don't know any German, use Appmeldung to fill in your form in English in 5 minutes. It's free!
How to get an appointment at the Bürgeramt (quickly!)
There are three good ways to get an anmeldung appointment at the Bürgeramt:
Online: Online appointments are tough to find, but they aren't impossible. Pro Tip: Refresh the page regularly between 7:30-9:30am looking for cancellations. Cancellations will often be very last-minute, so have your things prepared to go in case an appointment slot opens up in an hour or less. Some people even
Telephone: In Berlin, you can dial 115, the Bürgertelefon (open from 7am to 6pm). Apparently they have access to appointment slots that are not available online.

You can also call (030) 90 24 99 0 (open from 7am to 8pm) to get an express appointment. I only recommend this if the online option hasn't worked for several days in a row, as the phone is much more frustrating.

In person: If you need an appointment right away, going to the Bürgeramt without an appointment may be your best shot. Bring all of your documents, arrive 30-60 minutes before the Bürgeramt opens, and then be prepared to wait. If an appointment slot opens up and you're first in line, you can take it. Most Bürgerämter will allow walk-in appointments like this, though Berliners say these are the Bürgerämter most friendly to walk-ins:

Bürgeramt Pankow
Bürgeramt Sonnenallee, Neukölln
Bürgeramt Rathaus Tiergarten, Moabit
Pro Tip: You can go to any Bürgeramt, not just the one in your neighbourhood, so don't be shy in registering for an appointment in one on the other side of Berlin!
How long does it take to get your anmeldung?
Here's how much time you should expect to spend on getting your anmeldung:
Preparing your documents: 1-3 hours
Securing your appointment: 0-4 hours (read the section on how to get an appointment quickly to save some serious time here!)
At the appointment: 5-10 minutes
Tips for getting your anmeldung
Most of the officers at the Bürgeramt don't speak English (or they pretend that they don't), so if you catch one in a bad mood and you don't speak German, they might just send you right out. To avoid that, bring a German-speaking friend with you to the Bürgeramt for your anmeldung appointment, or just send them in on your behalf. That person will need a signed letter (Power of Attorney / Vollmacht) from you in addition to the documents listed above.
Once you get your anmeldung, be sure to put your name on your mailbox at your apartment. You'll start receiving mail surprisingly soon, but mail in Germany is generally returned to the sender if there's no name on the mailbox!
How to open a German bank account without an anmeldung
What if you want to open a German bank account, but don't plan to live there? In that case, you won't need an anmeldung, but you will need to find a bank that will accept you as a client without one.
In that case, we recommend N26.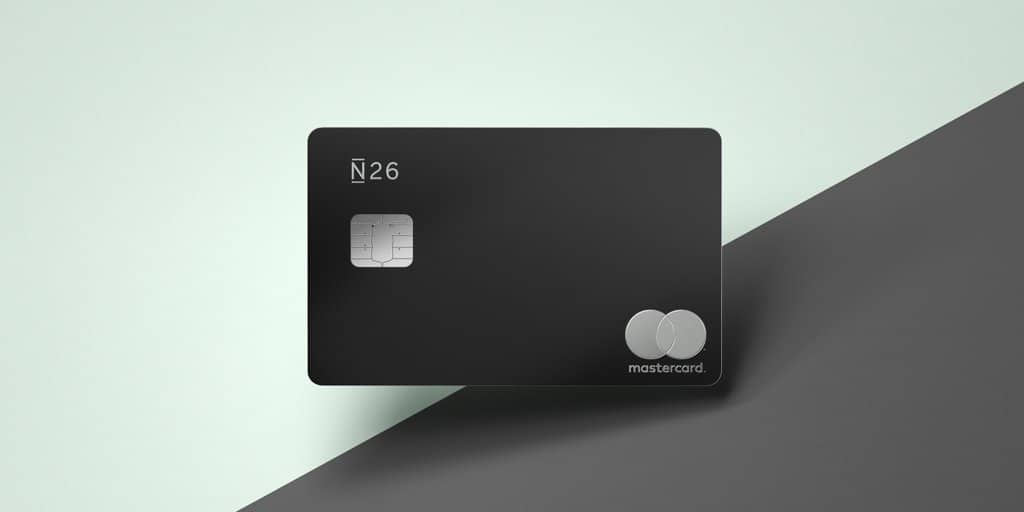 N26 is the world's favourite online bank. Launched in Berlin in 2013, N26 provides an array of bank accounts and credit cards available to people from all around the world.
Some of the benefits of an N26 bank account include:
Free ATM withdrawals worldwide
State-of-the-art mobile app and online banking experience
Unlimited insurance coverage for foreign medical insurance, trip cancellation insurance, flight delay and baggage delay insurance,
Mobile phone theft coverage
Cash theft coverage
Extended warranty on purchases
Access to MasterCard World Elite Benefits
Special partner offers with WeWork, Hotels.com, Urban Sports Club and more
Note: Some of these benefits are only available to N26 You and N26 Metal users.
List of Bürgeramter per district
Here's a full list of all the Bürgeramter, or you can enter your postal code here to find out where to go.

Here are some of the more common Bürgeramter in Berlin as well:
Friedrichshain-Kreuzberg, Berlin:
Yorckstr. 4 – 11, 10965
Main Entrance, 3rd Floor
website
Schlesische Str. 27 A, 10997
website
Frankfurter Allee 35/37, 10247
Entrance B
website
Neukölln, Berlin
Mitte, Berlin
Charlottenburg-Wilmersdorf, Berlin
FAQs
What if I register for my anmeldung late?
Generally speaking, nothing will happen if you register your anmeldung late, so don't worry if you've missed the 14-day window. Still, you will need to get your anmeldung eventually, and doing it as early as possible will make the rest of the bureaucracy involved in moving to Germany much, much easier. We suggest you do it ASAP!
What about my Tax ID?
During your anmeldung appointment, you can also mention that you need a tax ID and tax number (Steuernummer), which you'll need if you want to work in Germany. If you don't do this, you'll need to go to the tax center (Finanzamt) yourself, so it's much easier to do at the Bürgeramt during your anmeldung appointment.
A few days after your anmeldung appointment, you'll receive your tax ID in the mail.
Can I handle multiple items per anmeldung appointment?
No, you can only do one thing per appointment. For example, if you want to do your Anmeldung and also apply for an International Driving Permit, you'll need two separate appointments. If you and a partner or friend both want to do your Anmeldung, you'll each need an appointment.
What happens when I move? Do I have to do my anmeldung again?
Yes. If you change your address, you need to go through the anmeldung process again. If you move out of Germany, you're also required to notify the Bürgeramt of that, which is called abmeldung. Abmeldung is useful if you need to cancel long-term contracts for your mobile phone or Internet, as well as the national TV or radio tax.

Also note that you are required to notify the Bürgeramt when you leave as well in a similar process called Abmelden.
Also, since so many of you have been asking us for them, here's our full list of country-specific posts outlining how to ship anything from Amazon to any country in the world. Our 2-step method makes it as simple as humanly possible, and takes about 3 minutes total: Austria, Bahrain, Belgium, China, Cyprus, Denmark, Finland, Greece, Hong Kong, Hungary, Indonesia, Israel, Kuwait, Japan, Malaysia, New Zealand, Norway, Oman, Philippines, Poland, Portugal, Qatar, Russia, Saudi Arabia, Singapore, South Africa, South Korea, Sweden, Switzerland, Taiwan, Thailand, Turkey, Asia as a whole, Europe as a whole and the United Arab Emirates.
And here's another post on how to log out of Amazon.
While you're at it, international travelers should read our N26 review for the best way to get free ATM withdrawals the best rates on currency conversion - anywhere in the world.
Take Control Of Your Financial Future
Get the 5 personal finance tools every frequent traveler needs in 2020.

Today's Five Most Popular Posts: