Belinda Love Lee is a graphic designer, an illustrator and a contagious catalyst of creativity. She holds three passports – Canadian, Hong Kong and British – which help fuel global inspiration for her extremely diverse clientele. Along with her husband, Joe, Belinda recently made the transatlantic move from Cardiff, UK, back to her hometown Toronto.
When she's not designing, Belinda is inventing colours like grlue and sharing beautiful snapshots of her lifestyle and home interiors on Instagram. The rest of her design work can be found on belindalovelee.com.
I'm Belinda Love Lee, and this is How I Travel.
What do you love most about traveling?
I love getting immersed in the culture, eating foreign foods, and experiencing life like a local. But I think the most valuable thing that traveling teaches, is that not only do you learn new things about others, but more importantly you broaden and learn new things about yourself. You discover yourself and experience situations that the comfort of your home wouldn't necessarily bring out in you!
What's one personal change you've experienced as a result of your travels?
Being able to travel is such a privilege, and the best part of it is that it keeps you globally educated and open-minded: open-minded to sudden spontaneous changes, open-minded to new uncomfortable situations, and open-minded to people and cultures completely different from the life you lead. I love being culturally and internationally aware!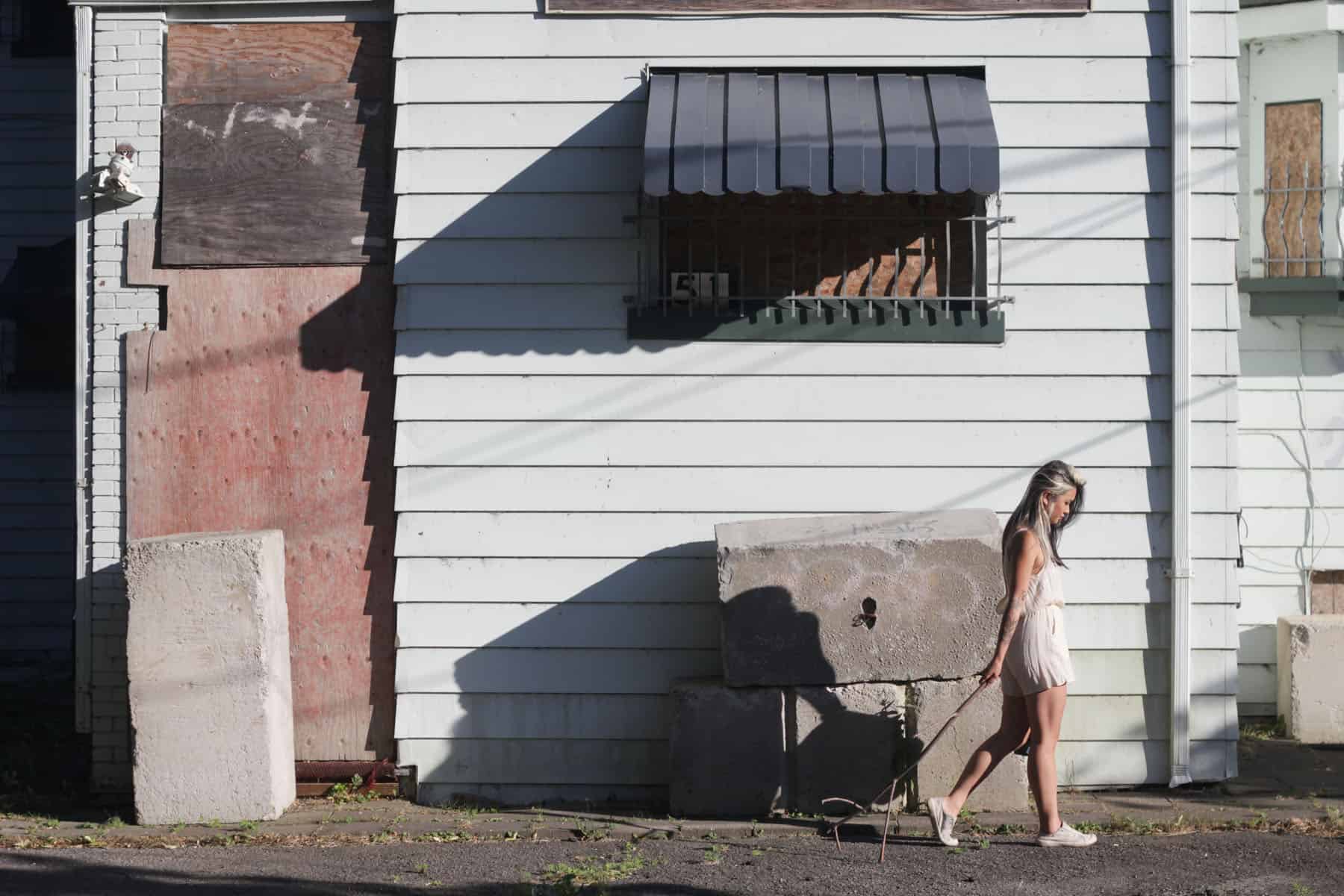 What's the biggest lesson you've learned through all your travels
So here's a little back story of my own life: I was born in London, Canada, moved to Hong Kong when I was 3, and did life there 'till I was 18. Then I moved to Toronto to attend Ryerson University. After that, I relocated to Cardiff, UK because my boyfriend (and now husband!) is from there. I lived in Cardiff for the past 4 years, but we just moved back to Toronto earlier this summer!
Along with all that moving around, I also had the opportunity to travel to over 23 countries (and counting)!
The biggest thing I've learned from all these travels is that the older I get, the more homesick I get, which is pretty bizarre given that I'm more independent as an adult! When little ol' me from the big city of Hong Kong found myself studying in Toronto at Ryerson, I was excited to travel and do life away from what was familiar to me. And during my four years in university, I never felt homesick even once. A heart of stone? Maybe, probably! I used to think feeling homesick was a sign of 'weakness'.
But since then I've relocated a couple of times, and every single time I move, my heart softens and I learn what feeling homesick truly means. Being able to do everyday life with the people you love is something I feel many take for granted. My family and friends are fragmented all over the world, and I can only specifically remember one time where all my loved ones were all in one place: our wedding!
What's the one travel experience/story that has had the biggest impact on you?
The trip that made a lasting impression on me is when I went to South Africa to help build houses for the under-privileged. Where I grew up in Hong Kong, wealth and money was (and still is) the norm. Money is often thrown around so casually. So when I encountered poverty for the first time with my own eyes, I was shocked by the state that these people lived in. I'd truly never seen anything like it.
The most memorable part of my trip was seeing the kids play. Despite having so much less than us, the kids played all over the streets, and they were some of the happiest people I've ever encountered. They didn't have Game Boys or Tamagotchis (shhh, I'm showing my age now!); all they had was a simple soccer ball and some music to dance to. But they were absolutely beaming with happiness! I'll never forget the look of pure joy strewn across their faces.

[bctt tweet="'Travel teaches you about others, but you learn a lot about yourself, too.' @belindalovelee"]
---
Belinda's 10 Favorite Travel Items

These are my go-to kicks: they're comfortable, casual and don't rub on my feet. That's probably one of the most important things while traveling – shoes that you can walk in for miles.
GET YOUR PALLADIUM SHOES | $35+

Staying hydrated is so important! With traveling it's easy to forget about drinking water but this essential helps keep headaches at bay!
GET YOUR WATER BOTTLE | $5+

Organization makes me happy, and with these travel pouches it gives me the place to plan out my outfits and have them all in one location for a quick grab and go! My set came in three sizes with laundry bags accompanying all of them. I'd definitely suggest picking up one of these to help keep your luggage organized for as long as possible! I randomly picked this one up on a side street market stall in Hong Kong, but tons of companies have this sort of an organization set.
GET YOUR CLOTHING ORGANIZERS | $25

This is not only on my list of travel essentials but it's also on my list of life essentials – that's how much I love it! It travels everywhere with me. This journal is a 5-year dairy that gives the space to write down a one-liner of how the day went. Each page is dated at the top, and under the date, the page is divided into 5 sections for each year for you to fill in. I'm on my second year of doing this, and it's super cool to be able to recollect exactly what I was doing on this day last year!
GET YOUR ONE LINE A DAY | $10
My Canadian Passport

The Canadian passport is a great one to have, and often you don't need visas to travel with it, so that's a huge plus!
VISIT CANADA | $50+

Canadian brand represent!
GET YOUR HERSCHEL CAP | $35

Headphones are a must while traveling, and these gorgeous ones are from Sudio Sweden in Vasa white with rose gold.
GET YOUR SUDIO SWEDEN HEADPHONES | $90

Relying just on your phone as a clock is a rookie mistake that I've made far too many times, and that's why an analogue watch is an absolute essential for me. I'm in love with this Fuji Range from Normal Timepieces.
GET YOUR NORMAL TIMEPIECE | $180

Ok, I'm clearly obsessed with Herschel, but this backpack is a must for me – it's definitely not one of those flimsy backpacks with no back support. This one has all the padding you need for long and heavy journeys, and it also has a section to keep your MacBook in place. Mine is Herschel's Little America model.
GET YOUR HERSCHEL BACKPACK | $170

If and only if you have the space, throw in a pair of heels to give your outfits a bit of fancy! You never know when you need to dress up for a date or dressy occasion 🙂
GET YOUR HEELS | $10+
---
Belinda in 60 Seconds
Fav Place to TravelBahamas

Fav On-the-Go Read

I'm currently reading

The Nest

Next Travel PurchaseA travel wallet of some sort!

Next DestinationDominican Republic!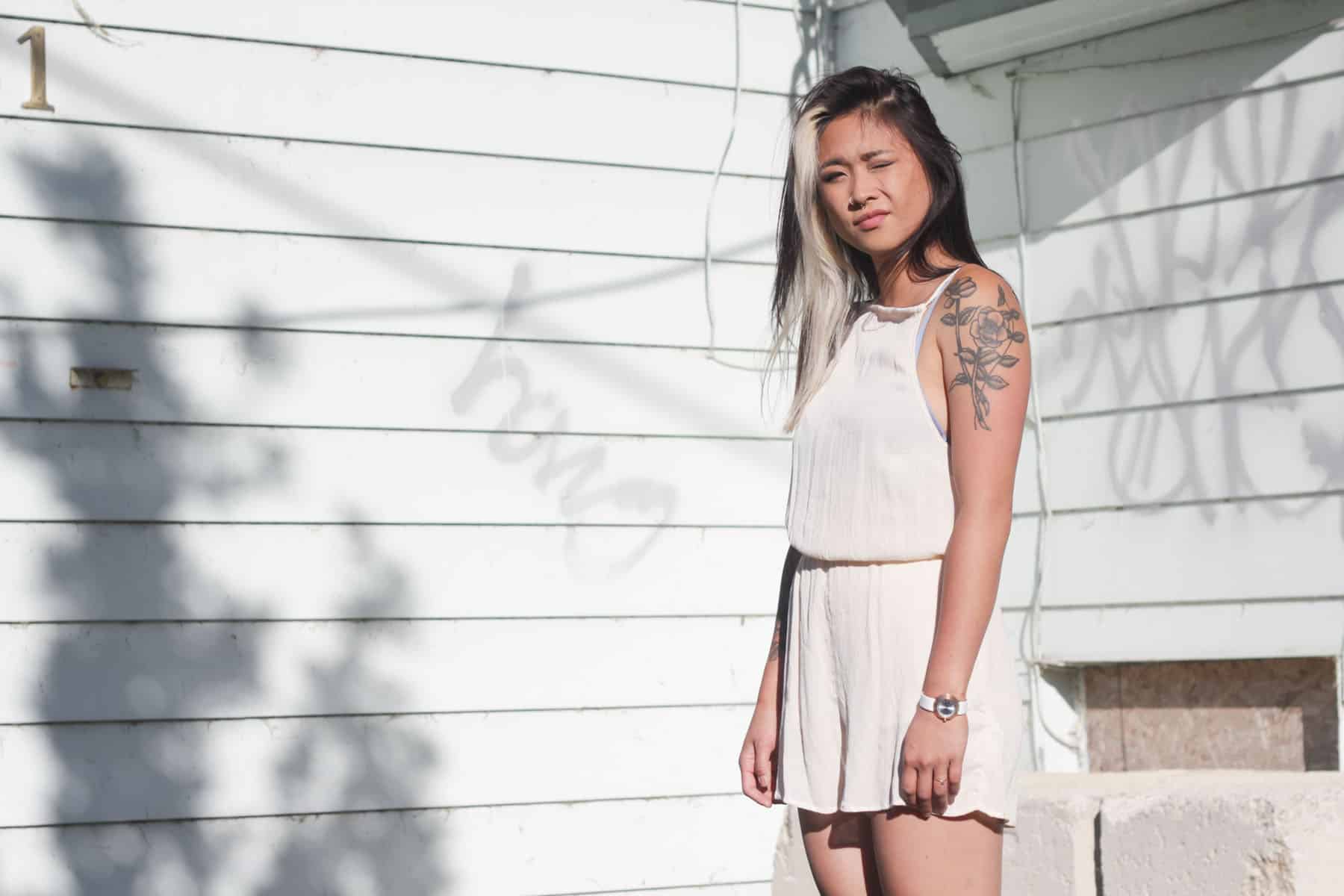 Also, since so many of you have been asking us for them, here's our full list of country-specific posts outlining how to ship anything from Amazon to any country in the world. Our 2-step method makes it as simple as humanly possible, and takes about 3 minutes total: Austria, Bahrain, Belgium, China, Cyprus, Denmark, Finland, Greece, Hong Kong, Hungary, Indonesia, Israel, Kuwait, Japan, Malaysia, New Zealand, Norway, Oman, Philippines, Poland, Portugal, Qatar, Russia, Saudi Arabia, Singapore, South Africa, South Korea, Sweden, Switzerland, Taiwan, Thailand, Turkey, Asia as a whole, Europe as a whole and the United Arab Emirates.
And here's another post on how to log out of Amazon.
While you're at it, international travelers should read our N26 review for the best way to get free ATM withdrawals the best rates on currency conversion - anywhere in the world.
Take Control Of Your Financial Future
Get the 5 personal finance tools every frequent traveler needs in 2020.

Today's Five Most Popular Posts: