11 Cool Places To Visit In Summer 2019
Summer travel is special – the sun is shining, people are carefree, and pedestrians take over the streets with plenty of summer events, festivals, and a lot more. But there are a few cool places to visit around the world that are particularly special during summer, and we've got the full list. Here they are, 11 cool places to visit in summer 2019.
#11 COOL PLACE TO VISIT THIS SUMMER: PRAGUE, CZECH REPUBLIC
A historical destination known for its unmatched beauty and old-world charm, Prague is fast emerging as a vibrant city. Stroll through the cobbled streets to soak in the city's walled courtyards, hidden chapels, and shimmering cathedrals. This is where Bohemian art vies with stunning classical architecture.
There's more in store for all you culture enthusiasts. The National Museum and National Gallery are great places to visit, and the iconic Prague Castle, the largest castle in the world, is sure to take your breath away. Looming over the Vltava River's western bank, its spires, towers and palaces are straight out of a fairy tale.
Just when you believe you've regained your composure, the Petřínská Rozhledna will throw your jaw open again. With its replica of the Eiffel Tower atop Petrin Hill, you get breathtaking views all across Prague, including the remarkable Charles Bridge. Prague's Old Town houses some beautiful historic structures like the Church of Our Lady before Týn and the astronomical clock. The Jewish ghetto Josefov is another site of interesting synagogues, and the Lesser Town area across the Vltava River has more churches and sparkling streets to explore.
Make time to stroll through the Bohemian neighborhood of Krymská, with its tiny cafés, book stores and coffee houses, and if you are here in May or early June, the annual Prague Spring International Music Festival is a must.
The beer culture in Prague is thriving, as always, with beer festivals and whole lot of beer pubs to choose from. You can try out Pivovarský Klub or the Prague Beer Museum for local flavors. Try the homemade yogurt at Café Lounge, one of our personal favorites, or Kavárna Šlágr, a 1920s café and sweetshop. Café Savoy is another good spot to while away a lazy afternoon, or try Café Sladkovský, whose cheerful décor, international cuisine, and excellent choice of wine and beer attract the crowds.
#10 COOL PLACE TO VISIT THIS SUMMER: AMSTERDAM, THE NETHERLANDS
Once a city known just for its exotic nightlife and picture-perfect labyrinth of canals, Amsterdam has morphed into a worldwide destination for museums, art and food.
With the much-hyped renovation of many of its old museums, the best way to kickstart a visit to Amsterdam is to see them yourself. Visit the world-class Rijksmuseum and the Van Gogh Museum for your fill of one-of-a-kind classic art. Then, take a detour with some of the most off-beat museums you can find: whether it's Pianola (piano museum), Tassenmuseum Hendrikje (handbag museum), the Amsterdam Pipe Museum, or the quaint Houseboat Museum, it's all up to you.
If you still crave more art and history, peruse the 800-year-old Oude Kerk Church or the nautically inspired science museum of 1916, the Scheepvaarthuis, which is now a hotel. Amsterdam is know for its sweeping beautiful parks, and they certainly live up to expectations; take your fill wandering or biking through Westerpark, Vondelpark, or the Amsterdamse Bos.
Amsterdam is incomplete without a visit to the markets near the Noorderkerk, or the legendary Bloemenmarkt  flower market dating back to the 1860s. Formerly a floating market, today the wares are placed on piles. Those looking for an elevated experience in Amsterdam will try Kokopelli's magic truffles and hang out at Dampkring, a consistent Cannabis Cup winner.
And as expected, the nightlife is excellent, with clubs like Odeon, Panama, and Jimmy Woo to chose from.  Some of the bars and pubs to try are Barco, Café Chris, Prik, or the trendy Roest.
#9 COOL PLACE TO VISIT THIS SUMMER: MONTRÉAL, CANADA
Looking for old-fashioned French elegance and some great musical evenings? Look no further than Montréal this summer, where thousands of musicians and revelers gather at Parc du Mont-Royal for a jam every Sunday. Indulge in gastronomic cravings and let loose the photographer in you, capturing old-world stone taverns and cobblestone streets, or if comedy is more your thing, the Just For Laughs Festival has you covered with stand-up and street performances all through July.
For some sporty fun, check out Parc Jean Drapeau or try your hand at surfing and kayaking in the St. Lawrence River. Discover the architectural splendor of the Notre Dame Basilica with a 20-minute guided tour, or swing by some of the city's other don't-miss 20th-century icons, the Stade olympique and Habitat 67. You're going to be hungry after that, so get your fill at Au Pied de Cochon, where carnivores will learn the real meaning of decadence, or the nearby Romados, which offers a Portuguese grilled chicken alternative. If you prefer seafood, the achingly hip Notkins can be found near the Place d'Armes.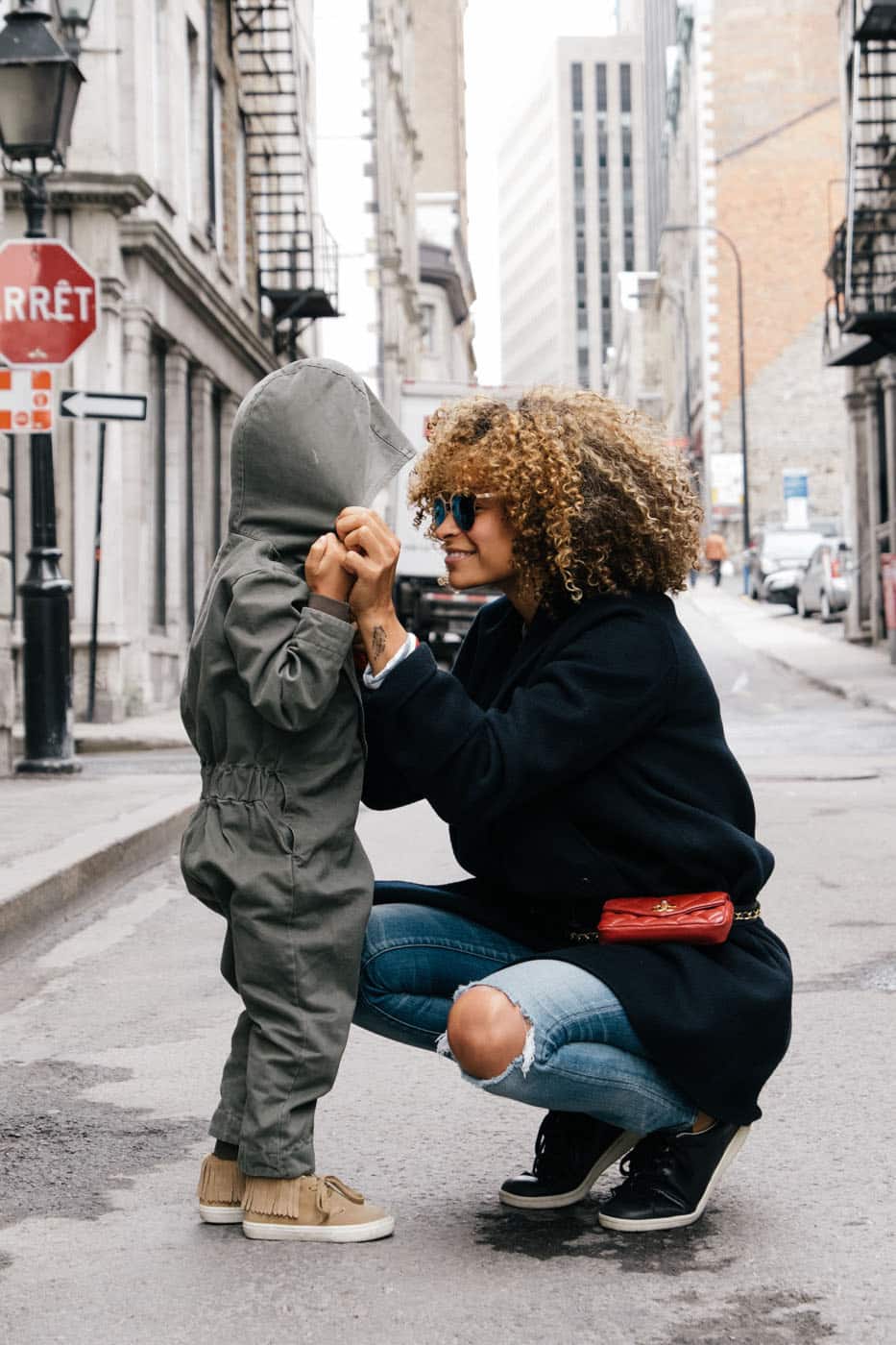 Five days in early June sees Montréal hit by its World Beer Festival, a great opportunity to try hundreds of beers from Quebec and beyond. If you'd rather something more low-key, try Randolph Pub Ludique, a bar known for its gigantic collection of board games. You're spoiled for choice late at night, with La Champagnerie being an established venue for those who want a bit of chic, or at the other end of the spectrum, the Blue Dog Motel is just the spot to get down and dirty to electro beats. If you make it here at the end of July, Osheaga Music Festival, which attracts visitors and musicians alike from all over the world, is an absolute must.
The French influence is still on show in Montréal, and nowhere more than the cobbled streets of Old Montréal. Visit some of the best art galleries here – our favourites are Galerie Blanche, DHC/ART, and Galerie d'art Michel-Ange – enjoy the street art along Saint Laurent Boulevard, or stroll along the beautifully-lit Old Port promenade alongside St. Lawrence River. Dine al fresco at a café and watch the rollerbladers and pedal-boaters at Clock Tower Beach, and while you're in the area, treat yourself to croissants and macaroons at the ever-popular Maison Christian Faure or a hearty lunch at Olive & Gourmando.
---
PARTNER MESSAGE
EXPLORE MORE WITH AMERICAN EXPRESS
OUR BIGGEST OFFER EVER FOR CANADIANS
---
#8 COOL PLACE TO VISIT THIS SUMMER: REYKJAVIK, ICELAND
The laidback picturesque city of Reykjavik, capital to Iceland has emerged a hot destination in recent times. Known for its tranquil beauty, Reykjavik springs to life in summer as the locals look forward to enjoying the warm weather and entertaining an increasing flow of travelers.
First thing's first: take a stroll through the lovely downtown and engage with the wonderful Icelandic people. Colorful houses and picturesque landscapes compel the shutterbug in you to let loose; let them. With snow-clad mountains and icy blue seas in the backdrop, and the pristine air filling your nostrils, this is what you have come to savor.
If you're looking for an adventure, take a day trip to one of the nearby islands for some whale watching or rafting. You can hire a bike and cycle your way through the city, or indulge yourself in one of the many geothermal swimming pools, a hallmark of Reykjavik.
The National Museum, Reykjavik Art Museum and the National Gallery of Iceland offer just enough insight into the region and its history, and you won't want to miss the white-concrete church, Hallgrímskirkja, which you'll immediately start to notice on postcards all over the city and beyond. Towering well above Reykjavik, Hallgrímskirkja's panoramic views come from it's 75-meter high tower.
The new oceanfront concert hall, Harpa, is a great place to indulge your taste buds and shopping fancies; simply put, it's a modern architectural beauty, sparkling in the clear night air. Enjoy dinner at the charming Hotel Holt or Dill, a Scandinavian food heaven. Fancy nights out are spent at Perlan, the best place to visit in Reykjavik when you want to feel like royalty for a night.
#7 COOL PLACE TO VISIT THIS SUMMER: NEW YORK CITY, USA
Still holding the title of the most happening place in the world, there are few better places to be this summer than New York City.
Start your day with the city's best bagels at Absolute Bagels before exploring The High Line, an elevated urban park stretching over 30 city blocks across several neighborhoods in lower Manhattan. Then, continue on to Central Park, the perfect spot for a sunny picnic with the food you brought from Chelsea Market, and grab tickets to one of tonight's Broadway shows from the booth beneath the huge set of stairs in Times Square. After your show, absorb the spectacular view from the 86th floor deck and 102nd floor observatory of the Empire State Building, or pay a silent tribute at the 9/11 Memorial at Ground Zero.
Museum lovers tend to head straight for the Metropolitan Museum of Art, the Museum of Modern Art or the Whitney Museum of American Art, though New Yorkers in the art scene know to go to Pace Gallery, Jonathan Levine Gallery, Sperone Westwater, or our favorite the Agora Gallery. Then, once you're all museum-ed out, walk across the Brooklyn Bridge and catch sunset over Manhattan.
Don't worry, there's plenty more to do, and a lot of it involves eating and drinking (perfect, amiright?!). Cupcakes from Magnolia Bakery and Crumbs Bake Shop, hot dogs from Crif Dogs and Nathan's Famous, burgers at Bareburger and Shake Shack – the list truly never ends! One thing you must try in New York, though, are the pizzas. Whether it's from Roberta's in Bushwick, Artichoke in the East Village, or the legendary Lombardi's, these pies will make you never want to leave.
Is all this eating making you thirsty yet? Don't worry, New York's got you covered. Dead Rabbit near Wall Street and Clover Club in Brooklyn both offer a great selection of cocktails, while Bowery Electric in The Bowery and Iron Horse next to the Brooklyn Bridge is where you go to get downright weird.
#6 COOL PLACE TO VISIT THIS SUMMER: BUDAPEST, HUNGARY
If you are looking for a summer destination that resonates of history, ancient culture and the neoclassical, then Budapest is the place you want to be. It is the "Little Paris of Middle Europe", with relics of the past bearing their mark across architecture and styles. It's also a major spa centre, with more than 120 thermal springs and some very ancient and modernistic Baths.
You can begin with a three-hour trek to the Mátyáshegy Caves. Take the cog-wheel railway (tram line 60) to get a feel of the city's hills and visit museums from the past. Visit the Aquincum Museum, Óbuda Museum, and the Béla Bartók Memorial House for a slice of Budapest's rich history. On the way back, make sure to check out the Margaret Bridge – its quaint architecture is a sight to behold – and then board the Sikló cable railway and move on to the iconic Royal Palace. Don't miss the Great Synagogue and the majestic Parliament building!
Spend a day at one of Széchenyi Bath or the ancient Kiraly Bath, followed by a late lunch at the retro restaurant Firkász. In the evening, swing by the brick-lined Doblo for some fine Hungarian wines, or try out Rosenstein for another fine dining experience.
Walking and biking are great ways to get around Budapest, though you'll wish you saved that energy for the city's throbbing nightlife. Garden clubs, bars, lounges, music pubs, rooftop pubs, and extremely unique ruin pubs like the renowned Szimpla Kert and Doboz – needless to say, the variety here is mind-boggling. Do your best to make it through the night, and start tomorrow off right with a sandwich from the world-class team at Bors GasztroBár. I can guarantee you won't regret it.
#5 COOL PLACE TO VISIT THIS SUMMER: HONG KONG
If you are planning to visit Asia this summer, there's no place like Hong Kong. A city that throbs with energy and people, it combines the best of oriental flavors with the panache of the west.
Begin with a tram ride to Victoria Peak, Hong Kong's iconic urban mountain that sits 1,800 feet above sea level and offers absolutely spectacular views of the city. If you want to beat the long lines, do this hike at night, chugging up the world's steepest cable railway. In case your ice cream from Oddie's Foodies didn't make it all the way up to the Peak (it's to die for, if you didn't already know), opt for an evening of the finest seafood and wine at The Peak Lookout.
You cannot visit Hong Kong in the summer without seeing the annual Dragon Boat Carnival; soak in the carnival flavor amidst the heart-stopping thrill of racing boats, pounding drums, and a kaleidoscope of colors.
The culinary landscape in Hong Kong is as unique as it gets, with the best of Chinese, Asian and European cuisine at your fingertips. Grab a steak at Wooloomooloo Steakhouse or move on up and enjoy the stunning views from its rooftop open-air bar; lounge at the al fresco rooftop bar Sevva and enjoy live jazz and skyscraper views; get all urban chic at PingPong 129. Mr. Wong's, a you-call-the-shots buffet, and Tim Ho Wan – the most affordable Michelin-star restaurant in the world – always surprise in the best possible way. And Wan Chai Wednesdays promise cheap drinks and plenty of tipsy fun, but if that's not enough, check out Premium Sofa Club for an evening you'll either never remember or never forget.
#4 COOL PLACE TO VISIT THIS SUMMER: SAN DIEGO, USA
San Diego is a great city for its sunshine, but if you're even a little sun-sensitive, make sure to visit after June when the Californian city tends to be a little more cloudy. Ocean Beach is the place to kick back, while the busier Mission Beach offers kayaking and sailing. If you want something even more adventurous, the cove at the bottom of the cliffs in pristine La Jolla is an ideal spot for watching marine life.
Balboa Park is a sight to behold not just for its botanical gardens, but also for its zoo, museums, and other attractions within. While you're in the area, the best burger in town is at The Balboa – don't leave without trying the garlic fries! Pizza isn't hard to find, but the Italian CUCINA urbana pulls off a thin, crispy crust like nowhere else. Or if this all sounds a bit too much, head towards the Old Town for a nice walk amongst colonial Spanish architecture and an equally wholesome salad or sandwich from Urbane Café.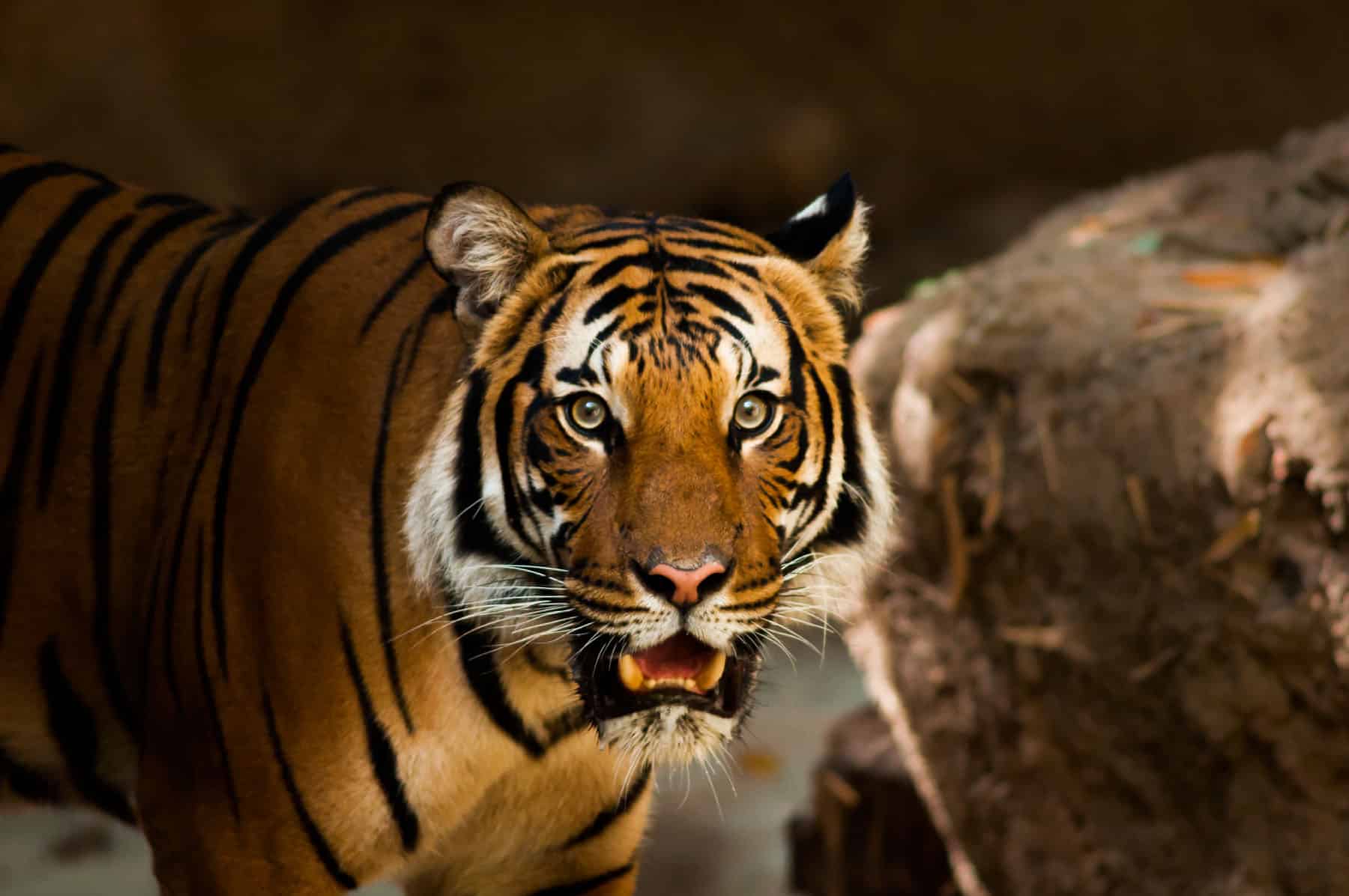 Let's take the trolley into Downtown. Between the glitzy Marina and the regenerating East Village is the Gaslamp Quarter, a historic area that only truly comes alive at night. For something really special, try the Altitude Sky Lounge, with terrific views over the town and the neighboring Petco Park. Prohibition offers up a slice of cool and some standout whiskey sours, while three-floor The Tipsy Crow has a spot for you whether you want to boogie or just lay back.
If you're lucky enough to be here in July, celebrate diversity with one of the USA's largest pride parades and its accompanying music festival. The top of the gay scene has to be Rich's, over in Hillcrest, offering a blend of EDM and hip hop to let your hair down to.
#3 COOL PLACE TO VISIT THIS SUMMER: BARCELONA, SPAIN
Barcelona has world-class cuisine and heaps of culture all year 'round, but it's unmissable in the summer. With beaches like Nova Icària and Bogatell just a stone's throw away from the city center, it's easy to see why Barcelona was named Best Beach City by National Geographic. With the sun shining, the Montserrat mountain range is also at its most scenic, and just an hour's train journey from town if you're after a hike or a wander.
Getting lost in the winding alleyways of the Barri Gòtic is a pleasure in itself, but take a second to re-orientate yourself and you might come across Tucco Real Food, an Argentine-Italian joint with empanadas to die for. A bit further into the Ciutat Vella (Old City), Arume offers more traditional Catalan fare, while nearby Cera 23 specializes in fresh seafood and blackberry mojitos!
Make sure you stay somewhere near La Rambla, an artery of joy running through the heart of the city.
The whole University area is teeming with venues offering drinks and music, but one of the more interesting places is Biercab – a gastropub offering a variety of ales and stouts. As the name suggests, Nevermind has a punk/grunge vibe, yet it's grown to attract a sizable number of the city's friendly eccentrics.
The old neighborhood of Gràcia comes alive mid-August for the Festes, an explosion of live music and outdoor eating. You'll also want to head this way for the gorgeous Park Güell, an extensive garden designed by Antonio Gaudi and full of colorful mosaics and sculptures. Tapas can be had at the Cervecería Catalana, while stopping by at Old Fashioned should sort your cocktail needs. Later on in the night Slow Barcelona is the place to lounge in style, while the unpretentious Otto Zutz is open to anyone who just wants a dance.
#2 COOL PLACE TO VISIT THIS SUMMER: TORONTO, CANADA
Few major cities experience the annual temperature swings that Toronto does, so when summer rolls around, Torontonians are ready for it. Days are spent at Trinity-Bellwoods Park, perusing the eclectic shops of West Queen West, or soaking up Toronto's bevy of natural beauty on Toronto Island or at the picturesque Scarborough Bluffs.
Festivals take over the city in summer. Bestival, VELD, Electric Island, and of course NXNE continue to excite festival-goers and electro heads alike, or if they're not your style, catch one of the world's largest Pride Parades celebrating LGBT culture and communities, and maybe even a glimpse of Canadian Prime Minister/heartthrob Justin Trudeau, who promises to be in attendance. Toronto's Festival of Beer is always a good time, or for a relaxed Saturday complete with the chillest of vibes, head over to Cabana Pool Bar, an outdoor lounge club set right on the shores of Lake Ontario.
The other thing you can be sure to find this summer in Toronto are packed bars. Some of the city's favourites include Bar Hop Bar, Boxcar Social, Beerbistro, and Bar Volo, but relative newcomer Track & Field and every Torontonian's guilty pleasure The Maddie promise just as much summer goodness. Of course, no hangover cure beats The Burger's Priest – The Vatican City is our personal favourite.
Summer in TO would never be complete without some time spent in Kensington. Try something new from one of the many Asian markets to get a feel for true Kensington culture, though if you're not into Asian cuisine, head to Seven Lives for an equally adventurous dive into some of the city's best Mexican food. Either is a great option before a few pints at Handlebar and a night of grooving at Supermarket.
#1 COOL PLACE TO VISIT THIS SUMMER: RIO DE JANEIRO, BRAZIL
If there's anywhere to be on the planet this summer, it's Rio de Janeiro. With the Summer Olympics keeping the city's energy high from 2014's FIFA World Cup, the entire world will be watching what happens in Rio.
Start your day with an açaí juice from one of a few hundred juice bars scattered across Rio's street corners, and then get your beach body ready – Rio is all about putting yourself out there. Spend your afternoons on the world-renowned Copacabana Beach, and after you've soaked up enough sun, head over to Churrascaria Palace for the tastiest steak in Rio, just a stone's throw away. Or, spend the afternoon climbing one of Rio's urban peaks, Pão de Açúcar (Sugarloaf), Corcovado, or Dois Irmãos, followed by a cold beer at either Boteco Belmonte, or if you can't get a table (it gets busy), wait out the crowd at Brewteco around the corner.
Still hungry? Amir Restaurante in Copacabana is a must-visit for Lebanese food in Rio, or if you find yourself in Ipanema, head to Zazá Bistro for creative cocktails and an acclaimed menu. In Leblon, choose your cut of meat and enjoy unlimited sides at CT Boucherie, a favorite amongst the locals. Having a drink (or two – we won't judge!) at Bip-bip is one of the best ways to soak up authentic Brazilian culture in Copacabana, though those looking for a burger alongside their brew may prefer Botafogo's Teto Solar. Complex Esquina 111 is another lesser-known gem for a night out of dinner and drinks.
If you feel like dancing, Carioca de Gema serves up some wicked caiparinhas alongside live samba music, or just make your way to Lapa for a neighborhood-wide dance party that promises to go on all night long.
Not sure where to stay? Try out Casalegre Art Villa and Hotel Maria, two great options in Santa Teresa, Rio de Janeiro's bohemian hub which we recently named one of the top 15 coolest neighborhoods in the world in 2019. Design and creativity comes first in Santa Teresa, so keep your eyes peeled and you're sure to like what you see.
---
How many of these cities are you visiting this summer? If you have the urge to go but can't quite afford the flights, get in touch with a specialist at our parent company, Yore Oyster, who consistently save travelers 20-50% on their intercontinental flights. Or, if you'd rather save $500+ on your next international flight all by yourself, the answers lie within the blog post How to Fly from Asia to North America for $75. Enjoy your trip!
Also, since so many of you have been asking us for them, here's our full list of country-specific posts outlining how to ship anything from Amazon to any country in the world. Our 2-step method makes it as simple as humanly possible, and takes about 3 minutes total: Austria, Bahrain, Belgium, China, Cyprus, Denmark, Finland, Greece, Hong Kong, Hungary, Indonesia, Israel, Kuwait, Japan, Malaysia, New Zealand, Norway, Oman, Philippines, Poland, Portugal, Qatar, Russia, Saudi Arabia, Singapore, South Africa, South Korea, Sweden, Switzerland, Taiwan, Thailand, Turkey, Asia as a whole, Europe as a whole and the United Arab Emirates.
While you're at it, international travelers should read our N26 review for the best way to get free ATM withdrawals the best rates on currency conversion - anywhere in the world.
Last updated September 19, 2019