Jacob Laukaitis is a location independent entrepreneur who travels the world 9 months a year while running the online coupons website ChameleonJohn.com. In the past 2.5 years, he's visited more than 45 countries, spending most of his time in Asia. He loves reading books, taking long walks and motorbiking through some of the world's most spectacular terrains.
Jacob constantly shares his unique life experiences on Instagram and through travel videos on his ever-popular YouTube channel. He's a perpetual learner, an empowering teacher, and an inspiration to all of us who have a dream of seeing more of our wonderful planet Earth. Follow Jacob's unpredictable journey on Facebook.
I'm Jacob Laukaitis, and this is How I Travel.
What do you love most about traveling?
I'm never in my comfort zone, which means I learn so much more than I would otherwise.
The more I travel, the bigger the world gets. There's no way I will ever be able to see everything that I want to see.
I love to see first-hand how distinctly different people are in different parts of the worlds. In some place, one idea/thing might be completely taboo, while in others it's embraced and welcomed. Eventually you realize that there is no good and bad, no white and black.
What's the biggest lesson you've learned through all your travels?
Most people around the world are good, kind, helpful and very interested in who you are and where you come from.
How has travel changed you as a person?
Tons. But I'd say the main change is that I've improved as a person – I'm much more open-minded, tolerant, sensitive and understanding.

What's the one travel experience/story that has had the biggest impact on you?
There's no way I can choose one, so I'll describe what I've learned from some of the most interesting experiences I've had recently:
Motorbiking 8,000 kilometers across the Balkans (15 countries) in a month completely alone taught me that loneliness is actually a thing and it is indeed hard to do something very challenging when you don't have people to share your trials and tribulations with.
Spending 1 week in North Korea taught me that freedom is the most important thing in the world. I also realized how different people see the world and how much we're influenced by our surroundings.
Walking around the slums of Mumbai for 2 full days taught me that most people around the world are not born into privilege, and some of them have to fight even for the most basic things. That being said, human spirit is strong and capable of moving mountains.
[bctt tweet="'Eventually you realize that there is no good and bad, no white and black.' – @JacobLaukaitis"]
---
Jacob's 7 Favorite Travel Items
I recently became quite interested in self-photography, and since I usually travel alone, there's no other way for me to do it other than carry a tripod with me.

This is pretty much the only 'drug' I carry with me. It helps with any burns, scratches and bruises.

All of my other socks are exactly the same, black, so if I lose one, I can still use the others. But this one pair always makes me laugh, so I carry them with me and wear them on special occasions.

The GoPro is for action shots (riding a bicycle, motorbiking, diving, etc.), the Sony is for talking into the camera, filming my surroundings and obviously taking photos. [Editor's Note: Pete also uses a Sony camera RX100 in lieu of a bulky DSLR, though his weapon of choice is the M3.]

A dual battery charger (with an extra battery), a chest-mount and a head-strap. [Editor's Note: Rachel never leaves home without her GoPro either. Her favourite is the Hero 3.]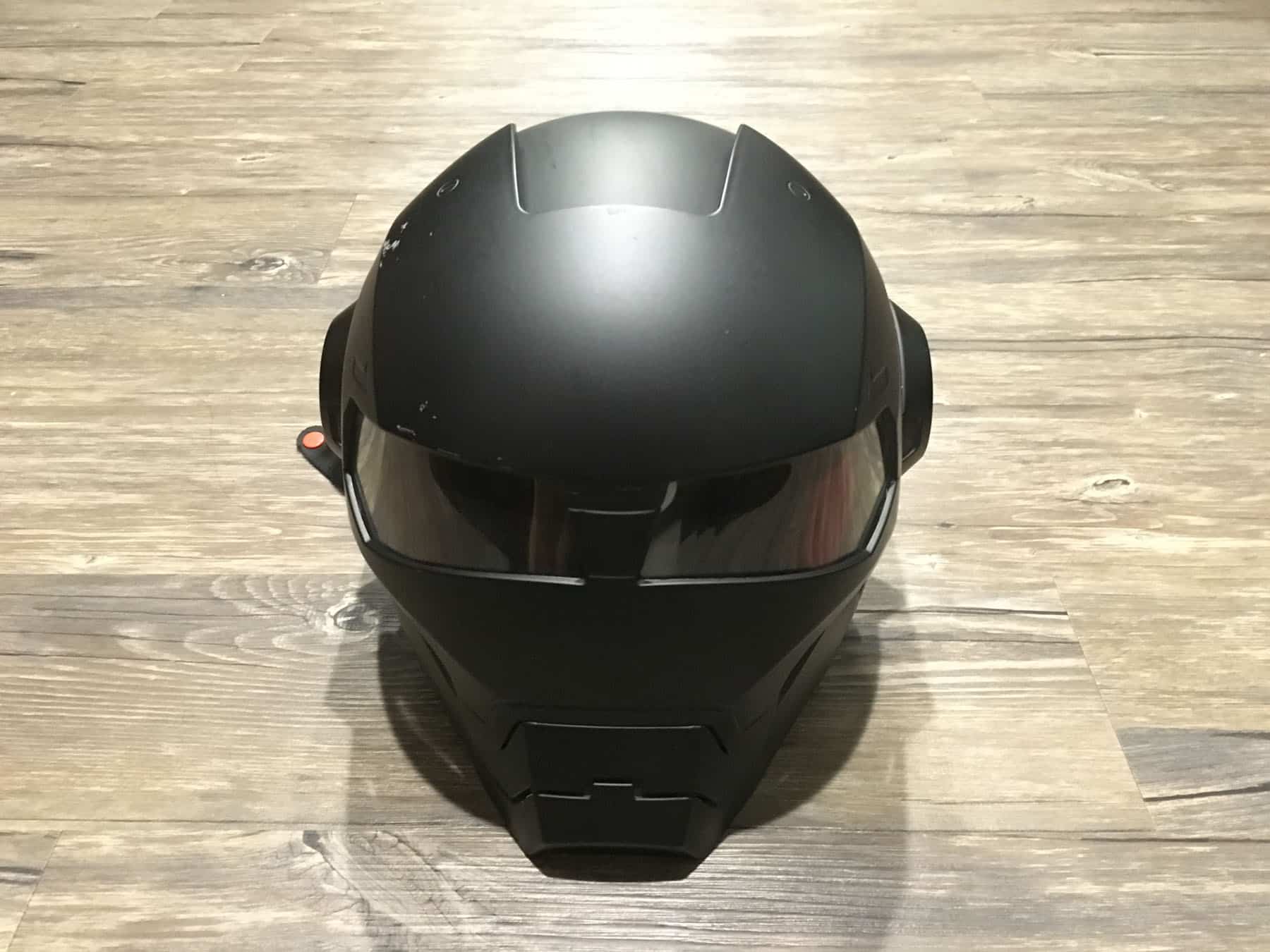 I just bought it before my motorbike trip all around Taiwan (2,500 kilometers in 21 days), which just ended yesterday. I've never felt better wearing a helmet.
This is the best jacket I've ever had. It fits into that tiny plastic bag that you can see in the middle of the jacket. Bought it in Japan at a Uniqlo for… pennies!
---
Jacob in 60 Seconds
Fav Place to TravelAsia (Japan, Taiwan, Indonesia)

Fav On-the-Go Read

My

Amazon Kindle

I often spend close to $100 a month reading books. It's always something different, usually: business, biographies, history, travel memoirs and breath-taking real-life stories.

Fav Travel AppI just use Google

Ideal Trip Companion

Genghis Khan

In no way do I approve of 'world conquests' or killing for power, but that guy must have seen a lot.

Next Travel Purchase

A new backpack

My old one just split apart.

Next Destination

SO many places to choose from!

A few of my notable future trips are: walking 1,000 kilometers across Spain (the Santiago de Compostella path); riding a horse in Mongolia for a month; motorbiking across New Zealand; doing the trans-Siberian rail-way all across Siberia; and a few others. I'm also thinking of motorbiking from Spain to South Africa and then back to Spain via the other side. Though that might have to wait at least a few years.
Also, since so many of you have been asking us for them, here's our full list of country-specific posts outlining how to ship anything from Amazon to any country in the world. Our 2-step method makes it as simple as humanly possible, and takes about 3 minutes total: Austria, Bahrain, Belgium, China, Cyprus, Denmark, Finland, Greece, Hong Kong, Hungary, Indonesia, Israel, Kuwait, Japan, Malaysia, New Zealand, Norway, Oman, Philippines, Poland, Portugal, Qatar, Russia, Saudi Arabia, Singapore, South Africa, South Korea, Sweden, Switzerland, Taiwan, Thailand, Turkey, Asia as a whole, Europe as a whole and the United Arab Emirates.
And here's another post on how to log out of Amazon.
While you're at it, international travelers should read our N26 review for the best way to get free ATM withdrawals the best rates on currency conversion - anywhere in the world.
Take Control Of Your Financial Future
Get the 5 personal finance tools every frequent traveler needs in 2020.

Today's Five Most Popular Posts: