With years of experience with a variety of traditional and online-only banks, we've found N26 to be the best, most seamless banking experience with truly impressive benefits and extremely low fees.
With features like free ATM withdrawals, zero-fee foreign transactions and an intuitive, extremely powerful app, we believe N26 is the best bank of any kind for most Brits.
So What Is N26?
N26 is a free online bank designed for frequent travelers and people living an international lifestyle. If you find yourself jetsetting abroad more than once or twice a year, chances are N26 could be a great fit for you.
I was first introduced to N26 by my friend Alex, who raved about two of N26's core features:
Foreign transactions processed at the midmarket rate
N26's powerful app
Free ATM withdrawals worldwide
Let's look at all three of these features now.
#1 Zero Fees On Foreign Transactions
Frequent travelers (or online shoppers) frequently find themselves paying in foreign currencies and getting hit with an unfavourable exchange rate by their bank.
Most banks charge a currency exchange fee of 1.5% – 3% on foreign purchases.
N26 never charges any.
This may sound trivial, but if you're on a trip abroad, and are spending just £1000-2000 per month on your card, odds are you're paying foreign exchange fees somewhere in the region of £15-60 (1.5% – 3%) per month, or £180-720 per year.
That's a lot of money you could be keeping in your pocket with N26!
#2 The Powerful N26 App
N26 is both a technology company and a bank, which puts them in a pretty unique position to make the banking experience better. Here are some of the things they're doing that most traditional banks don't: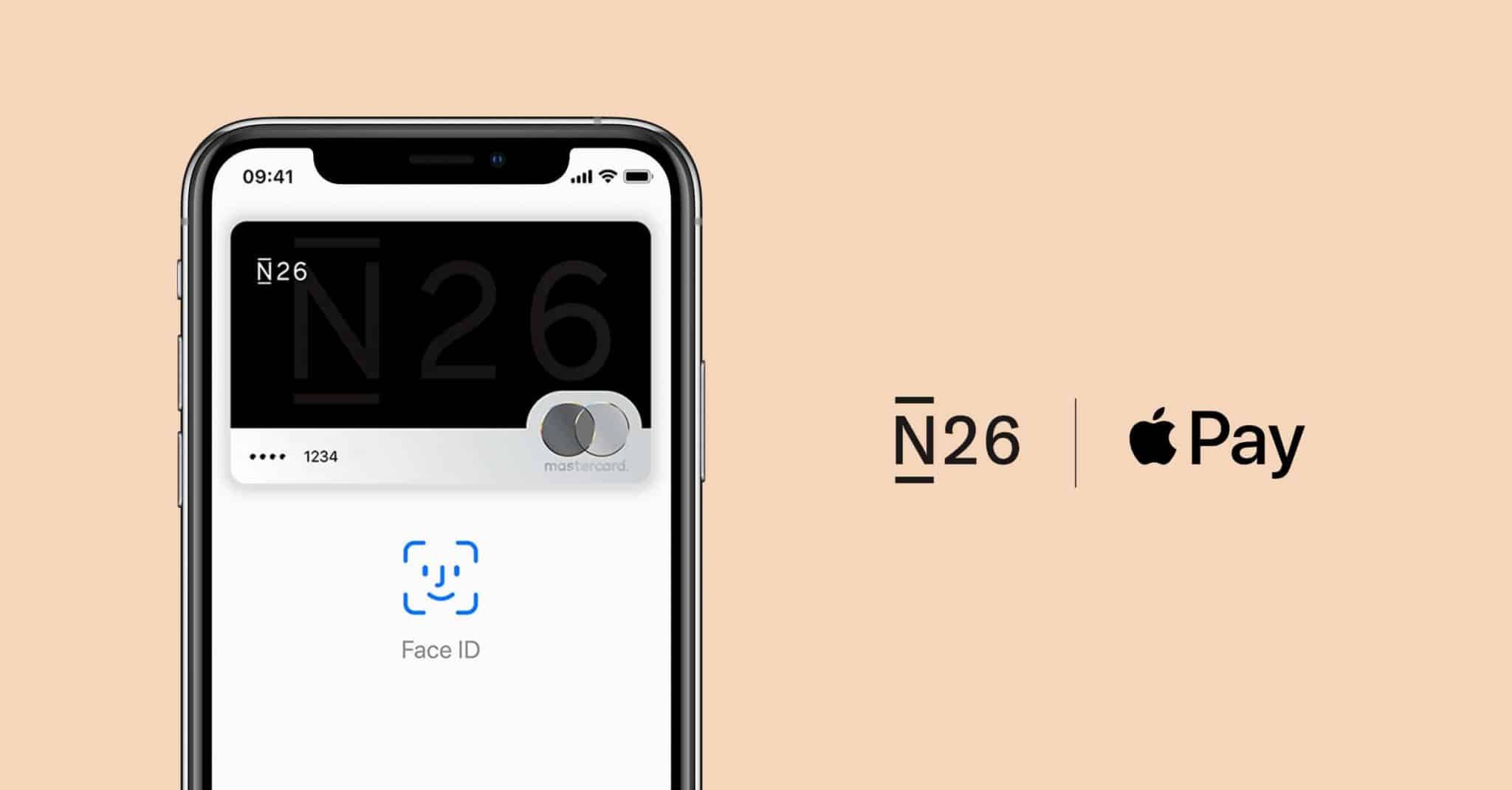 Apple Pay & Google Pay. You can now pay anywhere in Europe that accepts Apple Pay and Google Pay with your N26 card.
Real-time transaction notifications. Whenever money goes in or out of your account, whether it's a transfer you've initiated or a pre-authorized payment, you'll get a notification.
Transaction categories. Every transaction is assigned a category like "Bars & Restaurants" or "Travel & Holidays" to keep track of your spending that way. It's just another benefit of having a banking tool built by coders, rather than a piece of technology built by bankers.
PIN resets. Resetting your PIN at any time is as simple as logging into the app and changing it. No calling N26, no trips to the ATM, etc etc. 30 seconds and it's done.
Locking your card. Just like resetting your PIN, locking your card to make it unusable for a period of time is as simple as logging in and pressing the button. Unlocking it is just as easy.
Payments abroad, online payments and cash withdrawals. For your security, you can toggle these on and off at any time.
Spending and withdrawal limits. Another security feature that you can choose and change in the app at any time.
#3 How To Save Money On ATM Withdrawals (Upgrade!)
Just like we said with foreign transactions, your current bank probably charges you an assortment of fees when you withdraw cash from an ATM abroad:
The 1.5% – 2.5% foreign currency exchange fee that your bank charges.
The additional ATM withdrawal fee of £2-5 that your bank charges.
The 20% – 24% annualized cash advance fee if you withdraw using a credit card, which averages to about 2% out of your pocket if you pay your statement every 30 days.
The £2-5 withdrawal fee that ATMs charge.
When that's all said and done, you end up paying 5%+ just to withdraw your cash! Put another way, everything is 5% more expensive than you think it is. That doesn't sound like a huge difference, but if you're on that same trip and are withdrawing £1000-2000 per month, that's an extra £50-100 you didn't account for, or £600-1200 per year.
Imagine that – £1200/year just in banking fees!
So what's the solution?
Free Worldwide ATM Withdrawals With N26
Every cash withdrawal you make with your N26 Black card will be processed at the midmarket exchange rate, which is the up-to-the-second exchange rate that banks use when sending money back and forth across borders. In other words, it's the most accurate – and also the most favourable – exchange rate you'll get anywhere in the world. You'll get it at any ATM that accepts MasterCard cards, which is just about all of them.
Note that I mention N26 Black here, since this is an upgrade feature that requires N26 Black or Metal. If you don't upgrade to N26 Black or Metal, you'll just need to pay a 1.7% fee on ATM withdrawals outside of the UK.
This alone has saved me a crazy amount of money. As I described above, before N26 I had been paying about 5% per transaction when using any of my other debit or credit cards, which added up to nearly £100/month for me.
It took me years to realize how much I was paying in ATM and currency exchange fees, but now that I see it, I'm ashamed that I didn't make the switch earlier.
#4 How Much Does N26 Cost?
N26 is completely free!
You can upgrade to N26 Black (£4.90/month) or N26 Metal (£14.90/month) if you want, but we highly recommend starting with their free account and upgrading only if you feel the need later on.
#5 How To Sign Up For N26
With zero-fee foreign transactions, the incredibly powerful app, and zero-fee cash withdrawals (with N26 Black), I really couldn't be happier as an N26 user. It's made banking so much easier and cheaper for me, and is saving me a lot of money every single month.
If you're taking at least one trip this year, I highly recommend opening your free N26 account today.