N26 MoneyBeam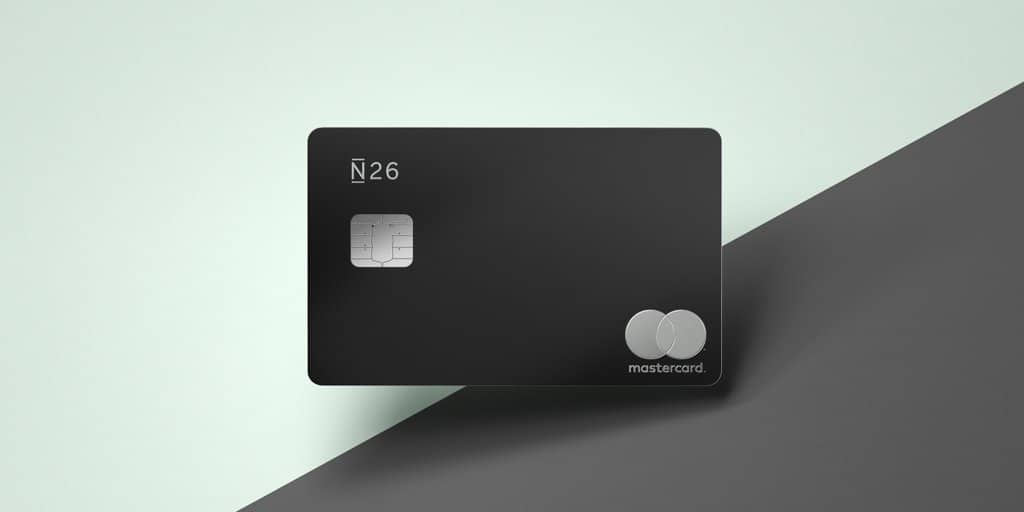 An N26 MoneyBeam is more than just a bank transfer: it's a bank transfer made simple. MoneyBeam allows you to send money to friends, family and colleagues with just their email or phone number–no messy bank details required.
It's features like MoneyBeam that make N26 such a popular online bank, and it's just one of the reasons we recommend them so highly. Their commitment to innovation and wowing their customers is a big part of what makes N26 the best bank for most people.
What Is N26?
Put simply, N26 is the best online bank for most people.
N26 offers a host of great features, including:
Free worldwide ATM withdrawals: Wherever you are in the world, N26 Black and N26 Metal members can withdraw from any ATM at the inter-bank exchange rate with zero fees, as if you're still at home.
Free international money transfers: Send an unlimited number of money transfers to friends, colleagues, suppliers, customers–all for free.
An extremely powerful app: Toggle online payments and spending limits, reset your PIN, pay with Apple Pay and Google Pay, receive real-time transaction notifications, and a lot more–all in the N26 app.
N26 Black, N26's premium account, and N26 Metal, its super-premium account, also come with an exceptional travel & medical insurance plan, which includes:
Medical expenses up to an unlimited amount.
Travel cancellation insurance up to €5,000 per trip.
Flight and luggage delay insurance up to €400.
Stolen cash insurance up to €500.
Stolen mobile phone insurance up to €300.
Extended warranty on purchases up to €500.
There's a lot more to the N26 insurance policy than that–including why we recommend combining N26 with SafetyWing for the ultimate travel & medical insurance combination–but this gives you a good idea of what N26 is all about.
Now that you know the basics of N26, let's dive deeper into focus of this post: MoneyBeam.
What Is N26 MoneyBeam?
A MoneyBeam is more than just N26's fancy term for a bank transfer. The magic of MoneyBeam stems from the fact that you don't need to know the recipient's bank details to send it. All you need is their phone number or email address and you're all set.
Sending a MoneyBeam is free to send and receive, and if the recipient is already an N26 user, the MoneyBeam will be deposited into their account immediately. If not, they'll receive either a text message or an email requesting their bank details.
Once the recipient has entered their bank details, they'll receive the transfer within 2 business days. If they don't collect the MoneyBeam within 7 days, it will be returned to you.
You can send up to €1,000 to other N26 users and up to €100 to non-N26 users within 24 hours. If you need to send more than that, you'll send a regular bank transfer instead, which is still free but doesn't arrive instantly.
Here are some fun statistics N26 pulled from its MoneyBeam data:
How To Send A MoneyBeam
Log in to the N26 app.
Tap the "+" symbol in the bottom-right, and then MoneyBeam.
Choose a contact from your list. Fellow N26 users are identified with a blue dot.
Enter the amount you wish to send and a short description ("pizza" works well).
Enter with your Confirmation PIN and the push notification you receive.
In Summary
N26's MoneyBeam feature–just like the travel & medical insurance that comes with N26 Black and N26 Metal–is a testament to their commitment to making banking better. Even when it comes to bank transfers, they're thinking outside-the-box to see how they can make the status quo faster, cheaper and more convenient.
It's just one of the reasons we believe N26 is the best bank for most people.
For exclusive access to all of our recommended financial products for frequent travelers and digital nomads, join our email list at the bottom of this post. We don't send any spam–just relevant, impactful information to make your financial life on the road easier and better.
---
---