Why N26 Promo Codes No Longer Work (Mar 2022)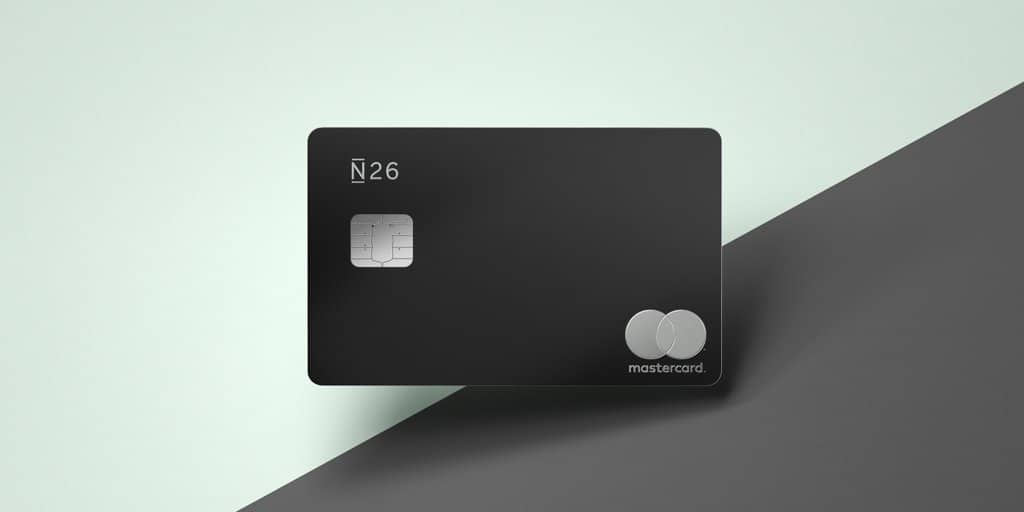 N26 Promo Codes
In late 2018, N26 changed their referral policy, and new signups no longer receive a bonus for signing up with an N26 invite code.
In other words, if you're searching online for an N26 promo code, you're wasting your time.
I could give you my N26 referral code, but it won't benefit you in any way.
Instead, your best move is to stop wasting your time and just sign up for N26 directly.
It only takes 8 minutes to sign up and get verified.

Changes To The N26 Referral Program
| | | |
| --- | --- | --- |
| | Before 2018 | 2019 & Beyond |
| Maximum reward | Up to 10 friends max (€150) | Up to 100 friends (€1,500) |
| Days before receives your reward payment for inviting a friend | 2-3 days | Up to 60 days |
| Invited friend receives bonus | Yes | No |
By the way: if you're looking for ways to seriously amplify your wealth, you'll probably like learning how I regularly make 10% daily returns. That's all here.

Note: It's not for the faint of heart!
What Is N26?
N26 is an online-only bank designed for digital nomads, frequent travelers and anyone else who appreciates simplicity, ease of use and good design from their bank.
My N26 account saves me thousands of Euros every year thanks to free ATM withdrawals worldwide, the best exchange rates on the planet (due to their partnership with TransferWise) and a remarkable travel insurance plan—all of which is included with the card.
It's why I wrote a 3,000-word N26 bank review last year detailing my experience. It covers all of their products in-depth, including N26 You, N26 Metal, CASH26, INVEST26 and more.
Related: Looking for the best travel insurance for digital nomads? It's right here.
That review also teaches you when it makes sense to upgrade to N26 You, and how to make the most of all the perks—perks like flight delay insurance, mobile phone insurance and travel cancelation insurance—that come with it.
And did I mention nearly all of these perks, plus plenty more, come absolutely free?
Sign up for N26 here—no promo code required.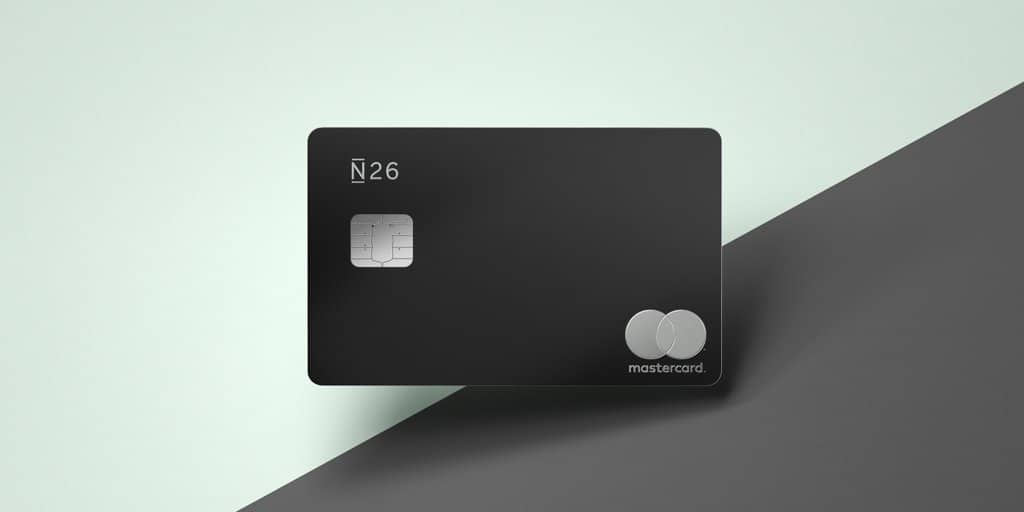 FAQs About N26's Referral Program
How can I invite friends using my N26 promo code?
If you're an existing N26 customer, inviting friends to N26 is super simple:
Log into the N26 app, click on the person icon in the top left, and click on Add Friends (iOS) or Invite Your Friends (Android).
Click Tell A Friend and share your code through the medium of your choice (ex. Messenger, email, WhatsApp, etc.)
Keep in mind that you'll only receive your €15 reward when your friend completes a transaction worth at least €15, not as soon as they sign up for N26.
And remember that only you get a reward for inviting your friends—they don't get any value out of signing up with your promo code.
How many friends can I refer to N26 with my N26 promo code?
Before the policy changes in late 2018, N26 would only pay a referral bonus for the first 10 friends you referred (capping your earnings at €150). But now, you'll be paid €15 for the first 100 friends you refer to N26. That means you can earn up to €1,500 referring friends (but no more).
How long does it take to get paid for referring my friends to N26?
It can take up to 60 days for you to get paid for referring a friend to N26. It used to take just 2-3 days.
Does the friend I invite to N26 receive a reward as well?
No! This is unfortunate news for your friend, since only the person doing the inviting receives a €15 reward. This means that if you're signing up for N26 yourself right now, you're wasting your time searching for an N26 invite code online.
Benefits Of N26
Free ATM withdrawals worldwide. No matter where you are in the world, N26 will never charge you any fee for withdrawing cash from an ATM. If you're on N26's free plan, you'll pay a 1.7% currency conversion fee on top of the interbank rate, which is better than what nearly any other consumer bank provides.
Real-time transaction notifications. Whenever money goes in or out of your account, whether it's a transfer you've initiated or a pre-authorized payment, you'll get a notification.
Transaction categories. Every transaction is assigned a category like "Bars & Restaurants" or "Travel & Holidays" to keep track of your spending that way. Just another benefit of having a banking tool built by coders, rather than a piece of technology built by bankers.
PIN resets. Resetting your PIN at any time is as simple as logging into the app and changing it. No calling N26, no trips to the ATM, etc etc. 30 seconds and it's done.
Locking your card. Just like resetting your PIN, locking your card to make it unusable for a period of time is as simple as logging in and pressing the button. Unlocking it is just as easy.
Payments abroad, online payments and cash withdrawals. For your security, you can toggle these on and off at any time.
Spending and withdrawal limits. Another security feature that you can choose and change in the app at any time.
#6 Comparing N26, N26 You and N26 Metal
| | | | |
| --- | --- | --- | --- |
| | N26 Standard | N26 You | N26 Metal |
| Monthly Fee | €0 | €9.90 | €16.90 |
| Free ATM Withdrawals In Euros | ✔ | ✔ | ✔ |
| 0% Foreign Payments Fee In Any Currency | ✔ | ✔ | ✔ |
| Worldwide ATM Withdrawal Fees | 1.7% | 0% | 0% |
| Travel Insurance | | ✔ | ✔ |
| Extended Warranty | | ✔ | ✔ |
| Cash Protection | | ✔ | ✔ |
| Mobile Phone Theft Insurance | | ✔ | ✔ |
| Access to MasterCard World Elite Benefits | | ✔ | ✔ |
| Dedicated Customer Support | | | ✔ |
| Partner Offerings | | | ✔ |
| Tungsten Card | | | ✔ |
Note: N26 also offers N26 Business, an account designed for freelancers and small business owners.
N26 You
When N26 You was first launched, you could use an N26 promo code to sign up.
Now, though, anyone can upgrade to N26 You by simply signing up for N26 and upgrading in the app. It just takes a couple of taps and your card will be in your mailbox in a couple of days.
Benefits Of N26 You:
Medical expenses up to an unlimited amount if you have a medical emergency while abroad (No deductible).
Expenses you incur due to a flight delay of 4 hours or longer, up to a maximum of €400 (No deductible).
Expenses you incur if your luggage arrives more than 6 hours late, up to a maximum of €400 (No deductible).
Reimbursement for a stolen mobile phone that was purchased with your N26 You account, up to a maximum of €300 (€50 deductible).
Reimbursement for stolen cash if you get mugged up to 4 hours after withdrawing with your N26 You card, up to a maximum of €500 (No deductible).
Extended warranty of up to one additional year on items purchased directly with your card and all payment methods associated with your card, such as a linked PayPal account, up to a maximum of €500 (€50 deductible).
Travel cancellation insurance on every trip before the trip commences, up to a maximum of €5,000 per trip (10-20% deductible).
Car rental insurance and public transportation accident insurance.
(Note: If you're looking for an even more comprehensive insurance plan, we recommend the $37/month subscription from SafetyWing.)
N26 You currently costs €9.90/month.
N26 Metal
Just like N26 You, it used to be that the only way to access N26 Metal was to be referred by a friend.
But that's no longer true. (I address this in my 2,000-word N26 Metal review.)
Anyone can get N26 Metal by signing up for N26 and upgrading in the app. Your card will arrive within a few days.
What Does The N26 Metal Card Look Like?
The N26 Metal card is made of tungsten, a rare, heavy metal that gives the card some serious oomph. The MasterCard logo is engraved on the front of the card, giving it a sense of depth, while the cardholder's name has been moved to the back of the card, keeping the front minimal and clean.
N26 Metal comes in three colors: Charcoal Black, Rose Quartz and Slate Grey.
Here's a video introducing the N26 Metal card:
Benefits Of N26 Metal
N26 Metal includes all of the benefits of N26 You listed above, plus dedicated (priority) customer support and, of course, the metal card itself.
N26 Metal also comes with a growing number of exclusive partner offers and benefits, which rival the benefits of much more expensive premium credit cards like the American Express Platinum. These benefits include:
N26 Metal currently costs €16.90/month.
Upgrading From N26 You To N26 Metal
Upgrading from N26 You to N26 Metal is dead simple: in the N26 app, swipe right until you reach the Upgrade tab. Your new N26 Metal card will take 5-10 business days to arrive.
If you made purchases and travel arrangements using your N26 You card, those will still be insured under N26 Metal, of course. N26 stops charging you N26 You fees as soon as you upgrade to N26 Metal to ensure you never pay more than one monthly fee.
These are the screens you'll see when you go to upgrade to N26 Metal:
The minimum membership for N26 Metal is one year, and your contract automatically renews if you do not cancel your membership at least 4 weeks before the contract expires.
How To Cancel Your N26 Metal Membership
Canceling your N26 Metal membership is as easy as signing up: in the app, just go to My Account -> N26 Metal -> Cancel. Keep in mind that you should cancel at least 4 weeks before the end of the billing period to ensure you aren't charged for any additional time with N26 Metal.
How To Sign Up For N26
With N26's impressive insurance policy, fee-free foreign cash withdrawals, and the app's ease of use, I really couldn't be happier as a member of N26 You. It's made banking a lot easier and cheaper for me, and solved many of the messy problems I had before, mainly expensive and vague travel/medical insurance policies plus spending nearly $100/month in subtle ATM and currency exchange fees.
To sign up, you just need to provide standard personal information (name, date of birth, etc.), a valid ID or passport, and an address within one of N26's supported European countries. As I write this, the list includes Germany, Austria, Ireland, France, Spain, Italy, Netherlands, Belgium, Portugal, Finland, Lithuania, Latvia, Luxemburg, Slovenia, Estonia, Greece and Slovakia.
Once you've signed up, verified your ID in the app and paired your smartphone, they'll send you your free MasterCard in the mail. Mine took just 2 days to arrive, and it comes in a pretty sleek package. Comment below if you have questions about N26 and I'll do what I can to answer them, or you can also reach N26's Support team via their app or website.

FAQs About N26
Can I use N26 if I'm not a European citizen?
As you can see here, you can open an N26 account from any of the following countries: Germany, Austria, Switzerland, Ireland, France, Spain, Italy, the Netherlands, Belgium, Portugal, Finland, Luxembourg, Slovenia, Estonia, Greece, Slovakia, Poland, Sweden, Denmark, Norway, Liechtenstein, Iceland, and the United States.
For example, I'm Canadian, but I signed up for N26 as soon as I moved to Berlin.
If you live in one of the countries above AND are a citizen of one of the 164 countries below, you can sign up for N26:
Is TransferWise Safe To Use?
YES. Millions of people, including myself, use TransferWise (the currency conversion platform that N26 has partnered with) to send money to international friends or businesses every month. They're a completely reputable money transfer service, and unlike other banks, you receive regular updates on the status of your transfer as it's being sent. Due to their unique approach to currency conversions, you pay about 8x less in fees than you would by sending money through a traditional bank. There have been zero reported cases of TransferWise fraud. Based in London, we reviewed TransferWise here.
---
---