N26 Slovakia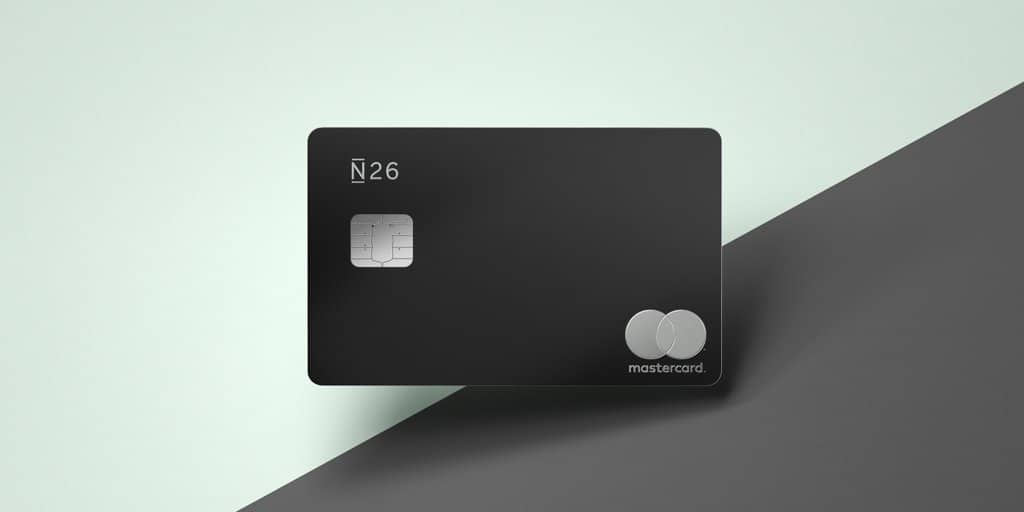 V minulom roku som napísal najkomplexnejší prehľad N26 banky na internete, ktorý odvtedy čítal desiatky tisíc cestujúcich, digitálnych kočovníkov a nadšencov online bankovníctva z každého kúta sveta.
Napriek tomu, že je to celkom obsiahle, mám veľa slovenských čitateľov, ktorí ma pýtajú konkrétne otázky, ako používať N26.
Takže tu chcem objasniť niekoľko nedorozumení pre všetkých slovenských používateľov, ktorí sa pripoja k N26, a tiež preukázať, prečo je N26 pre vás pravdepodobne lepšou bankou ako ktorákoľvek iná slovenská banka a tiež prečo je N26 lepšou voľbou ako iné online banky ako Revolut, Monzo, Curve a Simple.
Čo je N26?
N26 je online banka určená pre digitálnych kočovníkov, častých cestujúcich a každého, kto oceňuje jednoduchosť, skvelý dizajn a najnižšie možné poplatky od svojej banky.
Napríklad, môj účet N26 mi každoročne ušetrí tisíce eur z bezplatných celosvetových výberov z bankomatu, najlepších výmenných kurzov na planéte (vďaka ich partnerstvu s TransferWise) a pozoruhodného plánu cestovného poistenia – všetko je súčasťou mojej karty ,
Práve preto som v minulom roku napísal bankový prehľad N26 o dĺžke 3000 slov. Táto recenzia pokrýva všetky svoje produkty v hĺbke vrátane N26 Black, N26 Metal, CASH26, INVEST26 a ďalšie.
Taktiež vám ukáže presný čas, kedy má zmysel upgradovať na N26 Black a ako maximálne využiť všetky výhody, ako je poistenie letu, poistenie pre mobilné telefóny a poistenie pre prípad zrušenia cesty, ktoré prichádzajú s ním.
A spomenul som takmer všetky tieto výhody, plus oveľa viac, príde úplne zadarmo?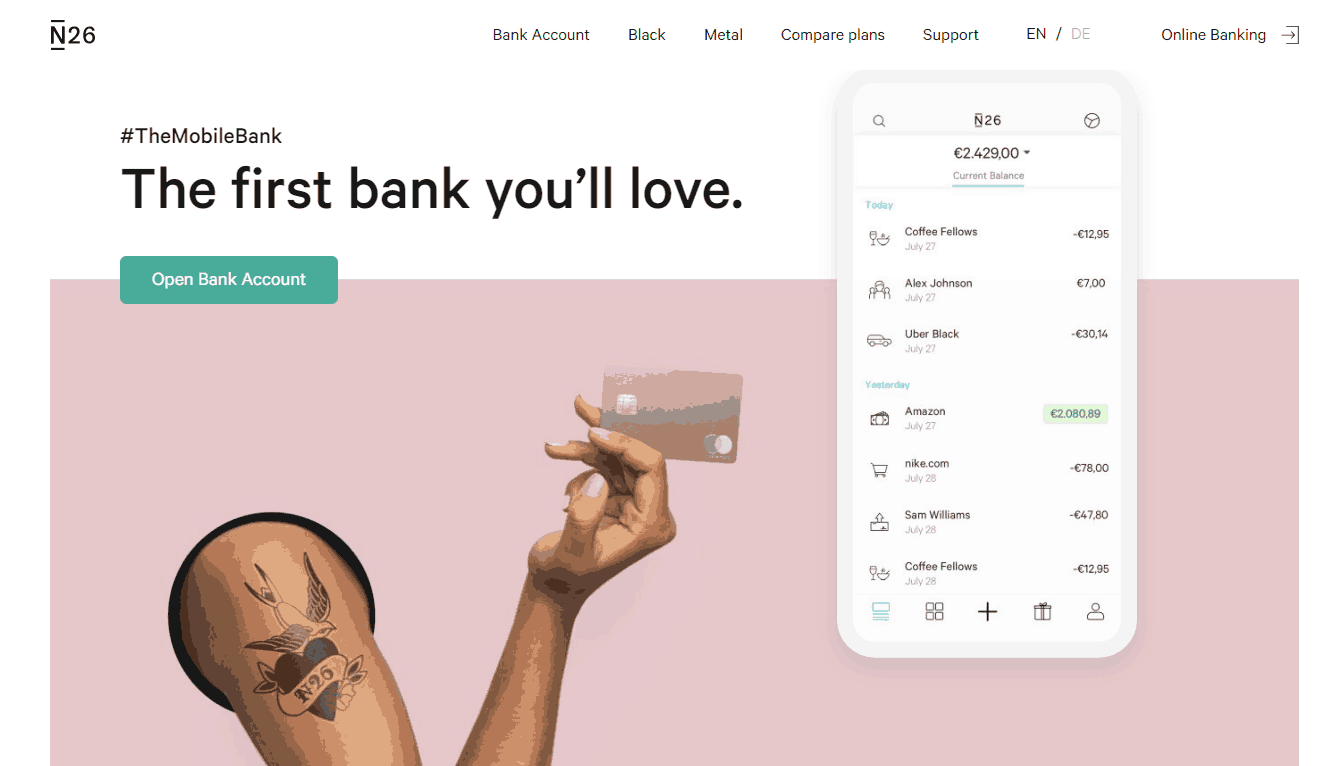 Výhody N26

Voľný výber ATM po celom svete. Bez ohľadu na to, kde ste vo svete, N26 vám nikdy neúčtuje žiadny poplatok za výber hotovosti z bankomatu (na rozdiel od väčšiny bánk, ktoré účtujú 2 – 10 USD za zahraničný výber bankomatu). Ak máte vo svojom bezplatnom pláne N26, zaplatíte 1,7% poplatok za konverziu meny nad strednou trhovou úrokovou sadzbou, čo je lepšie ako to, čo poskytuje takmer každá iná spotrebiteľská banka.
Oznámenia o transakciách v reálnom čase. Vždy, keď sa peniaze dostanú z vášho účtu, či už ide o prevod, ktorý ste iniciovali, alebo o predbežne schválenú platbu, dostanete upozornenie.
Kategórie transakcií. Každej transakcii je priradená kategória ako "Bary & Restaurants" alebo "Travel & Holidays", takže môžete ľahko sledovať vaše výdavky.
Kód PIN sa resetuje. Obnovenie kódu PIN kedykoľvek je jednoduché ako prihlásenie do aplikácie a jej zmena. Žiadne volanie N26, žiadne výlety do bankomatu, atď. Atď. 30 sekúnd a je to hotovo.
Zamknutie karty. Rovnako ako resetovanie kódu PIN, zablokovanie karty (aby sa stalo nepoužiteľné po určitý čas) je jednoduché ako prihlásenie a stlačenie tlačidla. Odblokovanie je rovnako jednoduché.
Platby v zahraničí, on-line platby a výbery z hotovosti. Pre vašu bezpečnosť môžete kedykoľvek zapnúť a vypnúť.
Obmedzenia výdavkov a stiahnutia. Ďalšia funkcia zabezpečenia, ktorú si môžete kedykoľvek vybrať a zmeniť v aplikácii.
Je N26 k dispozícii na Slovensku?

Áno! Ako vidíte tu, môžete otvoriť účet N26 z ktorejkoľvek z nasledujúcich krajín: Nemecko, Rakúsko, Írsko, Francúzsko, Španielsko, Taliansko, Holandsko, Belgicko, Portugalsko, Fínsko, Luxembursko, Veľká Británia, Poľsko, Švédsko, Dánsko a Nórsko.

As you can see here, you can open an N26 account from any of the following countries: Germany, Austria, Switzerland, Ireland, France, Spain, Italy, the Netherlands, Belgium, Portugal, Finland, Luxembourg, Slovenia, Estonia, Greece, Slovakia, Poland, Sweden, Denmark, Norway, Liechtenstein, Iceland, and the United States.

For example, I'm Canadian, but I signed up for N26 as soon as I moved to Berlin.

If you live in one of the countries above AND are a citizen of one of the 164 countries below, you can sign up for N26:


Môžem zadarmo vyberať peniaze kartou N26, keď som na Slovensku?

Áno! Ako preukazujem v mojej pôvodnej revízii banky N26, získate bezplatné voľné bankomaty na celom svete s kartou N26 Black, ktorá zahŕňa bankomaty na Slovensku. Ak nemáte N26 čierne a máte na voľnom pláne N26, zaplatíte 1,7% poplatok z celkovej sumy čerpania.

Aby som vám ukázal, čo mám na mysli, je tu screenshot, ktorý zobrazuje nedávne stiahnutie 7,220 thajských bahtov, ktoré som vyrobil z bankomatu v Bangkoku, popri reálnom kurze z xe.com. Pamätajte si: kedykoľvek vyberiete hotovosť alebo uskutočníte transakciu v cudzej mene s N26, platíte strednú trhovú sadzbu a nie peniaze viac.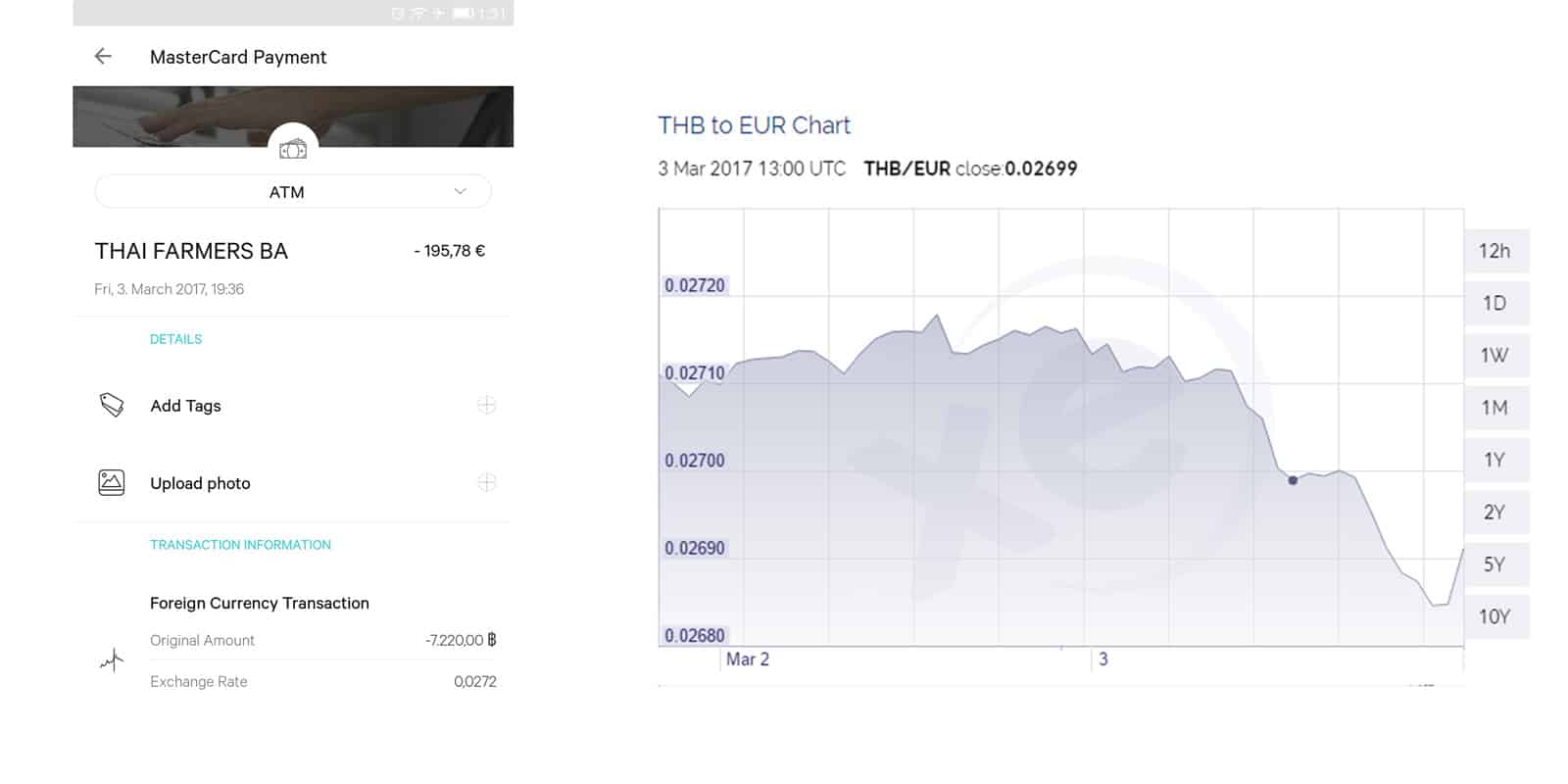 Môžem stále používať poistenie, ktoré je súčasťou karty N26 Black, aj keď žijem na Slovensku?
Áno! Žijete na Slovensku, nemusíte mať menej nárok na poistenie, ktoré je dodávané s kartou N26 Black. Tu je len niekoľko príkladov toho, čo bude pokrývať poistná zmluva na vašej čiernej karte N26:
Lekárske výdavky až do neobmedzenej výšky, ak máte zdravotnú pohotovosť v zahraničí (nie je odpočítateľná).
Náklady na núdzové zuby až do maximálnej výšky 250 EUR (žiadne odpočítateľné).
Výdavky, ktoré vzniknú v dôsledku letu 4 hodín alebo dlhšie, až do maximálnej výšky 400 EUR (žiadne odpočítateľné).
Výdavky, ktoré vzniknú v dôsledku letu 4 hodín alebo dlhšie, až do maximálnej výšky 400 EUR (žiadne odpočítateľné).
Úhrada za odcudzený mobilný telefón, ktorý bol zakúpený s vaším účtom N26 Black, maximálne do výšky 300 EUR (50 EUR odpočítateľných).
Úhrada za odcudzenú hotovosť, ak sa dostanete až 4 hodiny po výbere hotovosti z bankomatu s čiernou kartou N26, maximálne do výšky 500 EUR (žiadna možnosť odpočítania).
Rozšírená záruka až o jeden ďalší rok na položky zakúpené priamo s kartou N26 Black a všetky spôsoby platby spojené s vašou kartou, ako napríklad prepojený účet PayPal, maximálne do výšky 500 EUR (50 EUR odpočítateľná suma).
Cestovné storno poistenie pri každej jazde pred začiatkom cesty, maximálne do výšky 5 000 € za cestu (10-20% odpočítateľné).
What insurance comes with N26 You and N26 Metal?
N26 You and N26 Metal comes with an impressive travel and medical insurance plan to keep you safe and secure on the road. It's not quite as comprehensive as the SafetyWing insurance plan, which we highly recommend combining with your N26 membership, but it does cover a lot:
Medical expenses up to an unlimited amount if you have a medical emergency while abroad (No deductible).
Emergency dental expenses up to a maximum of €250 (No deductible).
Expenses you incur due to a flight delay of 4 hours or longer, up to a maximum of €400 (No deductible).
Expenses you incur if your luggage arrives more than 6 hours late, up to a maximum of €400 (No deductible).
Reimbursement for a stolen mobile phone that was purchased with your N26 Black account, up to a maximum of €300 (€50 deductible).
Reimbursement for stolen cash if you get mugged up to 4 hours after withdrawing cash from an ATM with your N26 Black card, up to a maximum of €500 (No deductible).
Extended warranty of up to one additional year on items purchased directly with your N26 Black card and all payment methods associated with your card, such as a linked PayPal account, up to a maximum of €500 (€50 deductible).
Travel cancellation insurance on every trip before the trip commences, up to a maximum of €5,000 per trip (10-20% deductible).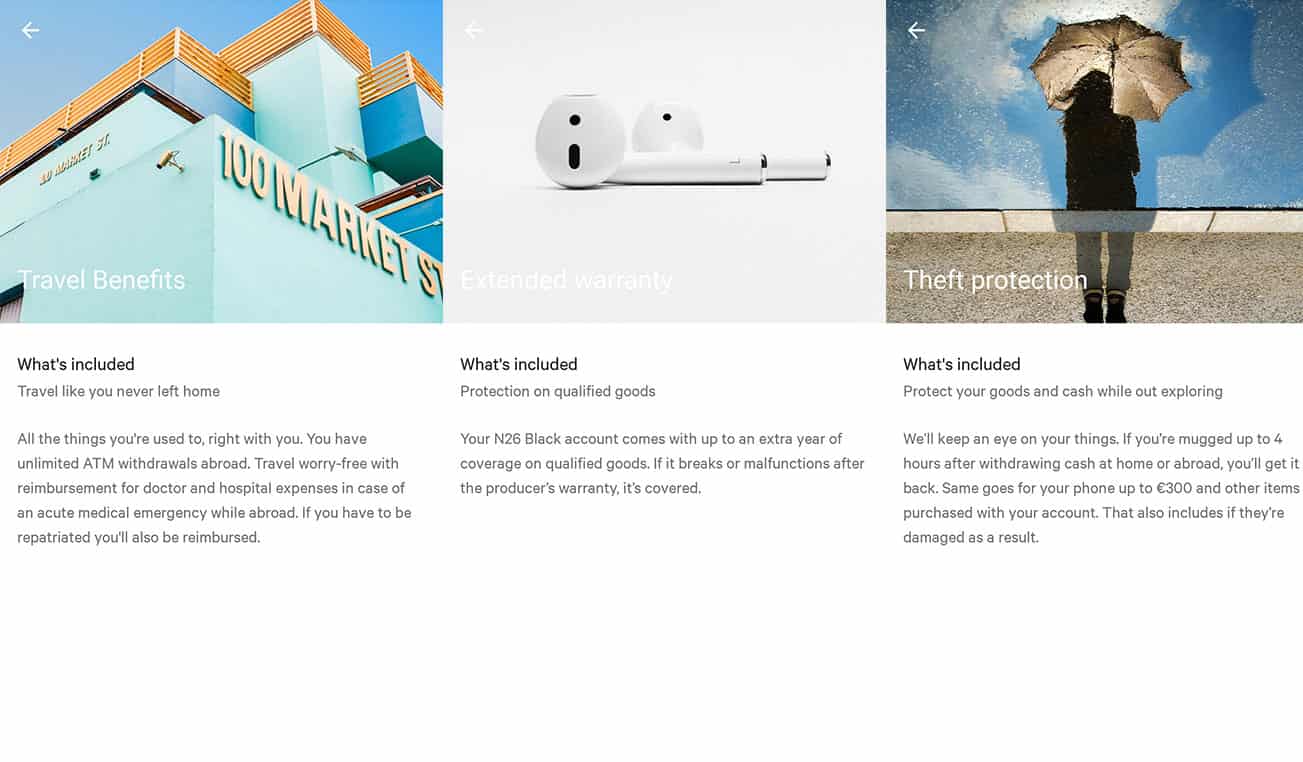 How much does N26 cost?
N26's fee structure is eight pages long and pretty dense, so here's the important stuff:
N26 Black costs €9.90/month, while N26 Metal costs €16.90/month.
Withdrawing foreign currency (any currency but Euros) anywhere in the world: Free for N26 Black and N26 Metal members, or 1.7% for N26 users on the free plan.
N26 Metal
N26 Metal includes all of the benefits of N26 Black listed above, plus dedicated (priority) customer support and, of course, the metal card itself. I recently wrote a 2,000-word N26 Metal review that goes deep into N26's super-premium card.
N26 Metal also comes with a growing number of exclusive partner offers and benefits, which rival the benefits of much more expensive premium credit cards like the American Express Platinum. These benefits include:
N26 Metal currently costs €16.90/month.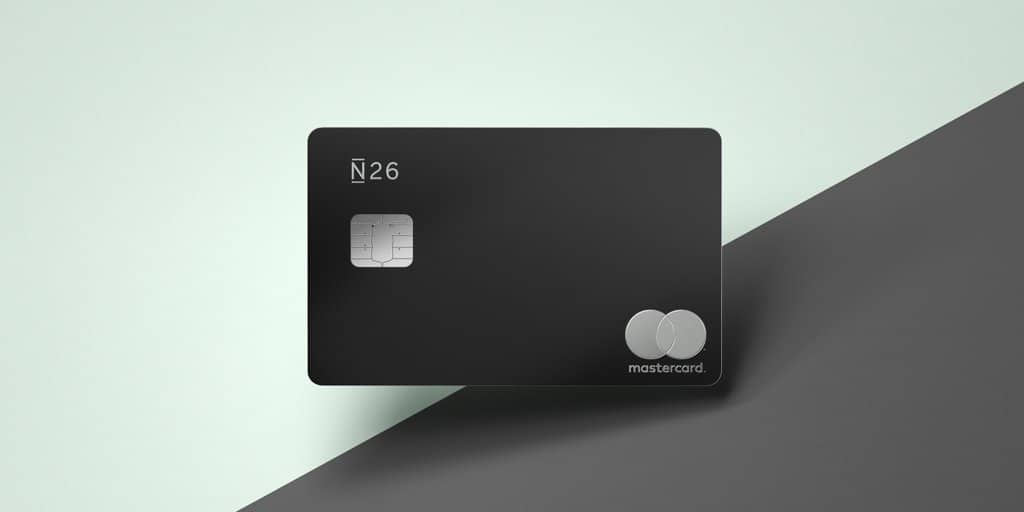 How To Sign Up For N26
With its impressive insurance policy, fee-free foreign cash withdrawals, and the app's ease of use, I really couldn't be happier as a member of N26 You.
It's made banking a lot easier and cheaper for me, and has solved a lot of the messy problems I had before (ie. expensive and vague travel/medical insurance policies, plus spending nearly $100/month on hidden ATM and currency exchange fees).
And you don't even need an N26 promo code to get started (Spoiler: N26 promo codes have gone extinct).
To sign up, you just need to provide standard personal information (name, date of birth, etc.) and a valid ID or passport.
Once you've signed up, verified your ID in the app and paired your smartphone (it takes 8 minutes total), they'll send you your free MasterCard in the mail. Mine took just 2 days to arrive, and it comes in a pretty sleek package.
Comment below if you have questions about N26 and I'll do what I can to answer them, or you can also reach N26's support team via their app or website.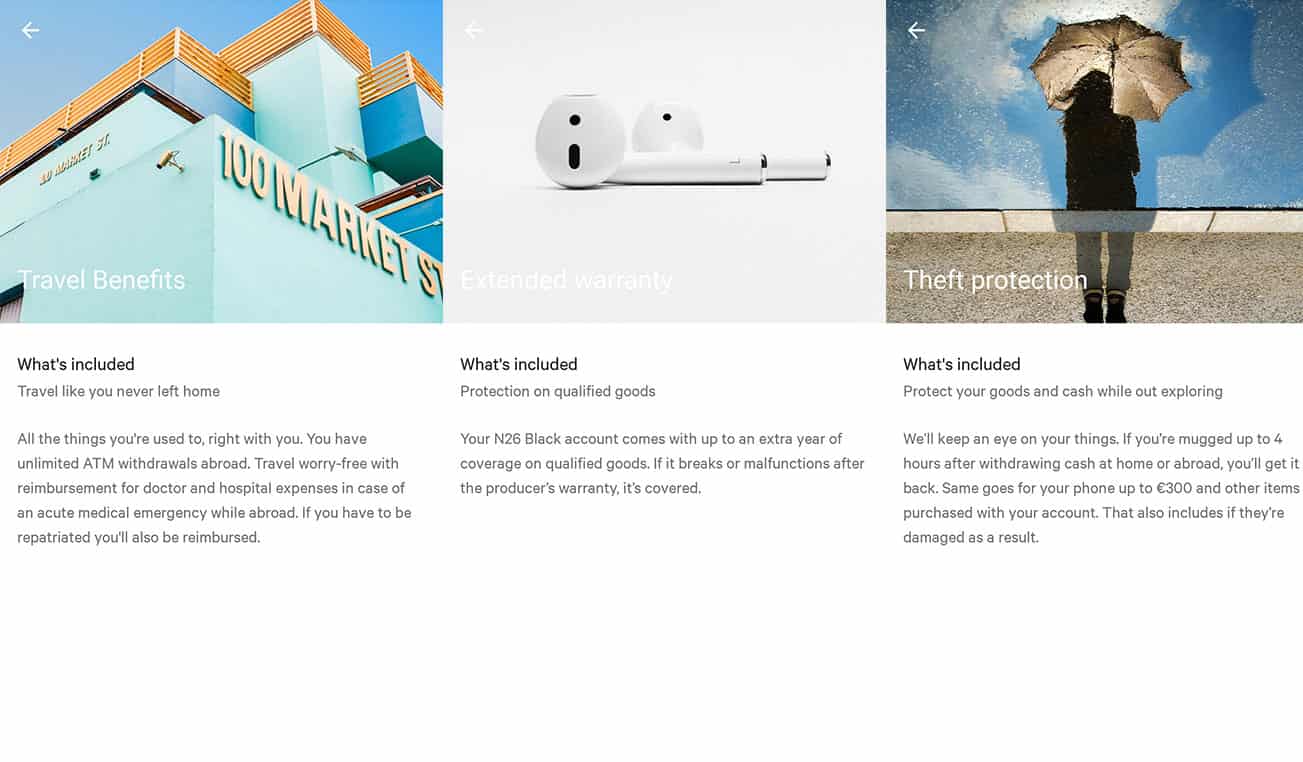 Koľko stojí N26 na Slovensku?

Štruktúra poplatkov N26 je dlhá osem strán a je dosť hustá, takže tu je dôležitá vec:
N26 Black stojí 9,90 EUR / mesiac, zatiaľ čo N26 Metal stojí 16,90 EUR / mesiac.
Stiahnutie cudzej meny (akejkoľvek mene, ale eur) kdekoľvek na svete: Voľný pre N26 Black a N26 Metal členov, alebo 1,7% pre užívateľov N26 na voľnom pláne.
N26 Metal
N26 Metal zahŕňa všetky výhody N26 Black uvedené vyššie, plus vyhradenú (prioritnú) zákaznícku podporu a samozrejme samotnú kovovú kartu. Nedávno som napísal 2 000-slovo N26 Metal recenzia, ktorá ide hlboko do super-premium karty N26.
N26 Metal tiež prichádza s rastúcim počtom exkluzívnych partnerských ponúk a výhod, ktoré súperia s výhodami oveľa drahších kreditných kariet typu American Express Platinum. Tieto výhody zahŕňajú
:
N26 Metal momentálne stojí 16,90 EUR mesačne.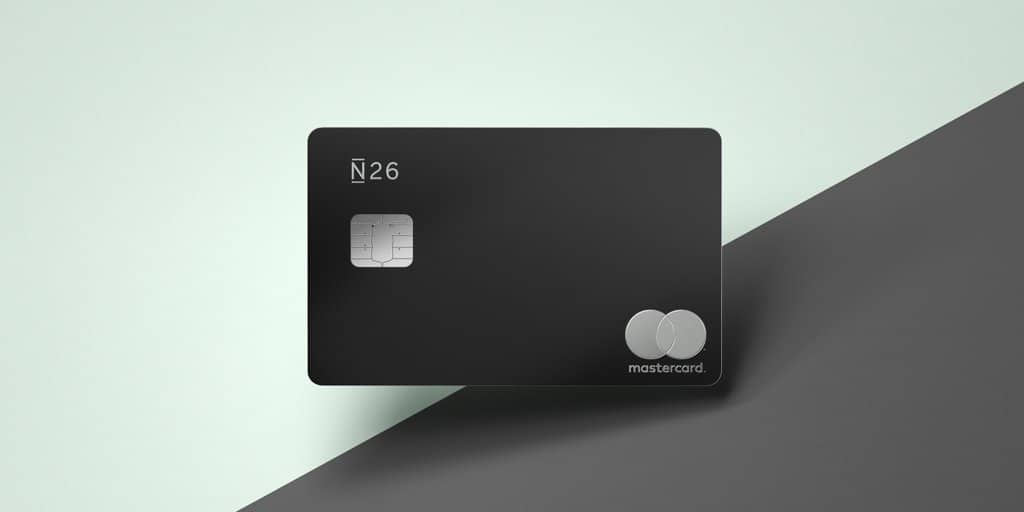 Ako sa slovenskí užívatelia môžu zaregistrovať na N26
Vďaka svojej pôsobivej poisťovacej politike, bezodplatnému výberu zahraničnej hotovosti a jednoduchému použitiu aplikácie som nemohol byť šťastnejší ako člen N26 Black.
Je to pre mňa oveľa jednoduchšie a lacnejšie bankovníctvo a vyriešil som veľa nepríjemných problémov, ktoré som mal predtým (tj drahé a neurčité politiky cestovného / zdravotného poistenia a výdavky skoro 100 USD / mesiac na skryté bankomaty a poplatky za zmenu meny).
A vy už nepotrebujete promo kód N26, aby ste mohli začať (Spoiler: N26 promo kódy zanikli).
Ak sa chcete zaregistrovať, stačí poskytnúť štandardné osobné údaje (meno, dátum narodenia atď.) A platné identifikačné číslo alebo pas.
Po zaregistrovaní, overení vášho ID v aplikácii a spárovaní vášho smartfónu (trvá celkom 8 minút) vám pošle bezplatnú kartu MasterCard poštou. Moja trvala len 2 dni, kým príde, a príde v pekne elegantnom balení.
Nižšie uveďte, či máte otázky týkajúce sa modelu N26 a budem robiť čo môžem, aby som im mohol odpovedať, alebo môžete tiež získať pomocný tím N26 cez ich aplikáciu alebo webové stránky.
---
---