On The Shoulders Of Giants
Written and photographed by Samantha Nandez
I
t had been a long road. We'd been through Chicago, The Badlands, Yellowstone, Portland, The Redwood Forests, and San Francisco, but this – this is what I was looking forward to the most. Sequoia National Forest.
Entering the park, I was confused – 85 degrees with a hot and unforgiving sun and surrounded by dry desert life? How could giant sequoia be here? There weren't any traces of the legendary giants in sight, only the small winding road that led us to our campground some 5,000 ft above. We wove in and out of the canyon edges, ascending the mountains and driving deeper into the park, with each elevation marker bringing rapid and distinct changes in temperature and plant life. 2000…2500…3000… Cacti quickly turned to trees. Short dry brush became large leafy greens. Higher and higher we went until, finally, we drove into a cloud.
We couldn't see but 100 ft in any direction. As we slowly made our way deeper into the woods, I became lost in the beautiful world surrounding us. Silently the forest emerged, greeting us with a soft Hello before disappearing again as we continued on.
Deciding to set up camp before exploring, we made it to Lodgepole Campground, sitting above the sequoia tree's ideal elevation. We settled in among towering pines and large boulders. The air was crisp and fresh. The quiet of the campground was only interrupted by the rush of a nearby river. On this day in mid-May, there weren't many others.
The forest was ours.
We headed out for an adventure. The mists continued to engulf us, giving me the feeling of being in a fantasy world where elves would cross my path at any moment. We hiked down the trail-head, absorbing the area's overwhelming energy and peace.
Then the first one appeared. She was beautiful. The mist dissipated, but the skies remained cloudy as we walked among the ancient giants. Many times I stopped and rested my hands and my body against the trunks. They live and breathe just as I do. With thousands of years behind them, it's impossible not to wonder: If I could hear their whispers, what would they say?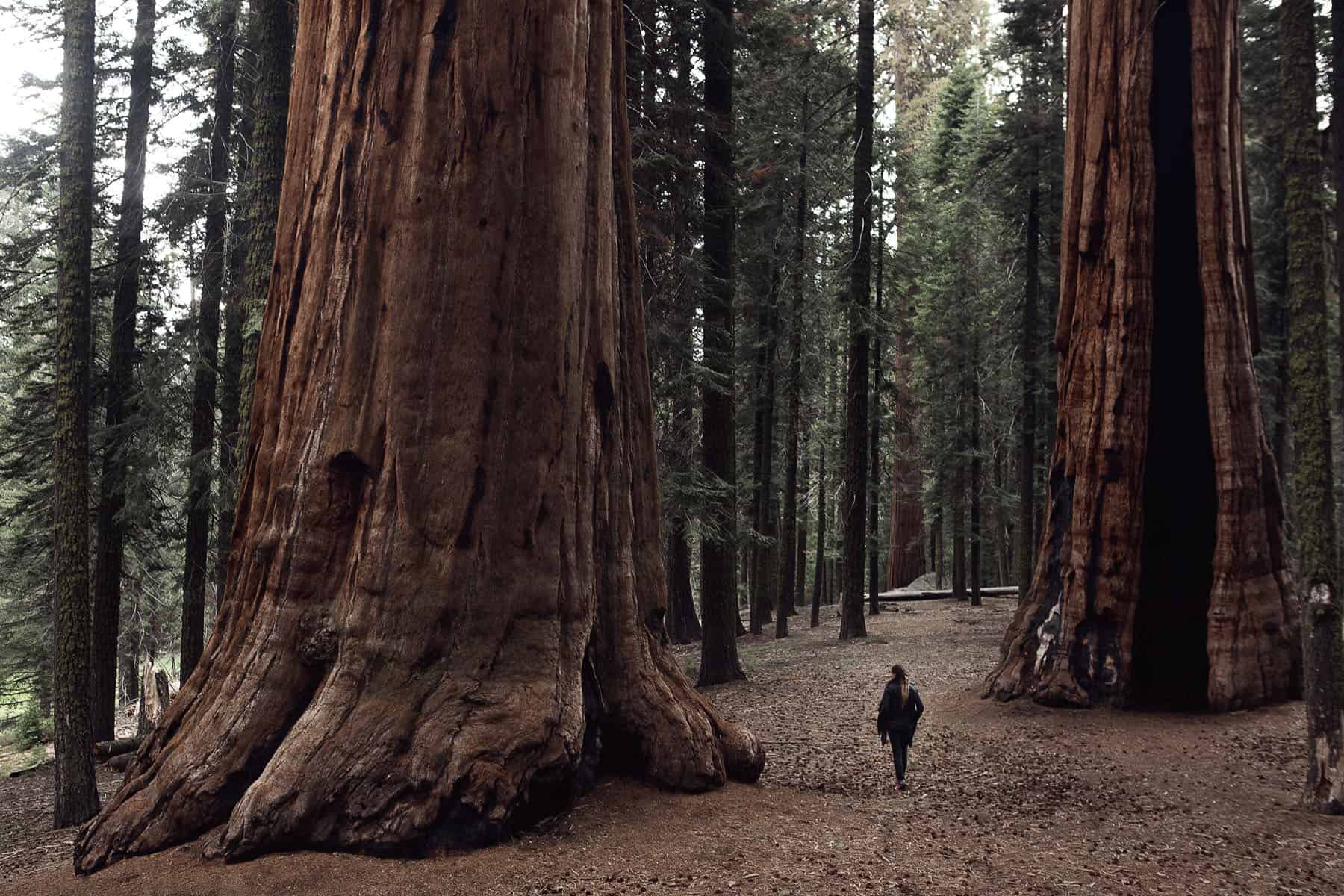 That night, after a warm campfire meal of soup and baked potatoes, I laid down upon a large boulder in a clearing next to our camp. As I listened to the rush of the river and thought over the whole trip, the clouds began to clear. The stars emerged – more stars than I'd seen in a long time – with the trees silhouetting against the sky and the full moon shining brighter than ever. For a moment I thought to grab my camera, but I decided against it.
This final moment was for me.
Also, since so many of you have been asking us for them, here's our full list of country-specific posts outlining how to ship anything from Amazon to any country in the world. Our 2-step method makes it as simple as humanly possible, and takes about 3 minutes total: Austria, Bahrain, China, Cyprus, Denmark, Finland, Hong Kong, Hungary, Indonesia, Israel, Kuwait, Japan, Malaysia, New Zealand, Norway, Oman, Philippines, Poland, Portugal, Qatar, Russia, Saudi Arabia, Singapore, South Africa, South Korea, Sweden, Switzerland, Taiwan, Thailand, Turkey, Asia as a whole, Europe as a whole and the United Arab Emirates.
While you're at it, international travelers should read our N26 review for the best way to get free ATM withdrawals the best rates on currency conversion - anywhere in the world.