Photography by Pete Rojwongsuriya (Web / Instagram)
Pete Rojwongsuriya is a UI/UX designer, entrepreneur, creator and a solo traveler. Born in Thailand, a country where backpacking culture was nonexistent, he strives to become independent of everything except himself. He has been traveling around the world for 2 years while running several businesses and personal projects on the road. He prefers camping and hiking in nature than traveling in cities but he is no stranger to partying in cities, sharing his awkward dance moves with other travellers. He founded BucketListly, a travel achievement community, Travelistly, a reddit for travel stories, and a UI/UX freelance business at The Pete Design. He also runs a travel blog, photography blog, and actively creates travel videos on Vimeo.
I'm Pete Rojwongsuriya, and this is How I Travel.
What do you love most about traveling?
The randomness of it all. People spend their entire lives trying to control everything around them and at the end, they wonder where their lives have gone. Without the stress that comes from trying to control the uncontrollable, I give 100% attention to the world and what it has to offer. Traveling allows me to experience the world as it should be through random interactions, random moments, random surprises, and random opportunities. The wide range of people I interact with on the road are some of the most interesting and most inspiring people I know, and I never would have met them if it wasn't for the randomness of traveling.
It's not the interactions with other creators alone that has made me a better creator, but the interactions with people from all walks of life. I understand people better as I strike random conversation with random people and listen to their stories. The things I have learned from my travel friends has expanded my worldview in a way that I could never have imagined 5 years ago. I grow exponentially as a person as I travel more and more.
How has travel changed you as a person?
Possibly due to my love of hiking, being exposed to nature, and knowing my place in the world, my tolerance has drastically increased. I no longer get stressed out or angry when something bad happens to me (like when my bag was stolen from me in Germany). The mountains have taught me to act swiftly and reasonably when bad things happen because it could mean life and death when you are in nature.
I no longer get mad when things don't go according to plan, like the time when I missed my connecting bus due to unexpected railroad construction in Germany, or when I got scammed at the pyramids in Egypt. I've learned to avoid acting irrationally and letting my anger cloud my judgement; I simply let it go and avoid making the same mistake in the future. This makes me happy, and that's all that counts.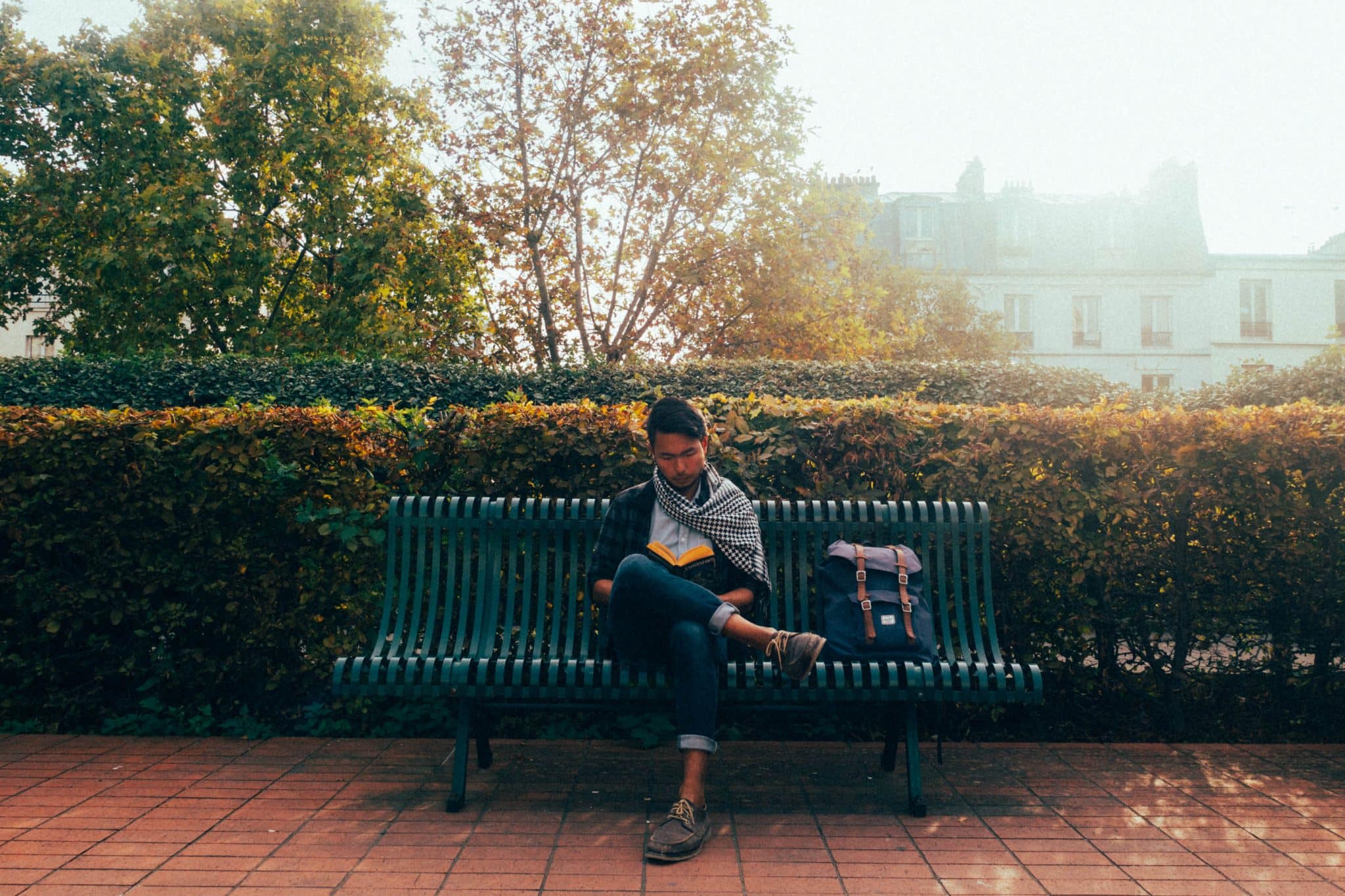 What's the biggest lesson you've learned through all your travels?
Kindness is the universal language. There's kindness in every human being in the world, no matter where they are from. A porter in Nepal once offered to carry my backpack for free because I was struggling to climb and it was getting dark. A Swiss hiker from Zurich cheerfully offered us chocolates as we reached the summit together in the Swiss Alps. I never have to stick my thumb out to hitchhike in Turkey – people are always offering without me even asking.
It's these little random moments that restore my faith in humanity and make me realize that, regardless of our spoken language, smiles and kindness are the only universal language of humanity that transcends all boundaries.
What's the one travel-related purchase under $100 that has had the biggest positive impact on you in the last 12 months?
A tent I bought in Corsica, France for €20. I bought it out of necessity, since apparently there's no hostel in Ajaccio. It was the first tent I have ever bought and I've had it with me ever since. It's the perfect size for two people, and it's even got a rain cover that prevents internal condensation when the weather is cold. It's saved me so much money on accommodations as I traverse through Europe, since I'm literally carrying both my wardrobe and my home on my back.
[bctt tweet="'Smiles and kindness are the universal language that transcends all boundaries.' @peachananr"]
---
Pete's 8 Favorite Travel Items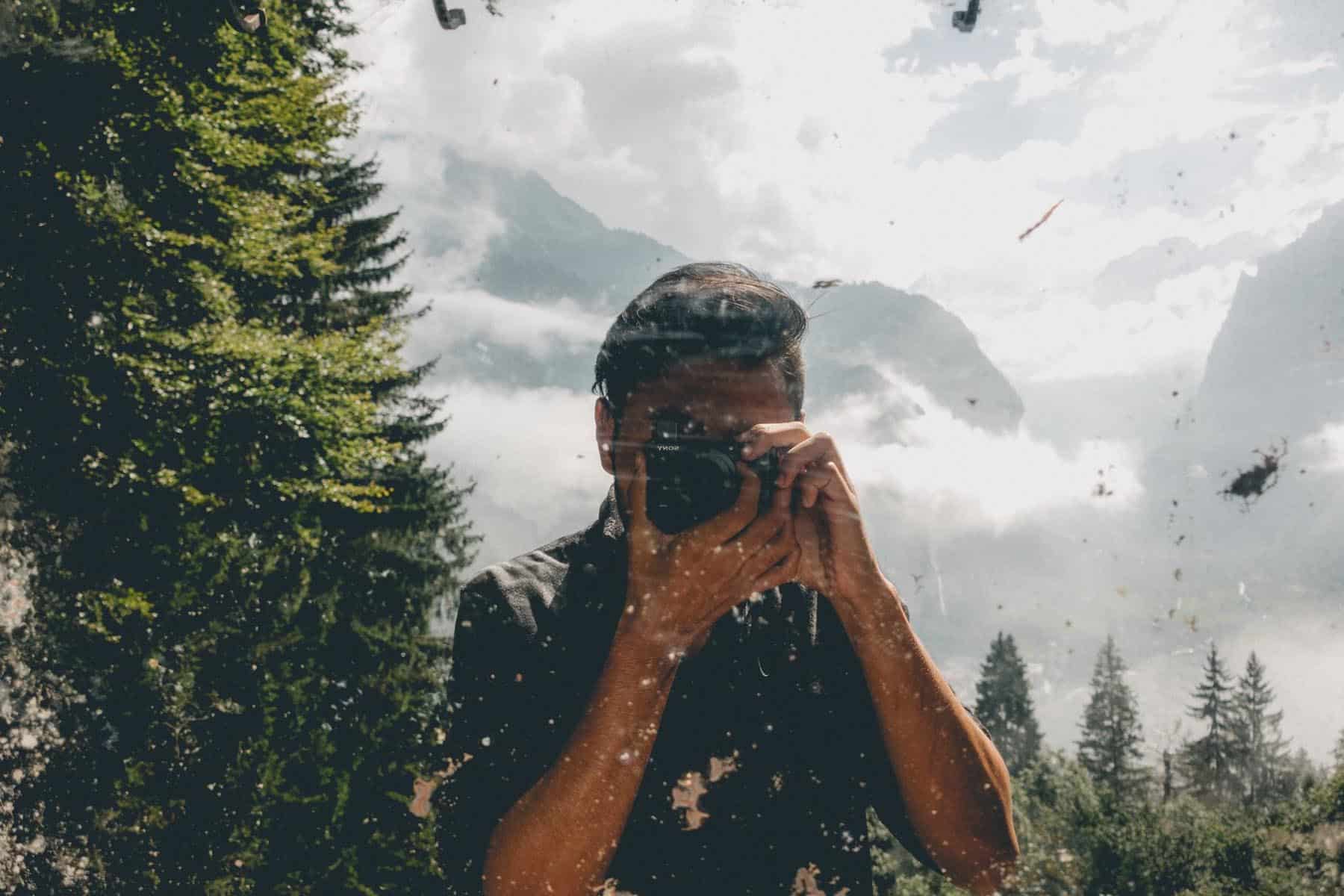 This is the best pocket-sized camera you can get. I'm big on photography, but the thought of traveling and hiking with a DSLR and a bunch of lenses to go with it repulsed me. I love traveling light and this camera has enabled me to do that while maintaining the quality of the photos and videos I use to create travel content. Since it's so small, I carry it in my pocket at all times and am able to capture spontaneous moments that I'd miss if I were carrying a big DSLR. [Editor's Note: Jacob opts for a Sony instead of a DSLR as well. He likes the RX100 M2.]

I bought this bag last year and it's never left my side, until it was stolen from me. I bought a new one immediately, though – yes, it's that awesome. The bag is practical with a 15″ laptop fully-padded compartment, front pocket with a zipper, internal media pocket with a headphone port, and cushioned shoulder straps. The whole bag is built with durable material, so much so that it survived me sliding down snow-capped mountains in New Zealand. Not to mention, it's stylish as hell. The bag is so great that it has become part of my personal brand, from a series of photos of me and my bag traveling around the world to people recognizing me because of it.

I love hiking and I have always wanted a shoe that is capable of enduring intensive hikes while also looking good when walking around cities. After trying out several shoes of varying prices, no other brand lasted longer than a single trip: except Timberland. Their shoes are both durable and comfortable without sacrificing their style, which is rare among high-tech hiking shoes these days. I've tested the shoes by hiking around the Swiss National Park, Zermatt (Matterhorn), Lauterbrunnen, and Chamonix (Mont Blanc), and they still hold up with little to no scratches. They're unbelievably durable.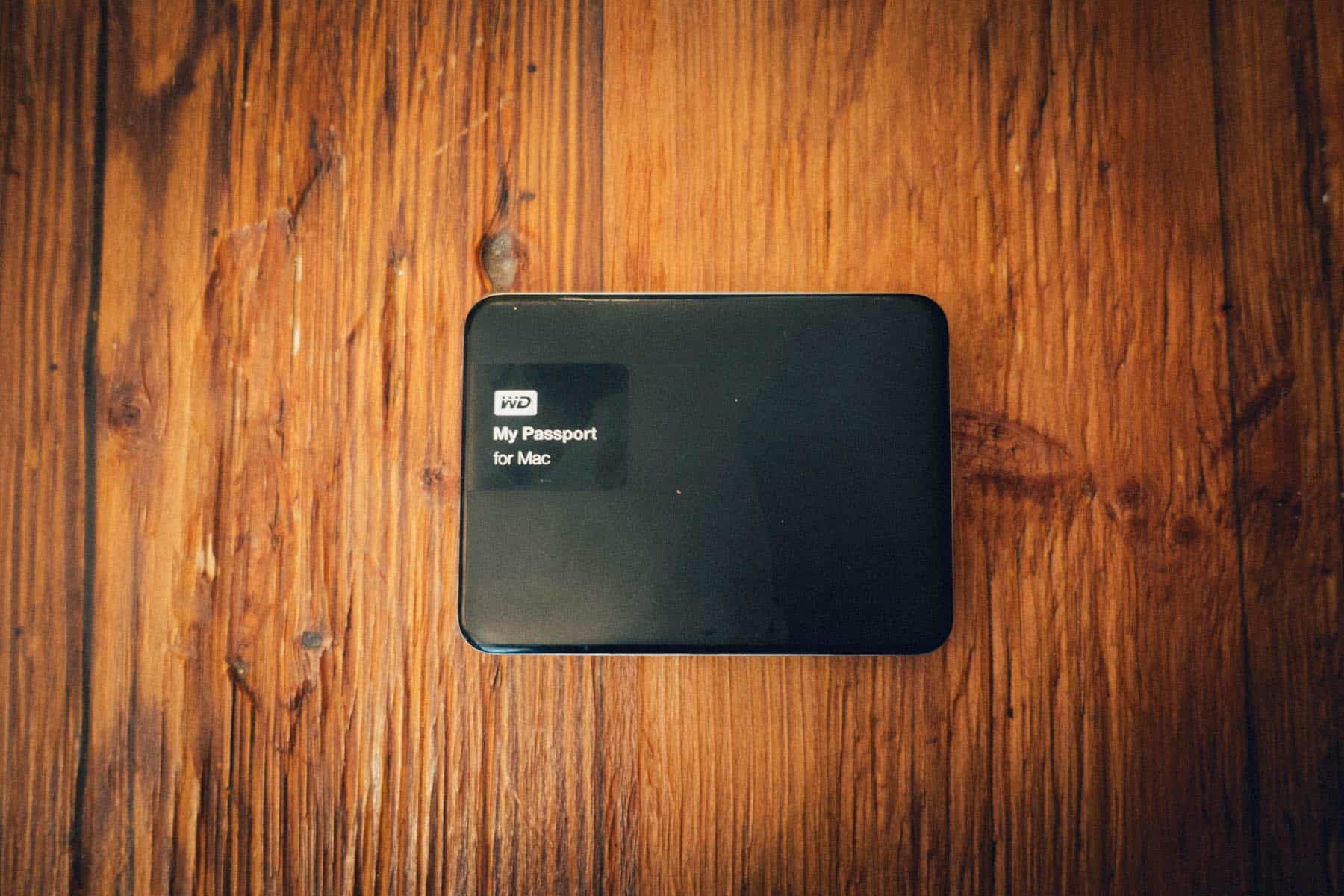 I take lots and lots of photos and videos when I travel, and I always like to shoot in RAW format, which consumes space like there's no tomorrow. My Passport HD has been a good companion, as it allows me to store crazy amounts of data while the data input/output of a USB3 port allows me to post-processed these photos and videos right off the HD. I only wish I had another one of these bad boys so I could back up the data and keep it safely at home. [Editor's Note: Josh is also a huge fan of his Western Digital hard drive]

A lightweight tripod for my RX100 M3 has been a critical factor in my interest in photography. I can capture stunning photos and videos of myself interacting with mountains in a way that was impossible before. I'm also able to capture the stars whenever the Milky Way decides to show up in the sky, which is a remarkable sight. Since my camera is so small too, my tripod is really light, which means I'm able to carry it in my bag wherever I go. All the photos and videos I take wouldn't be possible without my tripod.

This stylish and durable jacket, purchased at a Sunday flea market in Berlin, is probably my favorite jacket of all. The material is thick and tough, so I can hike in it while maintaining the stylishness for when I want to wear it in a city. When you are traveling light with a backpack, you don't have much choice in terms of fashion, but with this jacket and its deep green colour, it matches all the pants that I travel with. It's my go-to jacket for both a small hike or a night out in a city.

My hydration pack is essential to keeping me hydrated when I'm out on long hikes. It stores up to 2 liters of water, more than enough for a day hike, but doesn't take up a lot of space in my daypack. It fits perfectly into the laptop compartment of my Herschel Supply daypack, and the hydration tube attaches nicely to my daypack's strap as well.

Of course, as a digital nomad, a power bank is part of how we deal with the lack of power outlets in remote places. I'm able to keep my phone and camera charged for days, which is ideal when I'm camping or hiking in the mountains.
---