How To Get Amazon Orders Shipped To Costa Rica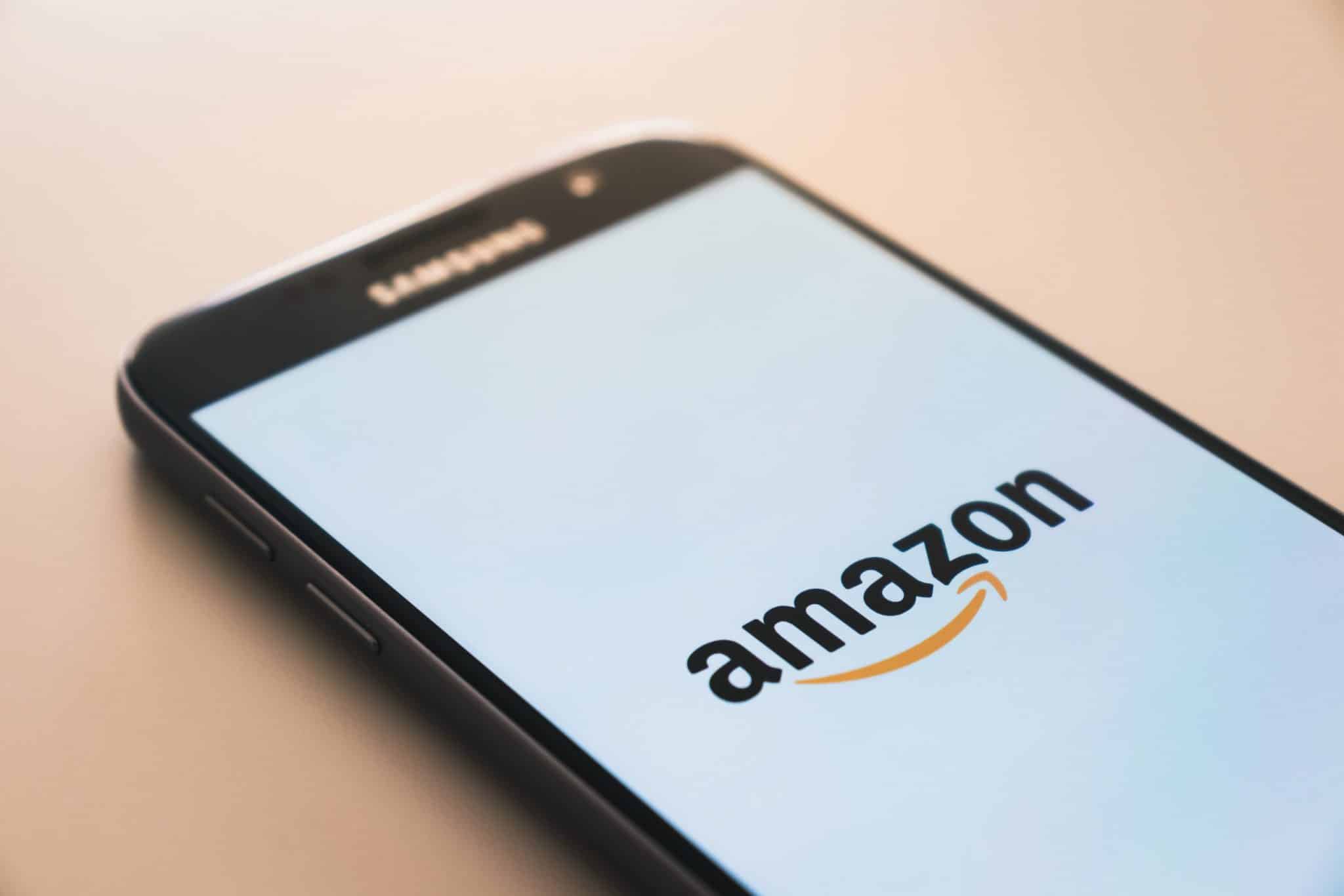 Shopping on Amazon in Costa Rica used to be a hassle, but not anymore. This post lays out a dead-simple process for getting orders from Amazon—or any other retailer that doesn't ship to Costa Rica—shipped right to your doorstep with zero trouble and minimal fees.
Does Amazon Ship To Costa Rica?
It depends.
On one hand, Amazon ships some items to Costa Rica, including much of its clothing and home decor.
But on the other hand, the infamous "This item cannot be shipped to your selected delivery location" message seems to be popping up more and more, especially when you try to buy more valuable products like cameras and electronics.
So the real answer is that Amazon ships some items to Costa Rica, but not everything.
So in this post, I'm going to show you exactly how to get 100% of the items on Amazon shipped to Costa Rica. Here's how to do it.
Method #1: Amazon's International Page
You probably didn't know that Amazon has a special search portal that only shows you items that can be shipped to your current address.
But in order to make full use of that page, you first need to set up your "1-Click" address so Amazon knows what country you want to ship to. That's the only way to ensure you get relevant search results.
To do that, go to this page, make sure your current address is listed as your default address, and enable 1-Click on the right side.

Then you're all set!
Now when you go back and search for what you want to buy, you'll only see items that ship to your current address. If whatever you want to buy still won't ship to you, you need Method #2.
Method #2: Shipping Amazon Items To Costa Rica With A Package Forwarder
Even after you set up your 1-Click address (see Method #1 above), Amazon still won't ship a lot of items to you in Costa Rica, because they only ship them within the United States. It's notoriously difficult to buy electronics from Amazon.com in Costa Rica, but even harmless items like books can be hard to get, too.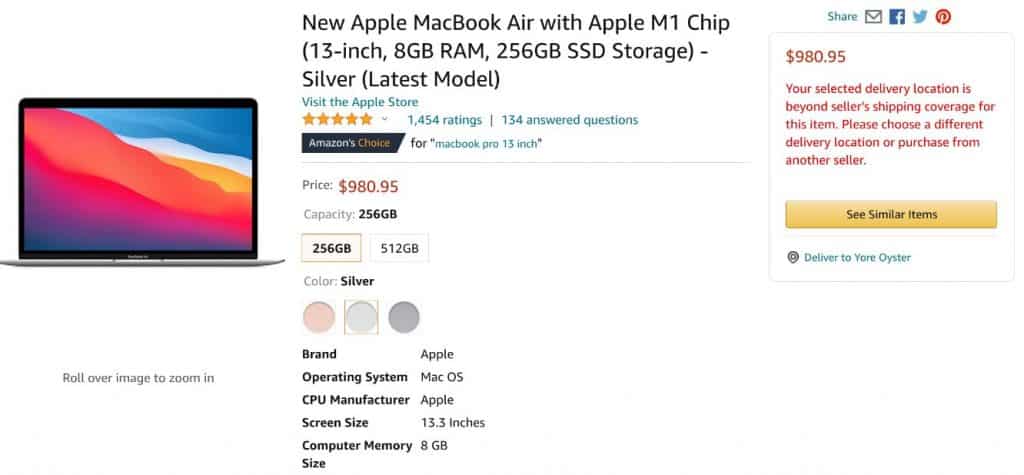 In those cases, you'll need to work with a package forwarder, a company that will accept your package at their USA warehouse and forward it on to your address in Costa Rica. Here's how do do it.
Step 1: Choose A Package Forwarder
Choosing the right package forwarder is a big deal, because that decision will determine how quickly you receive your order, and how much you have to pay for the service. I spent many hours doing some deep research on fourteen of the best virtual mailboxes, scoring each of them on a wide variety of relevant metrics. Here are five of the main metrics I looked at:
Service Fees: How much do they charge to provide their core service of accepting and shipping packages, plus ancillary services such as long-term storage, re-packing, package consolidation, and more.
Monthly/Annual Fees: How much do they charge in monthly or annual fees, if at all.
Pricing Transparency: How much do I know about their pricing structure before sending my order to their warehouse.
Speed: How quickly will they process my package.
Customer Service: How satisfied are other users with their service, and how thoroughly/quickly do they respond to my questions.
After reviewing the data I collected on these and other metrics, it became clear to me that Planet Express was the best choice for this job. Their customer service team responded to my emails quickly and thoroughly, they have thousands of 5-star reviews online, and their fees were consistently lower than all of the other package forwarders I looked at.
Here are a few other things I like about Planet Express:
Planet Express has a tax-free warehouse in Oregon, so you can avoid paying sales tax on your orders.
Planet Express will consolidate multiple packages into a single box, significantly reducing shipping costs when you make multiple purchases.
Planet Express sends you free photos of your package as soon as it arrives at their warehouse.
Planet Express offers extremely cheap storage for your packages. Every package receives 10 days of free storage, but after that, Planet Express only charges one cent per pound per day. That means storing a 1-lb package in their warehouse for a month only costs $0.30!
Step 2: Ship Your Order To Planet Express
As soon as you've signed up for Planet Express, you'll receive a unique mailing address at their warehouse. Once you decide on the items you want to buy, just enter your Planet Express mailing address instead of your home mailing address and you're all set.
If you're not able to enter your home address as your credit card billing address, you should also be able to use Planet Express' warehouse address without any issues.
To learn more about Planet Express—including what it looks like inside the Planet Express dashboard—watch the video below.
Step 3: Forward Your Package
As soon as your order arrives at Planet Express' warehouse, they'll send you photos of the package to let you know it's arrived. You'll also be given a series of shipping options to choose from.
I find that there's generally at least 4 shipping options corresponding to 4 different price-speed combinations. Sometimes there can be as many as 10 or more shipping options—it just depends on the weight, size and value of your package.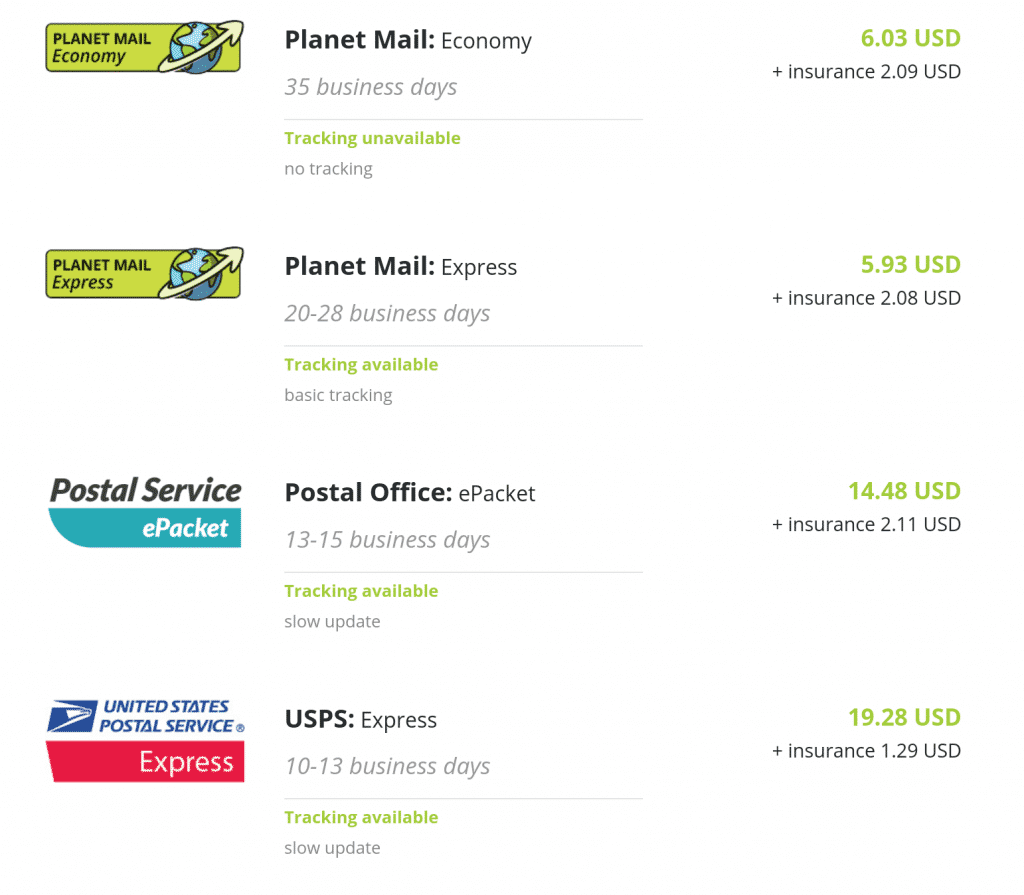 My Personal Experience
I've used Planet Express more than a dozen times to ship packages to different parts of the world, and the experience has always been very smooth. Here's how things went the last time I did it.
First, I had my order sent to my unique address at the Planet Express warehouse. Less than 48 hours later, I received an email from Planet Express letting me know that my order had arrived, which is extremely quick.
Second, I filled in Planet Express' super-easy customs declaration form with the four pieces of information required:
The item being shipped
The number of items being shipped
The value of the item
Whether the item contains batteries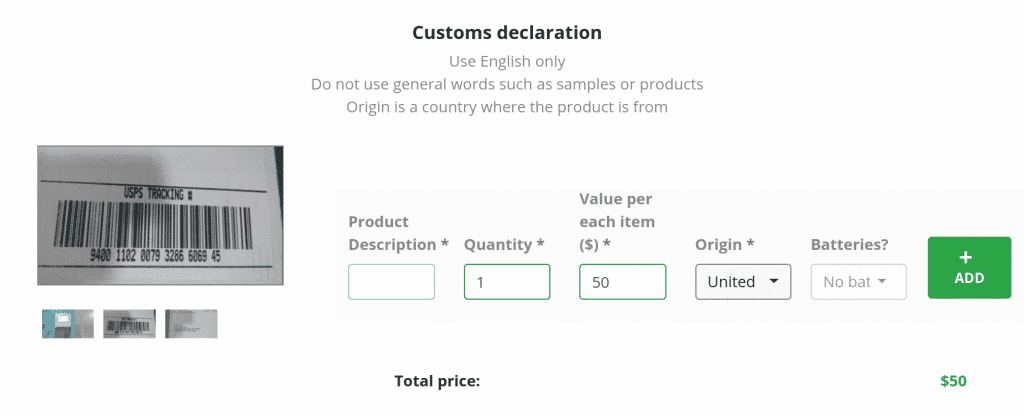 Third, I chose the shipping option I wanted from a list of eight. Prices ranged from $6-$35 USD, plus insurance at an additional $2 USD, so I chose the cheapest one ($8 USD, including the insurance), and I was done. My package was shipped out later that same day, and when it arrived, everything was in perfect shape.
The Costs (Customs & Duties)
In my experience, the price I paid ($6 USD + $2 USD in insurance) is pretty standard for shipping packages from Planet Express to Costa Rica. I didn't have to pay any customs or duties on my order, but that depends on the value and type of item you buy.
If you're uneasy about how much you'll have to pay to have your order shipped to Costa Rica, I suggest using Planet Express' shipping calculator above, or enter your items into a customs & duties calculator to help you estimate the cost.
In Summary
Overall, shipping Amazon items to Costa Rica using Planet Express is surprisingly easy and smooth. The costs are low, and in my experience you'll actually end up saving money, since Amazon's prices are often much lower than those of local retailers in Costa Rica.
If you're shopping on Amazon.com, or any other retailer that only ships to the USA, I highly suggest making use of Planet Express.
FAQs
Is Amazon available in Costa Rica?
Some Amazon.com products ship to Costa Rica, but many do not. Method #1 described above will help you find the products that do ship to Costa Rica, and Method #2 enables you to get 100% of items on Amazon.com shipped to you in Costa Rica.
Does Amazon offer free shipping to Costa Rica?
No, Amazon does not offer free shipping to Costa Rica, but Method #2 above shows you how to get your Amazon order shipped to Costa Rica for $10 or less.
How much does Amazon shipping to Costa Rica cost?
Amazon's shipping fee to Costa Rica depends on the items you're buying and how quickly you want to receive them. If you use Amazon's international search portal, you can place items in your cart and see how much shipping will cost before you check out.
If the item you're buying won't ship to Costa Rica directly, you can use the Planet Express shipping calculator above to price out how much it will cost.
How long does Amazon take to ship to Costa Rica?
If Amazon will ship your item directly to Costa Rica, it normally takes at least 5-7 business days, and in some cases it can take quite a bit longer. Of course, Amazon has different shipping options you can choose from, but faster shipping methods can be quite expensive.
What items will Amazon ship to Costa Rica?
It's hard to list the categories of items Amazon will ship to Costa Rica, since that depends on individual sellers' shipping policies.
When you're using a package forwarder, though, you can get virtually any Amazon item shipped to Costa Rica, including books, DVDs, software, clothing, baby products, beauty and cosmetics, consumer electronics, watches, luxury items, personal care items, scientific supplies, kitchen appliances, games, arts & crafts, health products, luggage, pet supplies, outdoor products, furniture, jewelry, home improvement items, garden tools, musical instruments, sporting equipment, shoes, toys, video games, and more.
Does Amazon Prime work in Costa Rica?
If you have Amazon Prime via Amazon.com, all of your orders will be eligible for free shipping, but only within the USA. That means that if your order doesn't ship to Costa Rica, you can have it shipped for free to Planet Express, and then have it forwarded on to your address from there.
Can I buy Kindle books from Amazon in Costa Rica?
You can only buy Kindle books from the Amazon store where your Kindle is registered, which means that if you bought a Kindle from Amazon.com, you have to buy your books from there, too.
How can I pay for my Amazon order from Costa Rica?
You can pay for your Amazon order with a credit card (Mastercard, Visa, American Express, JCB, Discover, UnionPay, Diners Club), debit cards, US-based bank accounts, Amazon.com store cards, and Amazon gift cards.
If you're not able to use any of those methods, you can take advantage of Planet Express' Shop For Me service, in which Planet Express will buy the product you want using their credit card, and you'll pay them directly instead of paying Amazon.
Can I buy Amazon gift cards from Costa Rica?
Yes, you can buy Amazon gift cards from Costa Rica in the same way you would buy any other product. The balance will be applied to the account of the Amazon store you buy them from, so make sure you're on the correct Amazon website (Amazon.com, Amazon.co.uk, etc.) before completing your purchase.
As an Amazon Associate I earn from qualifying purchases.
---
---