Does Amazon Ship To Israel?
If you live in Israel and have tried to buy something from Amazon, chances are you've run into some difficulties. The most common issue is that your item can't be shipped to Israel, but there are plenty of other problems that come up, too.
Fortunately, Amazon will ship just about any item to Israel—as long as you know the right way to do it. Our 2-step strategy shows you exactly how to get just about any item on Amazon.com delivered to Israel.
Note: As an Amazon Associate I earn from qualifying purchases. There is no additional cost to you.
Important Note: You should always do your shopping on Amazon.com's USA site, because it offers a larger selection at much lower prices than other Amazon sites around the world.
Strategy #1: The Double Filter Method (Extremely Easy, 80-90% Success Rate)
Step 1: Visit Your New Amazon Israel Homepage
Problem: You try to buy something on Amazon.com (the USA site) from Israel, but when you reach the checkout page, you're told that the item can't be shipped to Israel.
Solution: To avoid wasting your time with items that don't ship outside of the USA, you need to start every future Amazon search from this page. It filters out the USA-only items that can't be shipped to Israel, so you'll want to keep it handy!
Step 2: Set Up Your 1-Click Address
Problem: Even though you've filtered out the USA-only items, that doesn't mean everything else can be shipped to Israel. Government regulations prevent certain items like special electronics from being imported directly from Amazon, so to only see items that can be shipped to Israel, you need to set up a 1-click address.
Solution: Go to your Purchase Preferences, ensure you're using your Israel address as your default address, and enable 1-click ordering in your browser. If you aren't set up like this, simply add your Israel address and set it as your default address. You never need to actually use the 1-click ordering feature, but you do need to have it enabled here so that Amazon will only show you items that ship to Israel.
The photo below shows what this looks like. And once you've got that set up, you can shop on Amazon as much as you'd like!

What if Strategy #1 doesn't work for me?
This method of using Amazon's international page only works for about 80-90% of Amazon items, but don't worry. If you can't get the item you want shipped to you using this method, that's why we have Strategy #2: package forwarding.
Money-Saving Tip:

Honey is a browser extension that automatically finds the best coupon codes on the Internet, making it easy to save 5-10% on all of your online purchases.

Start saving today.
Strategy #2: The Package Forwarder (Fairly Easy, 100% Success Rate)
There are some items that Amazon won't ship to us here, most notably their own Kindles and other electronic devices.
Still, there is a workaround that you can use to get these items to you internationally, which is using a third-party package forwarder. Here's how to do it.
Step 1: Sign Up With A Package Forwarder
First, you'll need to open an account with a package forwarder, who will accept your Amazon purchases at their warehouse in the USA and forward them on to you. We've tested nearly a dozen different package forwarders over the past several years, and have come to the conclusion that Planet Express is the best package forwarder for most people. Here are a few reasons why we recommend Planet Express so highly:
Proven Service: Planet Express did an outstanding job with all of the orders we placed with them, and communicated the shipment status of our orders frequently throughout the entire process
Satisfied Customers: Planet Express has excellent customer reviews all across the web
Fast Shipments: Planet Express ships your packages out within hours of you requesting it, minimizing the overall shipping time and getting your packages to you faster
High Level of Care: Planet Express takes great care of your packages to ensure they arrive without any damage
Tax-Free: Planet Express has multiple warehouses across the United States, including a tax-free warehouse in Oregon to keep the costs you pay to an absolute minimum
Extra Savings: Planet Express will repack and consolidate your shipments into a single box to save you even more on shipping costs
Free Storage: You can store your packages at Planet Express' USA warehouse for up to 10 days for free
The Industry's Lowest Rates: Planet Express offers the lowest average rates of any of the package forwarders we tested
To get a shipping quote on a specific item, use Planet Express' Shipping Cost Calculator here. To learn more, read our in-depth Planet Express review.
Step 2: Purchase Your Item
As soon as you sign up for Planet Express, you'll receive a unique shipping address to send your packages to. This unique address ensures that your packages don't get mixed up with anyone else's, and it also enables Planet Express to send you notifications (with photos) within minutes of when your packages arrive at their warehouse.
So just buy your item and have it shipped to your Planet Express unique address—it's that simple.
Step 3: Forward Your Item
Once your package arrives at the Planet Express warehouse in the USA, you have two decisions to make:
Speed: Standard shipping, priority shipping, etc. Planet Express offers quite a few different shipping options, each with a different speed and associated cost. In my experience, there's always been at least one shipping option that suits my needs. I normally opt for the slower, cheaper shipping, since I don't need the items I'm buying urgently, but they also offer plenty of express deliveries with trusted brands like FedEx and DHL.
Insurance: Do you want additional insurance on your shipment? I normally don't get the extra insurance, since Planet Express is already sending my items with reputable shipping agencies, but if you're buying something high-value like an iPhone X, you may want to add on some extra insurance as well.
Once you've made your Speed and Insurance selections, it's time to ship! Most of the shipments I made with Planet Express cost around $7-12 USD, but this will vary depending on the size and weight of the item, of course. For more information on shipping rates, taxes/duties, and everything else, sign up here.

Frequently Asked Questions
Does Amazon Offer Free Shipping To Israel?
No, Amazon does not offer free shipping to Israel. You'll normally have to pay around ₪35 ILS to have your Amazon purchase shipped to Israel, and you may have to pay more if you're buying multiple items or your purchase is heavy or bulky. Most Amazon packages in Israel will be delivered by Israel Post.
How To Ship An Amazon Echo To Israel
The Amazon Echo is Amazon's groundbreaking voice-activated smart speaker and personal assistant device. Originally released in 2014, the Amazon Echo is now in its 3rd generation. Amazon has also released the Amazon Echo Dot, a smaller, less expensive device with all of the functionality of the Echo (including Alexa) and a less powerful speaker. Here are some of the popular features of the Amazon Echo:
Playing music on command (connects to Spotify, Apple Music, Amazon Music, etc.)
Telling you the news and weather
Setting timers, alarms and calendar events
Controlling smart home devices (Philips Hue, Nest Wi-Fi, etc.)
Looking up information
Reading recipes
Adding items to your shopping list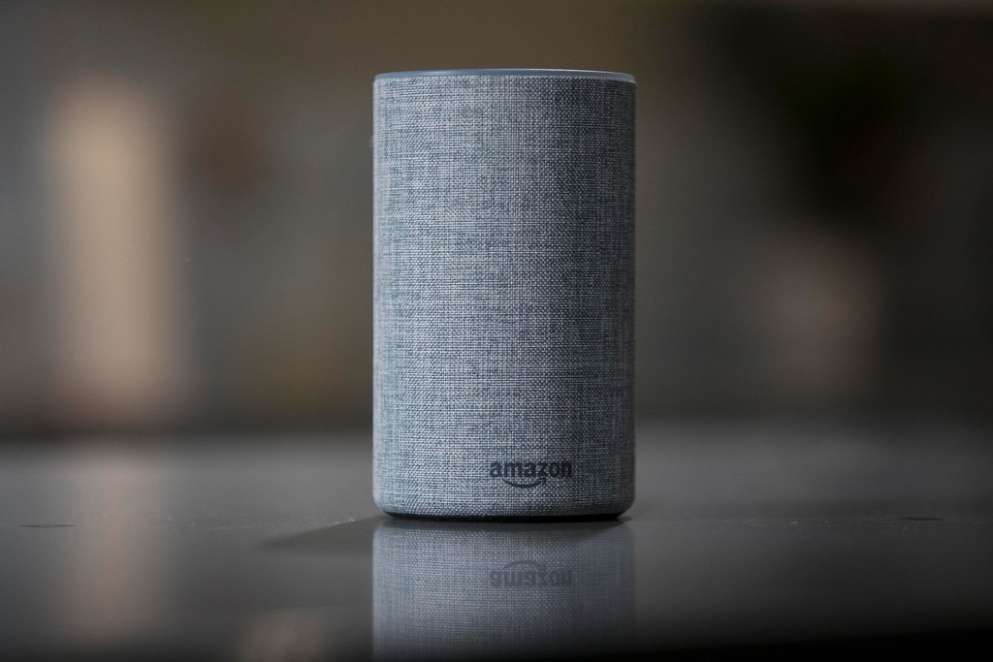 Let's say you want to get an Amazon Echo shipped to you at your home in Tel Aviv. Following Strategy #1 above, you should:
Visit your new Amazon homepage here.
Add your Tel Aviv address in your Purchase Preferences here, buy the Echo, and have it shipped to your address.
If that process doesn't work for you, Strategy #2 definitely will.
Amazon Promo Codes In Israel
Unfortunately, you'll almost never find a working Amazon promo code in Israel. Nearly all of the Amazon promo codes and coupons you'll find online don't actually work. Rather than wasting your time chasing down Amazon promo codes in Israel, we suggest applying our 2-step double filter method (Strategy #1) above to get your items shipped to Israel quickly and reliably. If Strategy #1 doesn't work, using a package forwarder (Strategy #2) will.
Amazon Web Services in Israel
Amazon Web Services provides on-demand cloud computing to individuals, companies, and governments on a metered, pay-as-you-go basis. It makes building websites and web apps extremely easy and affordable, and keeps costs low by only charging you for the data you use. To build a website or web app using Amazon Web Services in Israel, click here.
Amazon Flex in Israel
Amazon Flex is the company's delivery platform that enables independent contractors to deliver packages for Amazon. Flex was launched in 2015 as a way for Amazon to gain greater control over its value chain and speed up last-mile delivery.
Here's how Amazon Flex works:
Amazon Flex drivers retrieve a bundle of packages from their local Amazon warehouse. The packages are organized into specific, narrow geographies, allowing each driver to concentrate on a subset of adjacent streets for that day's deliveries.
Drivers use the Amazon Flex app to get the details of each delivery: the address it's being delivered to, delivery placement, special requests, etc.
Drivers complete the block of deliveries in 3-5 hours. Amazon Flex drivers can sign up for multiple delivery blocks in one day, enabling them to earn a competitive wage delivering Amazon packages.
Since Amazon Flex drivers are independent contractors, not Amazon employees, they generally do not wear Amazon-branded apparel, and they make their deliveries using their personal vehicles.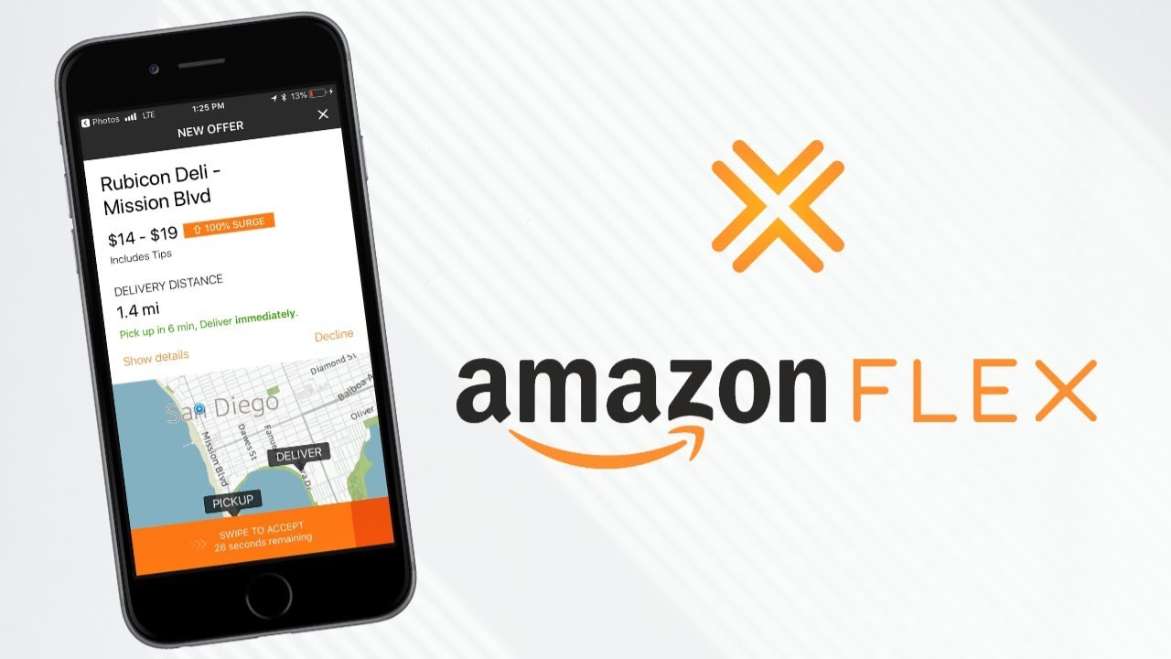 Amazon Prime in Israel
Amazon Prime is Amazon's premium shopping subscription service. Launched in 2005, Amazon Prime benefits include free two-day delivery, Prime Reading, a host of music and video streaming services, and much more. There are over 100 million Amazon Prime users worldwide, and that number increases by tens of millions of users every year.
Amazon offers a handful of other services alongside Amazon Prime to make membership even more valuable for subscribers:
Amazon Prime Music: An unlimited, ad-free music streaming service, similar to Spotify or YouTube Music. Amazon Prime members get access to most of the Amazon Prime Music library for free, and they can upgrade to Amazon Music Unlimited to access all of the songs in the Amazon library for an additional fee.
Amazon Prime Video: Launched in 2006, Amazon Prime Video is an Internet video-on-demand service that offers a wide variety of original content and programming, making it a strong competitor to other video-on-demand services like Netflix and Hulu.
Amazon Prime Now: Launched in 2014, Amazon Prime Now enables subscribers to have products delivered to them within 1-2 hours for an additional fee. Nearly half of Amazon Prime members have used Amazon Prime Now at least once.
Since 2015, Amazon has been running its annual Prime Day on July 15th. Prime Day is similar to Black Friday in that many of the site's products are offered at steep discounts both on the 15th and across the several days before and after.
Amazon Israel Careers
If you're looking for a career at Amazon in Israel, you've come to the wrong place. This is not a jobs portal for Amazon in Israel! Backtrack to Google and continue your search there, or go directly to Amazon's global jobs portal.
How To Sell On Amazon In Israel
Selling on Amazon in Israel is simple, and you can get started in just a few easy steps:
Go to services.amazon.com.
Scroll down, click Start Selling, and log in to your Amazon account.
Follow the prompts and you'll be set up within a few minutes!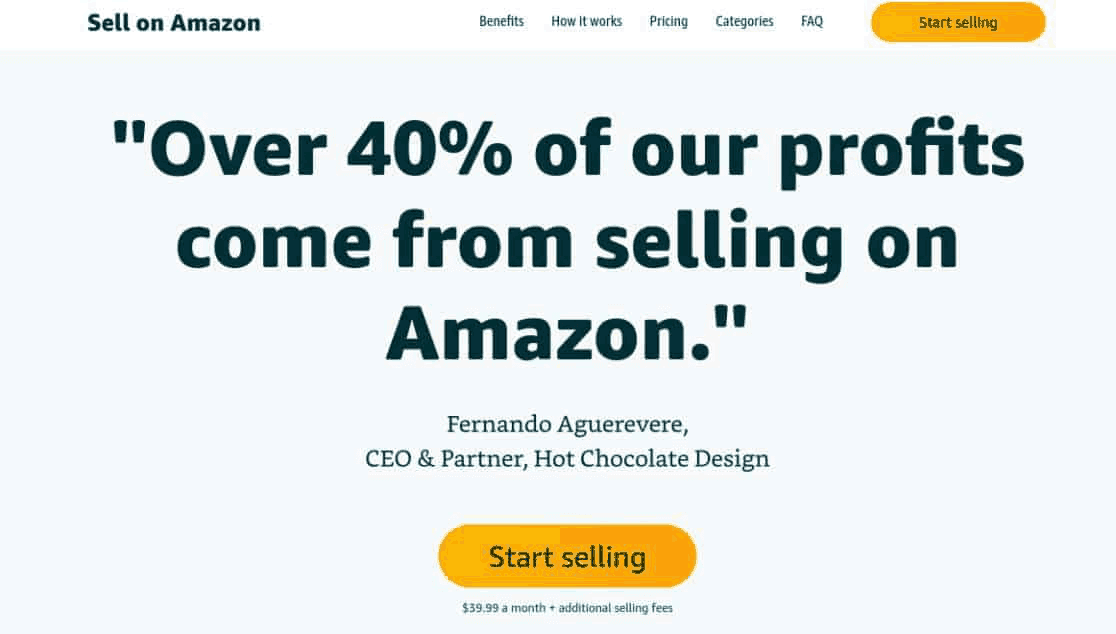 Here's what you'll need to start selling on Amazon in Israel:
A credit card that can be charged internationally (any Visa, Mastercard or American Express card will work).
A bank account in Israel that supports ACH (automated clearing house) for accepting payments from Amazon.
Your mailing address and phone number in Israel.
A U.S. EIN (Employee Identification Number), which you can get by filling out IRS Form SS-4 here.
That's everything we wanted to share about how to buy items from Amazon in Israel. If you've got any questions about how to make our strategies work for you, leave a comment below and we'll do our best to help you get your items delivered safely, quickly and at the lowest cost.
—–
Also, since so many of you have been asking us for them, here's our full list of country-specific posts outlining how to ship anything from Amazon to any country in the world. Our 2-step method makes it as simple as humanly possible, and takes about 3 minutes total: Austria, Bahrain, Belgium, China, Cyprus, Denmark, Finland, Greece, Hong Kong, Hungary, Indonesia, Israel, Kuwait, Japan, Malaysia, New Zealand, Norway, Oman, Philippines, Poland, Portugal, Qatar, Russia, Saudi Arabia, Singapore, South Africa, South Korea, Sweden, Switzerland, Taiwan, Thailand, Turkey, Asia as a whole, Europe as a whole and the United Arab Emirates.
And here's another post on how to log out of Amazon.
While you're at it, international travelers should read our N26 review for the best way to get free ATM withdrawals the best rates on currency conversion - anywhere in the world.
Take Control Of Your Financial Future
Get the 5 personal finance tools every frequent traveler needs in 2020.

Today's Five Most Popular Posts: