The 9 Most Creative Cities In The World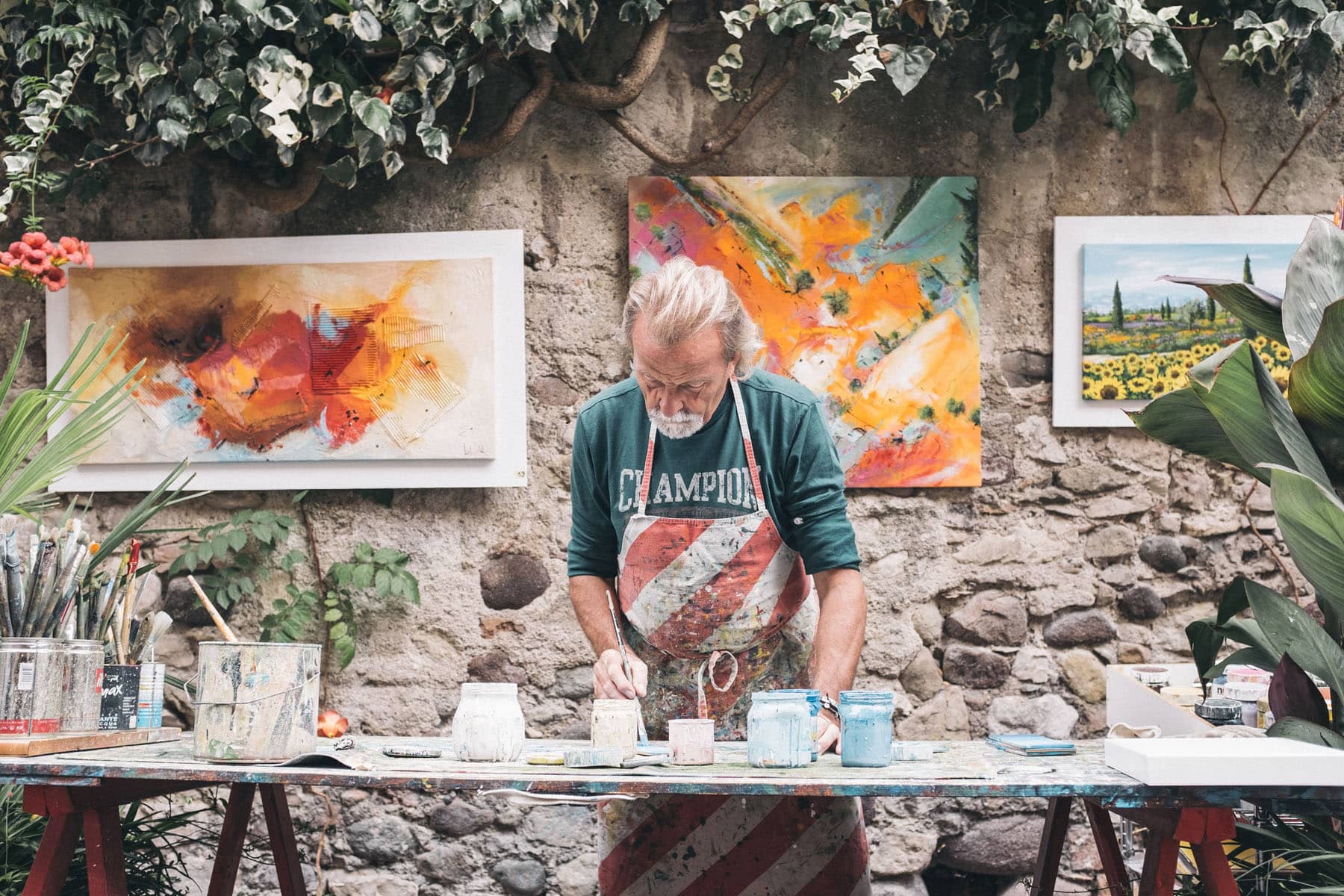 The 9 Most Creative Cities In The World
What is the world's most creative city right now? And in which cities are the creative class spending their time? It's no surprise that the answers to these questions change often, but we've dug deep to discover where the world's creatives are congregating. Here they are, the 9 global cities that make up the most creative cities in the world.
#9 Most Creative City: Nagoya, Japan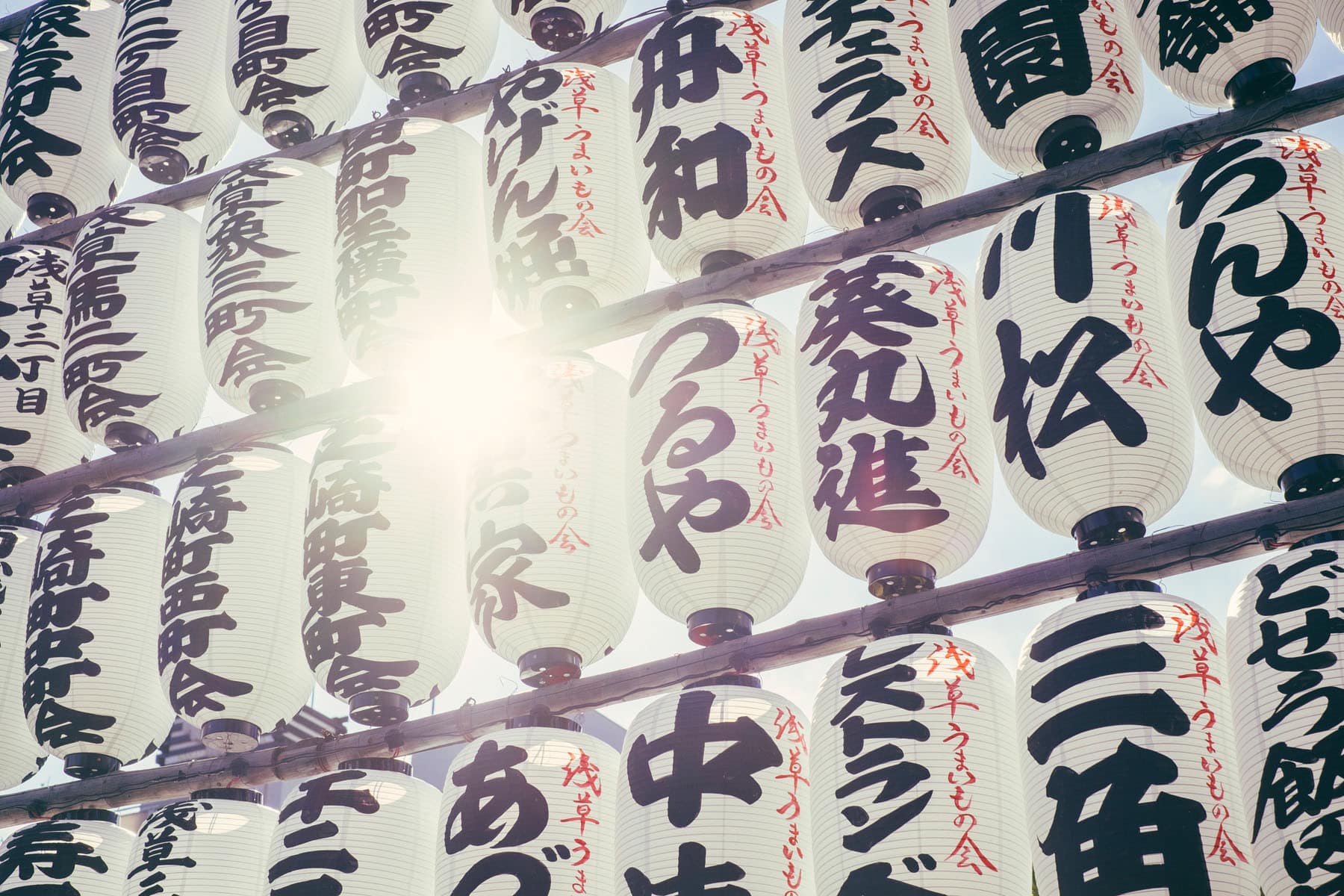 The birthplace of the famous pinball-style game pachinko, Nagoya is nothing short of a bit kooky. Still, even though it's oft-overlooked for Tokyo, Nagoya has become quite the creative and cultural hub in recent times, with plenty of museums, cultural temples, and significant contemporary architecture.
While you're there, check out one of the city's quirkier attractions, Usagito Café, which, believe it or not, is one of many "bunny cafés" in Japan. Admission includes some play time with a rabbit, either before or after your cup of joe. Or for a more traditional Japanese dining experience, try The Kawabun Nagoya. It's sleek, simple design and pared-back cuisine fits perfectly with Japanese tradition. Form and function matter equally here.
#8 Most Creative City: Bilbao, Spain
Located in Basque Country, where northern Spain meets Southern France, Bilbao's recent design rejuvenation comes in the wake of decades of industrialization. The city's old charm still shines through, standing gloriously alongside modern design and innovation.
Bilbao is home to Frank Gehry's architectural marvel, the Guggenheim Museum, which sits resplendent on the city's waterfront, soaking up rays of Spanish sun. And there's no escaping his artistic influence in Bilbao; though their styles vary, even the city's transit system and airport are well-regarded for their beautiful design.
When your stomach rumbles, get yourself to Yandiola, one of Bilbao's top restaurants. Do your best to ignore the mouthwatering delights and head straight up to the outdoor bar, which will have you completely immersed in the historic industrial skyline. Afterward, head back to ground level and Kubrick Bar Bilbao – pull up a pew for some pintxos in their outdoor area that spills right out into the street and offers more stunning riverfront views. Of course, a trip to Bilbao isn't complete without visiting Café IRUÑA. The classically-tiled Basque restaurant is a hive of activity, with traditional live music and dance performances a regular event.

#7 Most Creative City: Helsinki, Finland
Like a lot of European cities, harbourside city Helsinki often feels half old, half new. Cutting-edge design sits next to delightful art-nouveau buildings, and there's plenty of culture with the National Museum and Kiasma Contemporary Art Museum lining the waterfront, all framed by the monumental neoclassical Helsinki Cathedral. In her trip to Helsinki in February, our featured traveler Jessica Wright found herself soaking up Helsinki's perfectly-pasteled architecture one sunrise at a time.
But arguably some of the best creativity in the city can be found in its cuisine. Each new menu at A21 Dining has a particular theme designed to capture the essence of Finland. And when you're dining from the likes of the 'Walk in the Forest' menu, they top your visit off with a postcard of a luminous landscape. The Finns definitely know how to get detail right.
Keep an evening free for Ravintola Olo, which is considered by many to be Helsinki's best restaurant, and for good reason: the food is a work of art in itself. For the best coffee, head to Good Life Coffee where the small, but perfectly formed café has a great range of design-inspired goods to head home with. The 'Avoid Bad Life' range is probably most appropriate for the global traveler.
#6 Most Creative City: Stockholm, Sweden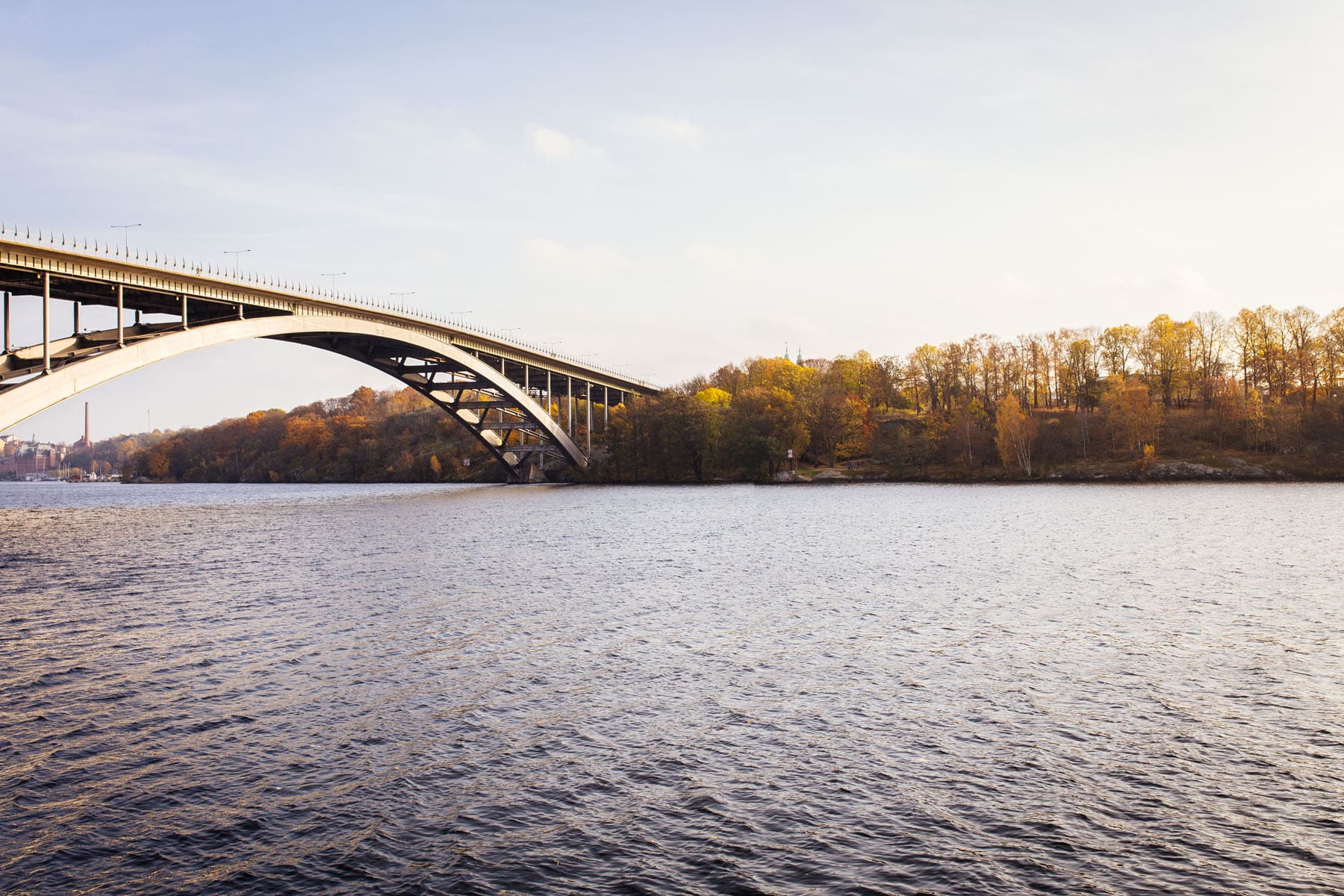 Sweden's capital and spread across 14 distinct islands, Stockholm is a hub for anyone remotely interested in tech, music, or good old Scandinavian design. In the words of HRH Prince Daniel of Sweden, Stockholm's creativity comes from: "Desire for freedom, openness to the world, being a country held together by trust, and quite a few eccentrics." With trailblazers including the founders of Spotify and Skype calling the city home, Stockholm is truly the innovative engine of Sweden. That said, it's no surprise that we see Södermalm, Stockholm's most unique and rapidly-gentrifying neighbourhood, on the list of the 15 coolest neighbourhoods in the world.
On average, Swedes down 4-5 coffees a day, and you'll want to as well once you get a taste of what Stockholm's coffee shops have to offer. Mälarpaviljongen is a great spot to start, perched on a jetty-type structure on the water's edge – yeah, things are getting a bit intrepid. Now that you're hungry, grab a sharing platter at Oaxen Krog & Slip, housed in a contemporary building on Djurgården, one of the islands in central Stockholm. And then once you're stuffed and fully caffeinated, get your head spinning at the gritty music joint Debaser. Located in an old distillery, it's everything an authentic Swedish nightclub should be – rough around the edges, yet still stylishly simple. A word of advice, though: maybe don't wear your Sunday best there.
#5 Most Creative City: Austin, USA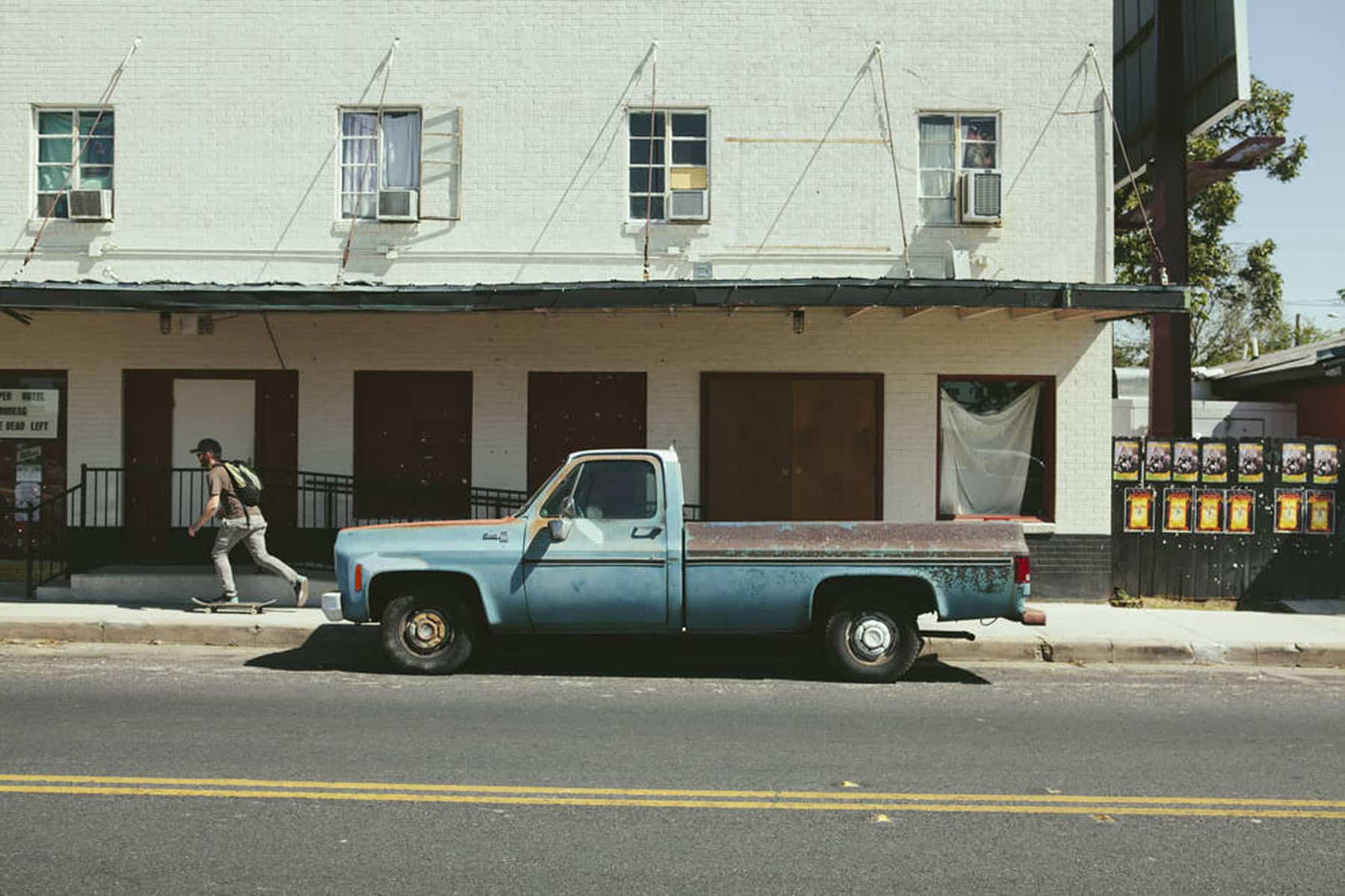 The home of live music, Austin is one of the world's most creative and art-centric cities. Dubbed 'the weird city', the people of Austin proudly march to the beat of their own drum while oozing Texas charm, of course. And if that's not enough, East Austin, the epicentre of creativity and hipsterism within Austin, was recently named one of the coolest 15 neighbourhoods in the world. Not bad, Austin, not bad.
Head along to cultural icon Paramount Theatre to catch a show in the classical revival style – one reader described it as "gaudy in all the right places". Or if movies are more your thing, you can't go past the iconic Alamo Drafthouse Cinema. It feels like you're jumping back in time, and if you're lucky you might catch one of their movie star Q + A sessions, which happen from time to time.
Check out Cenote in the evening, a local favourite for great deals on tasty food and wine. Its colourful interior is the perfect pick-me-up for the weary traveler and, for those of you with a deep sea fetish, the bicycle rack is shaped like an octopus. (We told you Austin was weird!)
If you've never visited a café just for the chairs, you'll change your tune when you head to Patika. Solid copper backs combined with perfect ergonomics make this Instagram-worthy café one that you won't want to leave. But if ergonomics aren't as important to you, head along to Seventh Flag Coffee and kick back in their rustic interior complete with raw log tables.
Treat yourself to an evening of creative cuisine and cocktails at Juliet Restaurant followed by East Side Showroom. The interesting treatment of Italian fare, and Mediterranean décor, at Juliet will start your evening off with a classy touch, and then step back in time (again!) to the 1920s for some of the best cocktails around at East Side.

#4 Most Creative City: Christchurch, New Zealand
Of all the cities on this list, Christchurch's story has to be the most unique. Devastated by several large earthquakes in 2010 and 2011, almost the entire central city of Christchurch was destroyed and has since been demolished. From the rubble, innovation and creativity have risen, breathing life back into New Zealand's garden city.
Designing a city's centre almost from scratch is an urban planner's dream, and that means a smart, connected city with digital technology that tracks how the city itself is living. Take a fascinating walk around the downtown, or use the augmented reality app CityViewAR (only available on Android) to discover the buildings that once stood there. If you're looking for even more fresh air outside the city, our featured traveler Matt Cherubino – and most other locals – recommend nearby Mt. Cook, just a few hours' drive away.
Take advantage of the new wave of young creatives that are revitalizing Christchurch's food and drink scene. Black and White Coffee Cartel is the right spot for your caffeine fix, or The Monday Room for some fresh cocktails in the evening. Just hungry? Head to Pot Sticker Dumpling Bar, where you'll find black and white comic art plastered all over the walls. Oh ya – they also serve some of the best dumplings outside of Asia. Enjoy!
#3 Most Creative City: Beijing, China
With its magnificent culture and heritage fused with China's nationwide surge of rapid innovation, it's easy to see why Beijing makes the list. The city is host to hundreds of museums, theatres, and even design colleges supporting the next generation of creatives.
Mouth-watering food and unique architecture can be found all throughout Beijing, and the northern suburb of Nan Luo Gu Xiang is a great place to start; full of traditional Chinese courtyards and tree-lined streets, Nan Luo Gu Xiang's eateries are great for people-watching hip, creative Beijingers get their daily fix. If you're there for photography, our featured traveler Simon White spent his afternoons taking photos at the Beijing National Aquatics Center and the National Center for the Performing Arts, two architectural wonders that double as creative spaces for anyone seeking inspiration.
As often happens in cities, the grittiest areas become havens for creatives and artists of all varieties. This can definitely be said for Beijing's 798 Art District. Simply wander the streets and take your pick of galleries, like the Ullens Center for Contemporary Art.
Or head to Modernista in the heart of the old Beijing hutongs to see a Chinese take on an old European-style café, and finish off your evening with one of the impressive light and dance displays at Lantern Club. Even if techno dancing isn't your thing, being immersed in the world of colourful Chinese electronica is a unique experience you won't want to miss.

#2 Most Creative City: Amsterdam, The Netherlands
The creative class is booming in Amsterdam, with a growing number of creative and knowledge workers taking over several distinct areas of the city. While Amsterdam competes with global metropolises – the Londons, New Yorks and so on – the city's smaller scale actually creates an ideal breeding ground for innovation. That, on top of it recently being named one of 11 cool places around the world to check out this summer, makes Amsterdam a hot spot to be right now.
Numerous empty buildings and abandoned industrial terrain around Amsterdam have become havens for young artists and brands to make their design mark. As you wander (or more likely cycle!) through this historic Dutch city, you'll see why it's one of Europe's foremost architectural hubs, with its historic canals and buildings dating back to the 1300s.
To experience some of the city's sleeker, more modern design, head straight to Envy, a 'Delicatessen Bar' with slick lighting and tasty food. Or, if you're seeking something more industrial chic, try out Mazzo. Hangar Amsterdam, another popular spot, is exactly what it sounds like: a former airplane hangar transformed into a trendy eatery where tropical meets industrial.
When drinks o'clock rolls around, as it always does in Amsterdam, head to Brouwerij 't IJ, which handily sits beneath the city's tallest windmill. Delirium Café is another notable locale, boasting 700+ beers from all around the world. The bars and pubs of Amsterdam go far, far deeper than that, though; you'll have to peek into our breakdown of the 12 best beer cities in the world to get the full low-down on where to throw down.

#1 Most Creative City: Cape Town, South Africa
Cape Town. World Design Capital 2014. It's a mecca for anyone even slightly creatively-minded. The city actively began a design programme, not to attract tourists, but to make Cape Town a better place. How's that for design thinking?
Before you arrive, definitely find out if you'll be in town at the same time as the awe-inspiring Design Inbaba Festival, Cape Town's premier display of local artists' work, and check out some of the local ceramicists at Imiso Ceramics as well. Once your stomach starts speaking up, our featured traveler Gareth Pon, a native South African himself, would tell you to grab the French toast at Clarke's or a bacon and banana burger at The Dogs Bollocks. You won't run out of cool Cape Town neighborhoods to explore.
Cape Town is full of interesting cafés and creative spaces such as the Department of Coffee (DOC), a quirky and colourful number worth experiencing just for the creative personalities behind the counter. Still, the real show-stopper of all eateries in Cape Town has to be the delightful Truth Coffee. Totally fitted out with a steampunk interior, it's a place that has to be seen to be believed; once you settle into a seat, you'll see that the novelty doesn't end with the interior – this place is just damn good fun.
There you have it: the world's most creative cities. Did we miss somewhere that needs to be included on this list? Have you discovered a new haven where today's creative class are calling home? Let us know in the comments below so we can update our list of the most creative cities in the world once next year rolls around!
---
---