After years of testing a variety of traditional and online banks, we've found N26 to be the best banking experience that offers truly impressive benefits at extremely low fees. With features like free worldwide ATM withdrawals, exceptional travel insurance coverage, and an intuitive, powerful app, we believe N26 is the best bank for most consumers, digital nomad or not.
We recommend starting with a free N26 account and upgrading later to N26 You if you feel the need. With no credit checks and a signup process that takes 8 minutes or less, apply with confidence today.
#1 What Is N26?
N26 is an online bank built for millennials, frequent travelers, and digital nomads.
Launched in Berlin in 2015, N26 announced in January, 2020 that it had reached 5 million users.
So why is N26 so popular?
I believe there are two main reasons:
A thoughtful, traveler-focused approach to banking that makes transacting across borders and with multiple currencies a breeze.
A robust, easy-to-use app that puts the power back in your hands.
Let's dig a bit deeper into the specifics of what N26 has to offer.
#2 The Top Three Benefits of N26
Benefit #1: Free ATM Withdrawals
One of the major financial pain points travelers encounter comes in withdrawing cash from ATMs while they're abroad. It seems like no matter what country you're from, traditional banks everywhere are set on penalizing you for traveling abroad.
N26 is the rare exception.
All N26 accounts get free ATM withdrawals in Euros. That means you can travel freely to any Eurozone country and not pay any fees when you withdraw cash.
If you have N26 You or N26 Metal, you get free ATM withdrawals in any currency.
Why are free ATM withdrawals such a bonus?
Just look at how the math works out.
Right now, every time you withdraw cash from a foreign ATM you're paying fees in 3-4 different ways:
The 1.5-2.5% foreign currency exchange fee that your bank charges.
The additional ATM withdrawal fee of €2-5 that your bank charges.
The 20-24% annualized cash advance fee if you withdraw using a credit card, which averages to about 2% out of your pocket if you pay your statement every 30 days.
The €2-10 withdrawal fee that ATMs charge.
When that's all said and done, you end up paying 5%+ just to withdraw your cash! Put another way, everything is 5% more expensive than you think it is.
That doesn't sound like a huge difference, but even if you travel modestly and only burn €1000-2000 per month, that's an extra €50-100 you didn't account for, or €600-1200 per year.
Imagine that – €1200/year just in banking fees!
That ends with N26.
Benefit #2: Zero Foreign Transaction Fees
This may sound the same as zero ATM withdrawal fees, but it's not.
Zero foreign transaction fees means you pay the exact exchange rate when you make a purchase in a foreign currency, whether you're in a physical store or shoppiing online.
This is important, because most banks charge 2.5% in foreign transaction fees, which means if you're spending €1,000-€2,000 per month, you're shelling out an additional €25-€50 (or €300-€600 per year) in foreign transaction fees, too.
But with N26, that's €300-€600 more that you'll save.
Benefit #3: Worldwide Travel Insurance
One of the most-overlooked things about being an N26 cardholder is the insurance coverage that comes with your card.
Because the N26 insurance policy is one of the best you'll find with any bank account or credit card, period.
It covers emergency medical insurance up to an unlimited amount, has very generous flight and luggage delay coverage, and even reimburses you if your phone gets stolen.
Here's a deeper look at what the policy covers (Note: If no deductible is listed, that means there's no deductible charged):
| | |
| --- | --- |
| Type of Insurance | Coverage |
| Emergency medical | Unlimited |
| Flight delay | €400 |
| Luggage delay | €400 |
| Stolen mobile phone | €300 (€50 deductible) |
| Stolen cash | €500 |
| Extended warranty | €500 (€50 deductible) |
| Travel cancelation | €5,000 (10-20% deductible) |
Unlimited medical insurance policies are almost unheard of, and they never come without a hefty price tag, except with N26.
Now, insurance doesn't come with a free N26 account, but it is included with N26 You and N26 Metal.
And the added bonus of the N26 insurance policy is that it covers the first 90 days of your trip.
Most credit cards cover up to maximum of 30 days if you have a premium card, so 90 days is a very impressive coverage period.
If you're already an N26 cardholder, here's how to file a claim or read more about the terms and conditions of the insurance policy.
Note: I recently reviewed SafetyWing insurance, the $40/month comprehensive travel & medical insurance subscription, which is worth checking out as well. I recommend using your N26 insurance for the first 90 days of every trip, and then buying a SafetyWing policy for additional travel beyond that.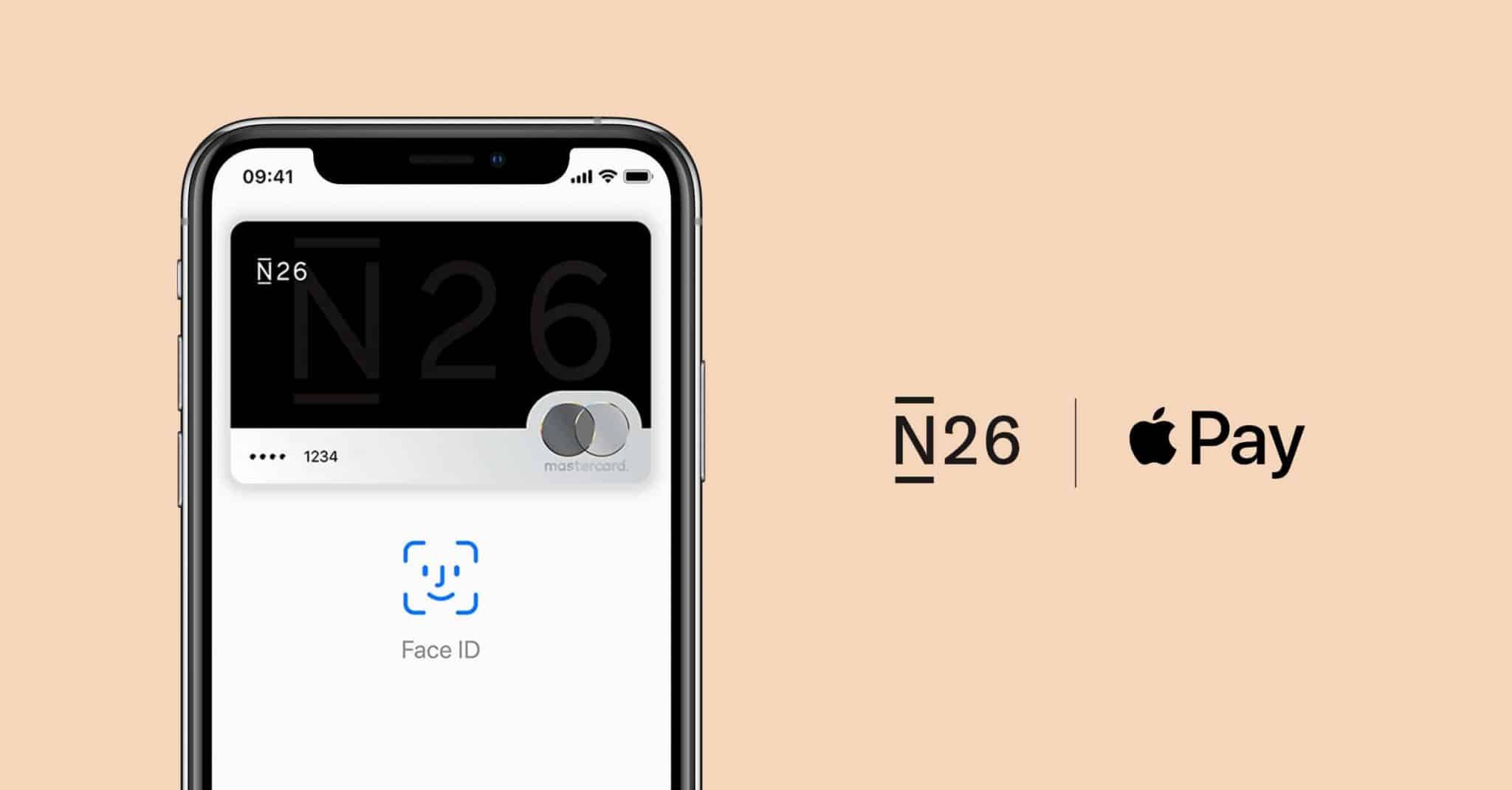 #3 Nine More Features Of N26
| | |
| --- | --- |
| Apple Pay & Google Pay. | You can pay anywhere that accepts Apple Pay or Google Pay with your N26 card. |
| Real-time transaction notifications. | Whenever money goes in or out of your account, whether it's a bank transfer you've initiated or a pre-authorized payment, you'll get a notification. |
| Transaction categories. | Every transaction is assigned a category like "Bars & Restaurants" or "Travel & Holidays" to help you keep track of your spending. |
| PIN resets. | Resetting your PIN is as simple as logging into the N26 app and changing it. No calling support, no trips to the ATM—30 seconds and it's done. |
| Locking your card. | Just like resetting your PIN, locking your card is as simple as logging into the app and pressing a button. Unlocking it is just as easy. |
| Payments abroad, online payments and cash withdrawals. | For your security, you can toggle each of these on and off from within the app at any time. |
| Spending and withdrawal limits. | Another security feature that you can choose and change in the app at any time. |
| CASH26 | Withdraw and deposit cash from thousands of retail locations, turning grocery stores, drug stores and more into your private ATM. |
| MoneyBeam | Make free, immediate money transfers using just the recipient's phone number or email address. |
#4 N26 You
N26 You is N26's premium account.
I've personally been using N26 You for over 3 years now, and I find it offers the best value-for-money out of the three N26 accounts.
With that said, I started with a free N26 account, and recommend that you do the same to remove any risk and ensure you like the bank before you start paying for it.
Here's a table comparing the benefits you get with a free N26 account, N26 You, and N26 Metal, which we'll introduce in the next section.
| | | | |
| --- | --- | --- | --- |
| | N26 Free | N26 You | N26 Metal |
| Monthly Fee | €0 | €9.90 | €16.90 |
| Free ATM withdrawals in Euros | ✔ | ✔ | ✔ |
| 0% Foreign Payments Fee In Any Currency | ✔ | ✔ | ✔ |
| Worldwide ATM Withdrawal Fees | 1.7% | 0% | 0% |
| Travel Insurance | | ✔ | ✔ |
| Extended Warranty | | ✔ | ✔ |
| Cash Protection | | ✔ | ✔ |
| Mobile Phone Theft Insurance | | ✔ | ✔ |
| Access to MasterCard World Elite Benefits | | ✔ | ✔ |
| Dedicated Customer Support | | | ✔ |
| Partner Offerings | | | ✔ |
| Tungsten Card | | | ✔ |
#5 N26 Metal
N26 Metal, N26's ultra-premium offering, was launched in late 2017. All things considered, it's fairly similar to N26 You with a few additional perks, my two favorites being dedicated customer support for Metal members and partner offerings for special discounts with companies like WeWork, Hotels.com, IHG, Outfittery and more. You can find the full list of N26 Metal member benefits here.
When you break down the numbers, it makes little financial sense to upgrade to N26 Metal unless you're already spending a considerable amount of money with one of the partners in that list of member benefits.
For example, if you used your free day at WeWork each month, that would more than pay for the extra €7/month between N26 You and N26 Metal. But even with that in mind, N26 You members also get WeWork benefits (2 free days per month for 2 months), so the math is a bit more difficult there, too.
Overall, I can't recommend N26 Metal from a purely financial perspective, though it's hard to put a price on the shock you'll see on your friend's faces when you drop that metal card.
Instead, I recommend starting out with a free account and upgrading later on if you feel the need.
#6 N26 Business
N26 Business is exactly what it sounds like: a business account from N26. It's available in all countries where N26 already operates, which includes Germany, Austria, Switzerland, Ireland, France, Spain, Italy, the Netherlands, Belgium, Portugal, Finland, Luxembourg, Slovenia, Estonia, Greece, Slovakia, Poland, Sweden, Denmark, Norway, Liechtenstein, Iceland, and the United States.
N26 Business is designed for self-employed and freelance users doing business under their own name.
There are two restrictions to know about when it comes to N26 Business:
You cannot have two N26 accounts at the same time. This means that if you have an N26 Business account and want to charge personal expenses not related to your business, you should sign up for an N26 Maestro Card, which allows you to create an N26 joint account (sort of).
You cannot change your N26 account from a business account to a personal account, so you'll want to be sure that N26 Business is right for you before choosing it on your N26 application.
N26 Business offers all the features of a standard N26 account and also gives you 0.1% cashback on every purchase. It's completely free.
If you're torn between opening a personal account and a business account, I strongly suggest the personal account. It will make things easier for you down the road, and gives you a lot more flexibility should you choose to upgrade later on.
#7 N26's Fee Structure (Simplified)
N26's fee structure, which they call their Price List, is eight pages long and fairly dense, so here's the important stuff.
The standard N26 bank account is free.
N26 You costs €9.90/month
N26 Metal costs €16.90/month
Withdrawing foreign currency (any currency but Euros) anywhere in the world: Free for N26 You and N26 Metal users, or 1.7% for free N26 users
CASH26 withdrawals and MoneyBeam transfers: Free for all users.
In Summary
We firmly believe N26 is the best bank available anywhere in the world today.
With its rock-bottom fees, user-friendly app, and impressive travel insurance, N26 makes the lives of frequent travelers and digital nomads much, much easier.
We recommend opening a free account today and upgrading later if you feel the need.
We know you'll be glad you did, so apply with confidence today.